JOCHEN POHL
A Fascinating Craftsmanship
Jochen Pohl creates jewellery that flatters the soul of the woman who wears it. Gemstones with a unique chromatic intensity are the focal point of these clear and perfectly crafted rings – jewellery as a luxury for the senses.
"I always tried to find ideal examples of particular types or rare gemstones. My work and challenge as a goldsmith was and still is, besides tracking down exceptional jewels, to construct a complementary and dignified setting for them."
Jochen Pohl
THE STONE AND THE GOLD
The rare gemstone and the precious metal – one unit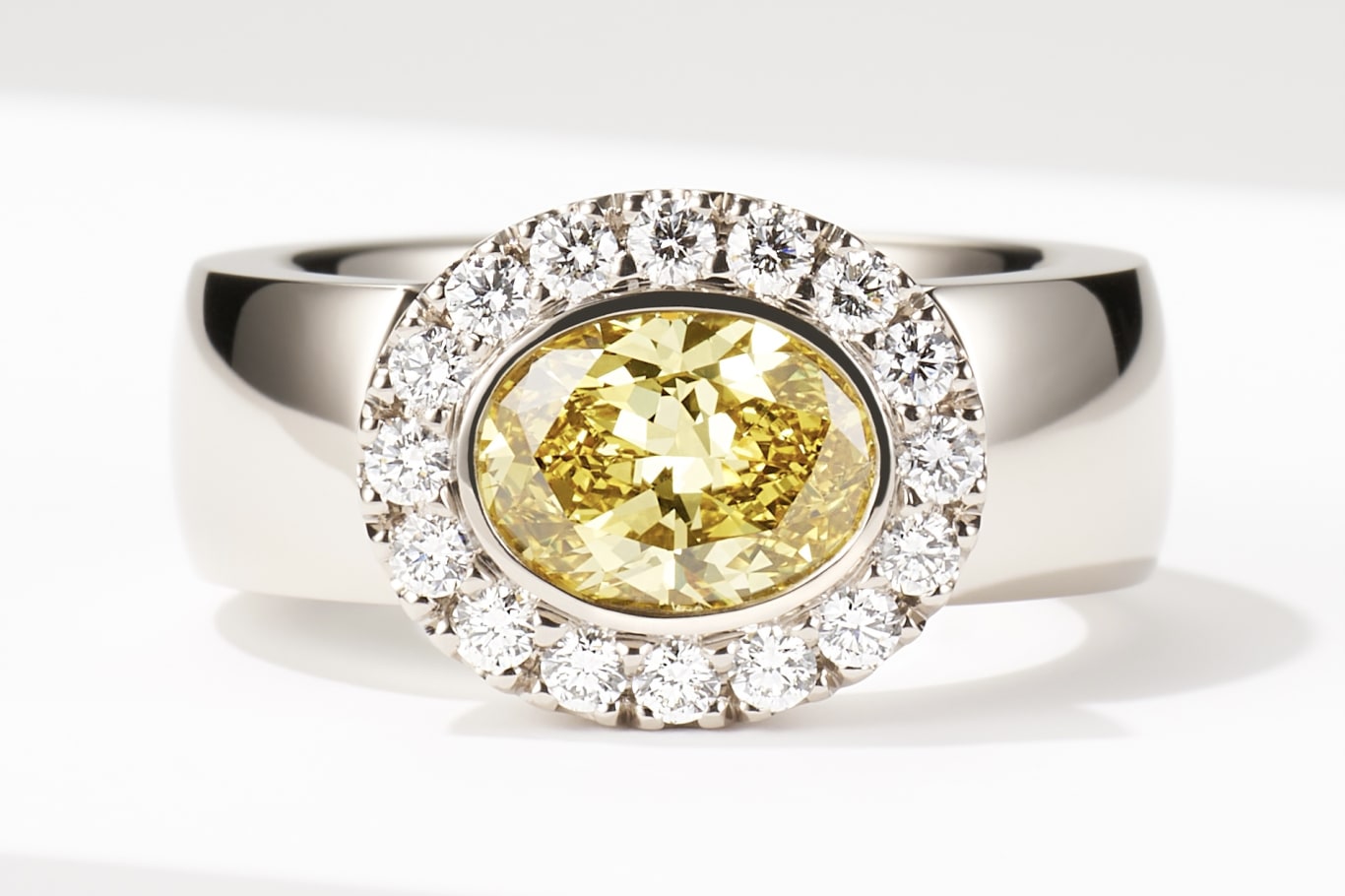 Talking Pieces
In 1996, at the age of 27, the goldsmith Jochen Pohl started his own business and presented his first collection. His consistent focus on the use of outstanding gemstones was immediately noticed at international trade fairs. Within a very short time, Jochen Pohl made a name for himself among the most demanding customers and jewellers worldwide. Through the clear lines and the powerful, calm forms, he established his very own, clearly recognisable style.
The indescribable haptics of each individual piece of jewellery, the harmonious balance and the incomparable wearing comfort fascinate and convince immediately.The focus of his work is on the constant detection of expressive, rare gemstones and the creation of well-balanced proportions in order to bring out the best in the gemstone. All pieces are manufactured in his own workshop in Idar-Oberstein by a team of specialised goldsmiths and stonesetters – based on solid craftsmanship and many years of experience. The result is a pure material experience. In every piece of jewellery created by Jochen Pohl the love and respect for these treasures of nature and the passion for classical craftsmanship are evident. This enthusiasm is contagious and offers an insight into the fascinating world of exquisite materials, centuries of tradition and extraordinary skill. The timeless pieces of jewellery made by Jochen Pohl are constant companions.