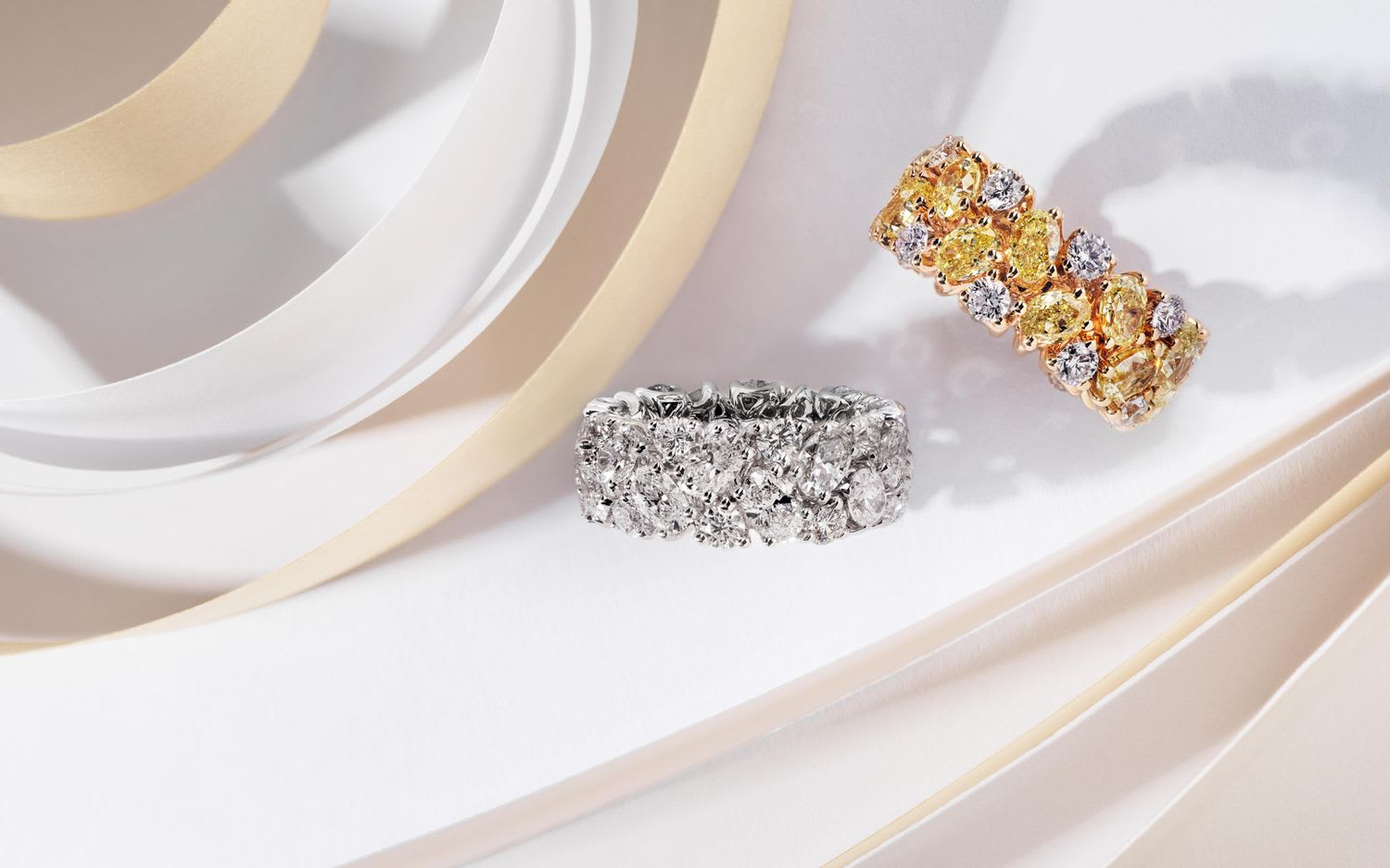 Guarantee and certificates for diamonds And Colored Gemstones
Find exceptional Diamonds and colored gemstones at Bucherer Fine Jewellery
A leading jeweller that has been manufacturing exquisite jewellery pieces since 1888, Bucherer Fine Jewellery guarantees an exceptional range of high-quality diamonds and colored gemstones acquired under fair and ethical conditions. We keep a record of this in your personal certificate.
Bucherer Fine Jewellery diamonds
Find out everything you need to know about Bucherer Fine Jewellery's glittering diamonds
Glittering diamonds
A diamond is more than just a piece of jewellery. It fascinates, moves and amazes the beholder. The way this stone – the hardest of all natural substances – is formed in the earth's interior remains almost inconceivable. At Bucherer Fine Jewellery, the mythical gemstones are transformed into even more precious pieces of jewellery with an immense amount of love and care.
Expert advice and an exceptional product range
At Bucherer, we guarantee that you will receive expert advice from specialists who are trained in gemmology. Be inspired by the broad selection of diamond jewellery and loose diamonds at one of our locations.
Strict criteria guarantee top quality
Our product range includes rarities of unique beauty, in some cases exceeding 10 carats in weight. At Bucherer Fine Jewellery, we guarantee that you will find top-quality jewellery at attractive prices. Our experienced specialists are extremely well versed in the complex criteria that apply when selecting rare diamonds and buy the diamonds directly from diamond markets, thus avoiding intermediaries. Our gemmologists check the purchased diamonds above 0.10 carats thoroughly and according to extremely stringent criteria. As a result, only the most exquisite gemstones find their way into our unique product range.
Our certificates of authenticity for your diamonds
At Bucherer Fine Jewellery, you receive an official certificate for your piece of jewellery. We put our trust in certificates from the GIA (Gemological Institute of America). For individual gemstones, proof that all of the quality criteria are met is provided by a Bucherer Fine Jewellery and/or GIA certificate and confirmed on the store receipt. On request, we will also be delighted to issue you with a Bucherer Fine Jewellery certificate for your diamonds.