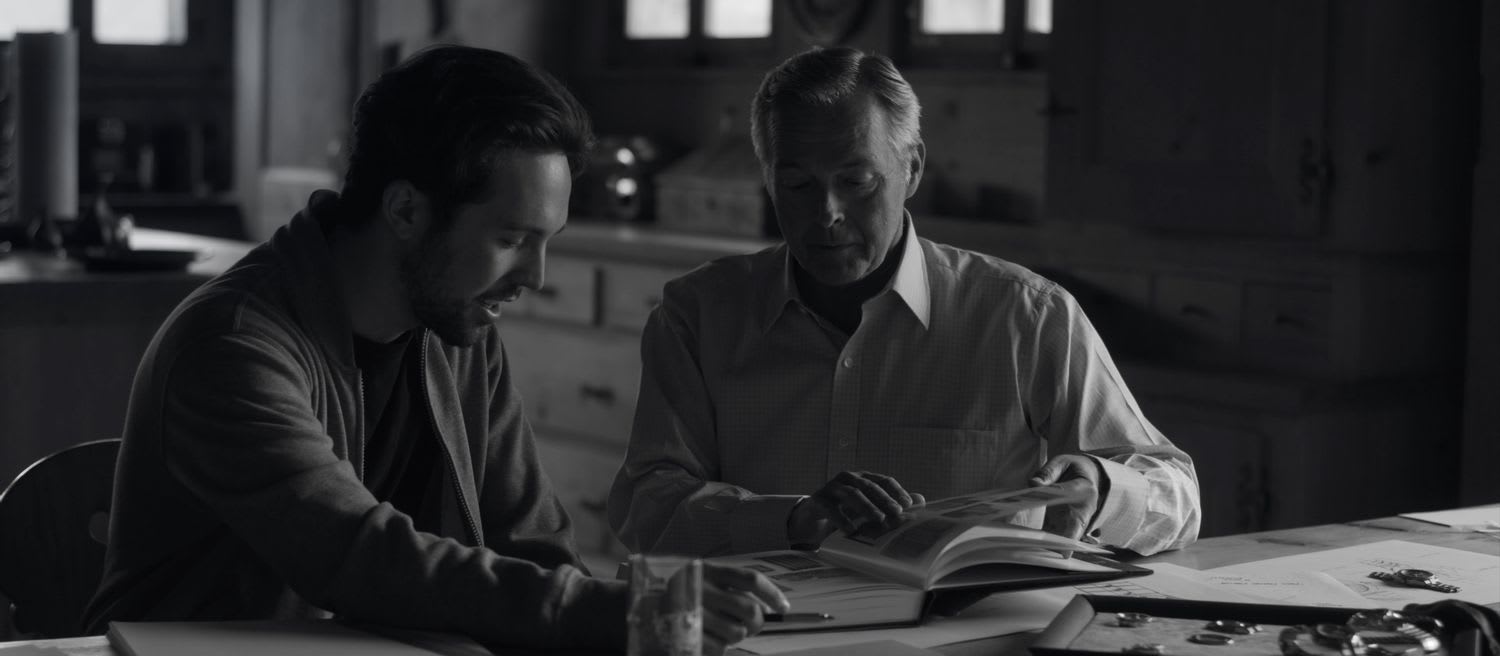 The rebirth of a watch icon
A contemporary reinterpretation of the St. Moritz
Modern, refined and confident. The new sporty-chic Alpine Eagle watch collection from Chopard cuts a stylish figure. The watch design is a state-of-the-art reinterpretation of the St. Moritz, the first watch to be designed by Karl-Friedrich Scheufele, the current co-president of Chopard, in 1980. The design was created and developed by Karl-Friedrich Scheufele himself: a homage to his passion for the Alps and the sublime power of the eagle. The Alpine Eagle model represents history repeating itself. This time, it was Karl-Fritz who convinced his father to develop a historically inspired new edition of the St. Moritz. The result leaves nothing to be desired. Discover the iconic Chopard Alpine Eagle watch collection. Bucherer sits down with Karl-Friedrich Scheufele and his son, Karl-Fritz, for an exclusive interview.
Unusual materials promise a bright future
HE ALPINE EAGLE IN BRILLIANT GOLD AND STEEL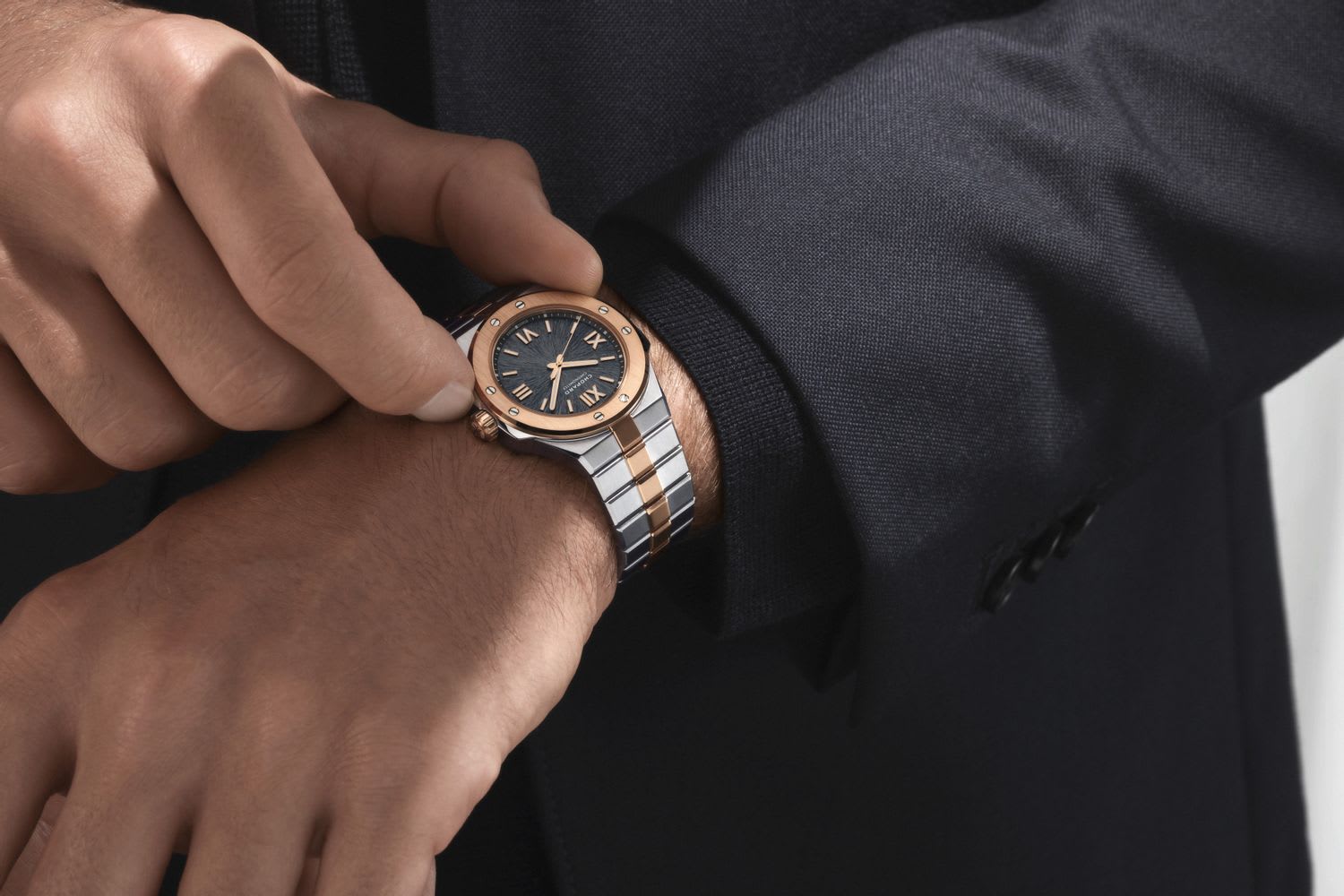 As valuable and complex as gold
Chopard created a new metal specially for the Alpine Eagle collection. Lucent Steel A223 is a steel alloy with three unique characteristics: it is anti-allergenic, extremely hard and singularly radiant. Firstly, the metal is anti-allergenic and comfortable for the wearer. Secondly, this alloy is much harder than regular steel, making it more durable and abrasion-resistant. And last, but not least, the purity of the metal lends it a dazzling reflective sheen. This lustre and this radiance promise a bright future. 
Shaped by sleek elegance
A classic watch model with attention to detail
Purist beauty
The Alpine Eagle wristwatch from Chopard features a purist, contemporary design. The classic, historically inspired watch model exercises elegant restraint and celebrates attention to detail. The visual diversity is embodied in the symbolic allusion to the eagle. Starting with the dial, which is rough like the surface of a rocky cliff and reminiscent of the iris of an eagle's eye, all the way to the hands, which call to mind the feathers of the bird of prey and the icy reflections of a glacier. This watch embodies the traditional art of Swiss watchmaking and represents Chopard's timelessly sleek elegance.

Tradition meets modernity
CONTEMPORARY DESIGN ELEMENTS CATCH THE EYE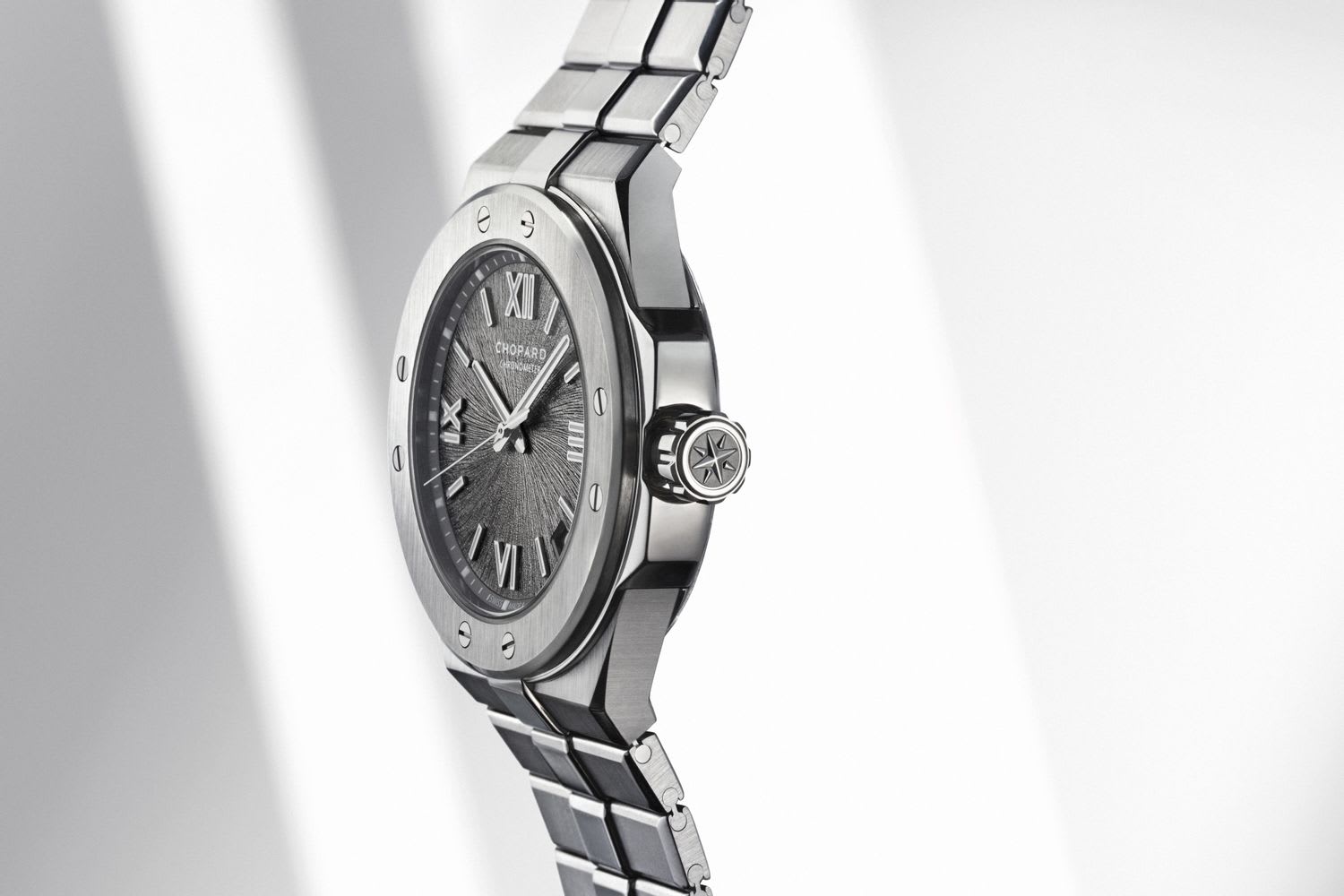 Young and dynamic
The bracelet of the Alpine Eagle features redesigned, bar-shaped links with an elegant raised ridge running down the middle. The crown protection, which is mirrored on the opposite side, lends the case its signature shape. The crown itself is adorned with an engraved compass rose, like the ones that have helped adventurers find their way since ancient times.
Behind the scenes
Bucherer conducted an exclusive interview with Karl-Friedrich Scheufele, co-president of the family-owned company Chopard, and his son Karl-Fritz