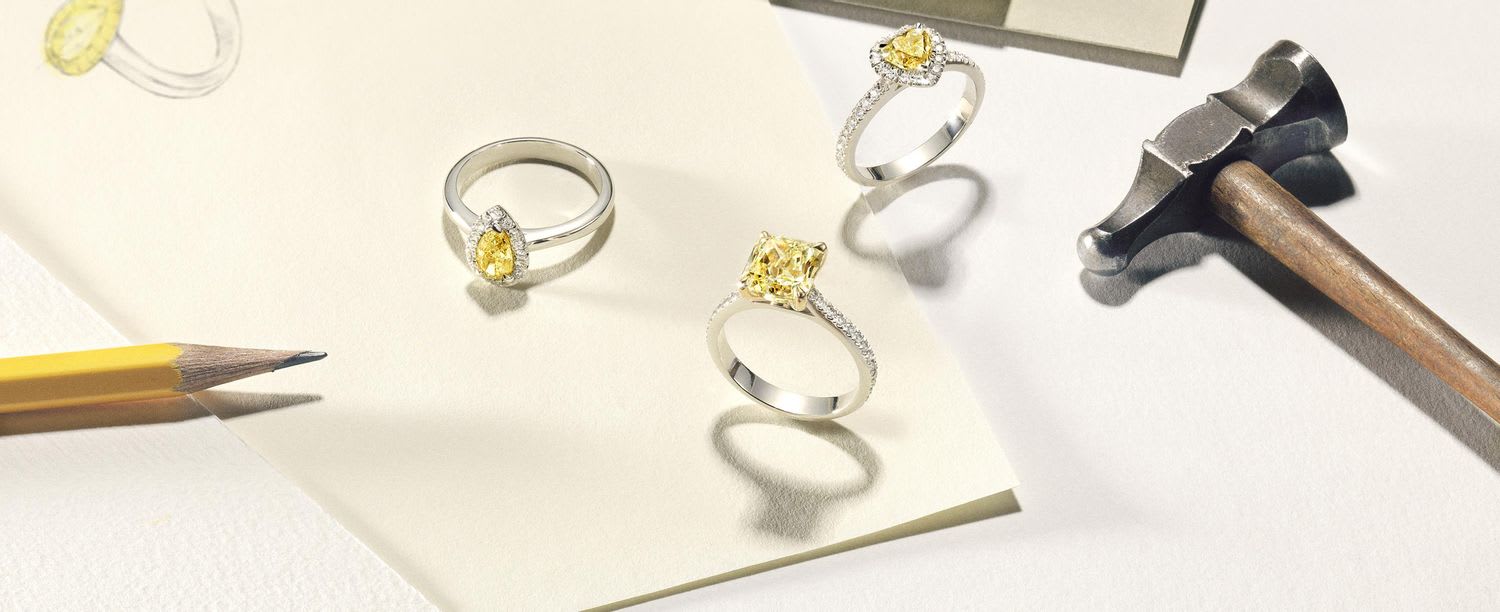 Jewels so exceptional that most of them are the only ones of their kind in the whole world – these are the fancy yellow diamonds that now adorn the jewellery pieces of Bucherer Fine Jewellery. Every diamond is a small treasure in its own right that lights up the high-quality rings of the Joy collection.
So rare and so indescribably beautiful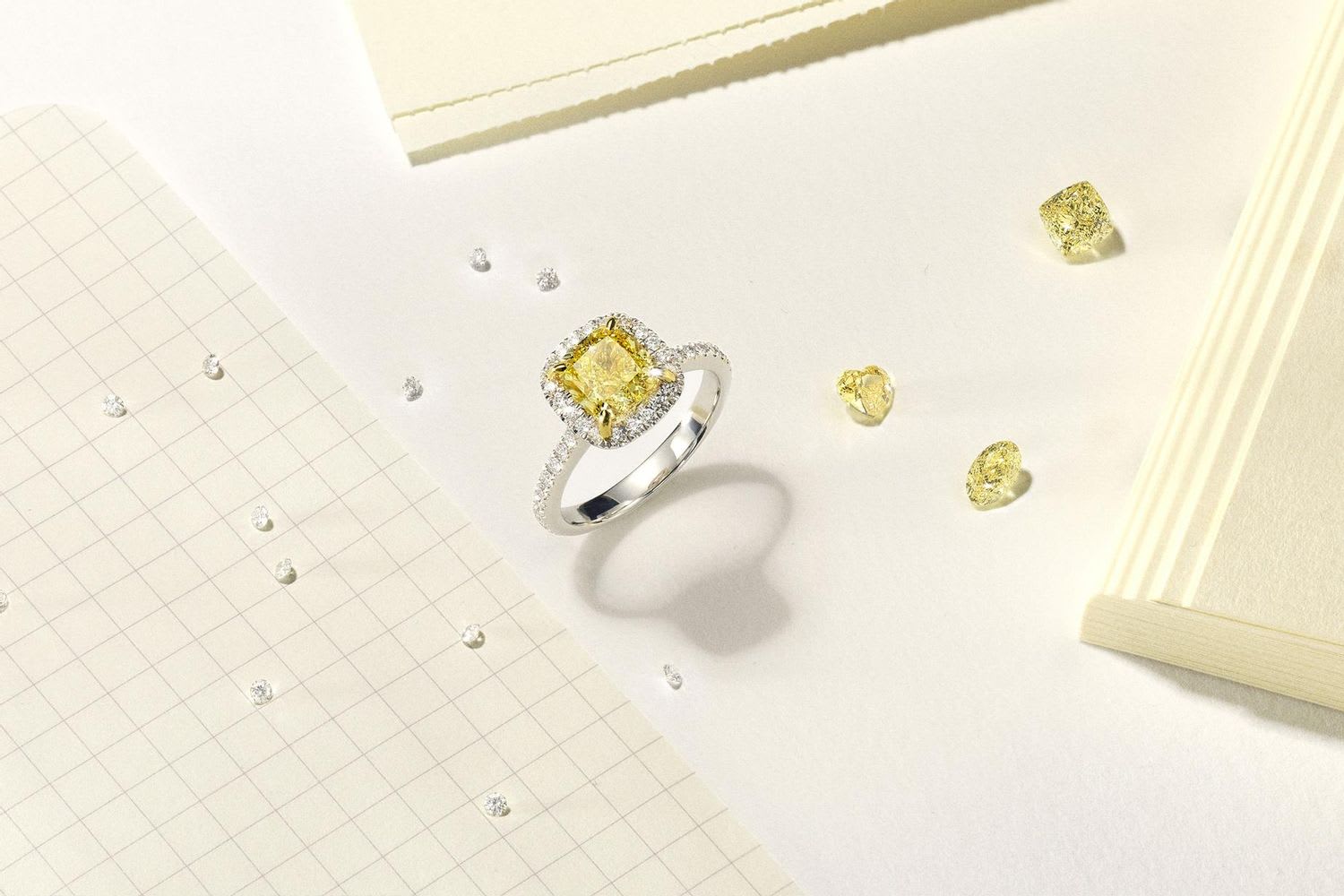 Fancy yellow diamonds
Every single fancy yellow diamond is unique and unlike any other, even when their parameters are identical in terms of colour, cut, purity or weight. These extraordinary gemstones belong to the group of fancy coloured diamonds. Only a handful of these precious stones are extracted globally each year, a fact which explains their value and scarcity and underlines their beauty and uniqueness. The jewellery pieces are full of energy and vibrancy, making them perfect for confident, passionate women. 
Coloured diamonds will make you dazzle
Cutting coloured diamonds requires dexterity and precision. The art is to get the optimum amount of colour out of the stone. The fancy yellow diamonds selected for the rings of Bucherer Fine Jewellery
'
s Joy collection are all rare yellow gemstones available in the intensities fancy, fancy intense
and fancy vivid. They are true treasures that will emphasise your uniqueness and make you dazzle.
The four Cs
Diamonds are graded according to four quality criteria known as the four Cs. Tobias Lanz, Chief Diamond Buyer at Bucherer Fine Jewellery:
"
The four Cs are cut, clarity, colour and carat (weight)
."
The most important criteria when it comes to grading coloured diamonds are colour and carat. With rarities, pricing is determined in particular by the colour tone, the undertone and the intensity. Very few diamonds have such a pure colour tone as the selected fancy yellow diamonds.