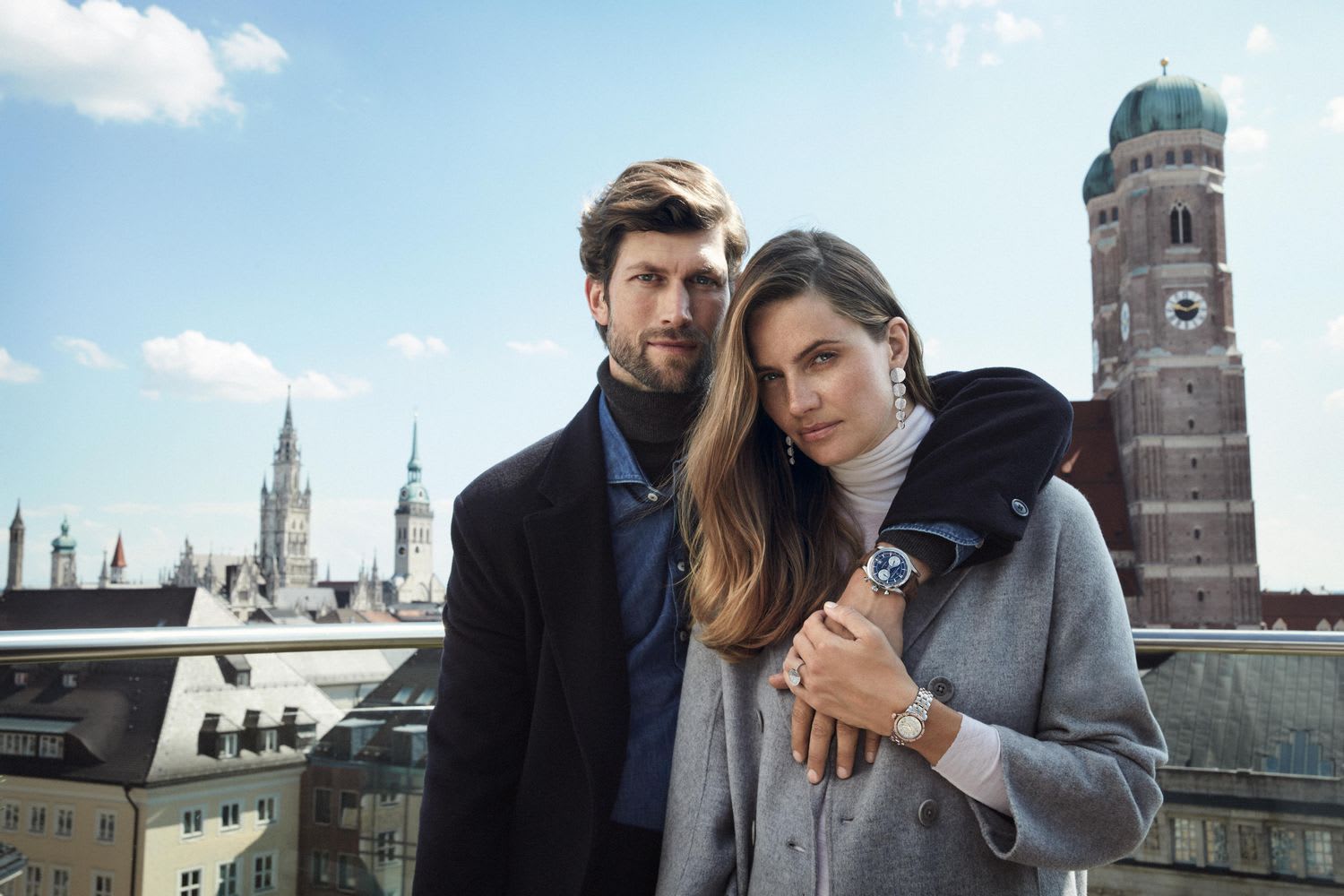 One day in Munich
Discover the city with the Bucherer City Guide
Time is precious. If you have it, you should enjoy it. So why not spend a free day in Munich? Take some time off and enjoy a leisurely stroll through the city in stylish attire. From hot spots to insider tips: we reveal the top addresses that you absolutely must (get to) know for a successful day in Bavaria's capital city.
Waking up in Munich's city centre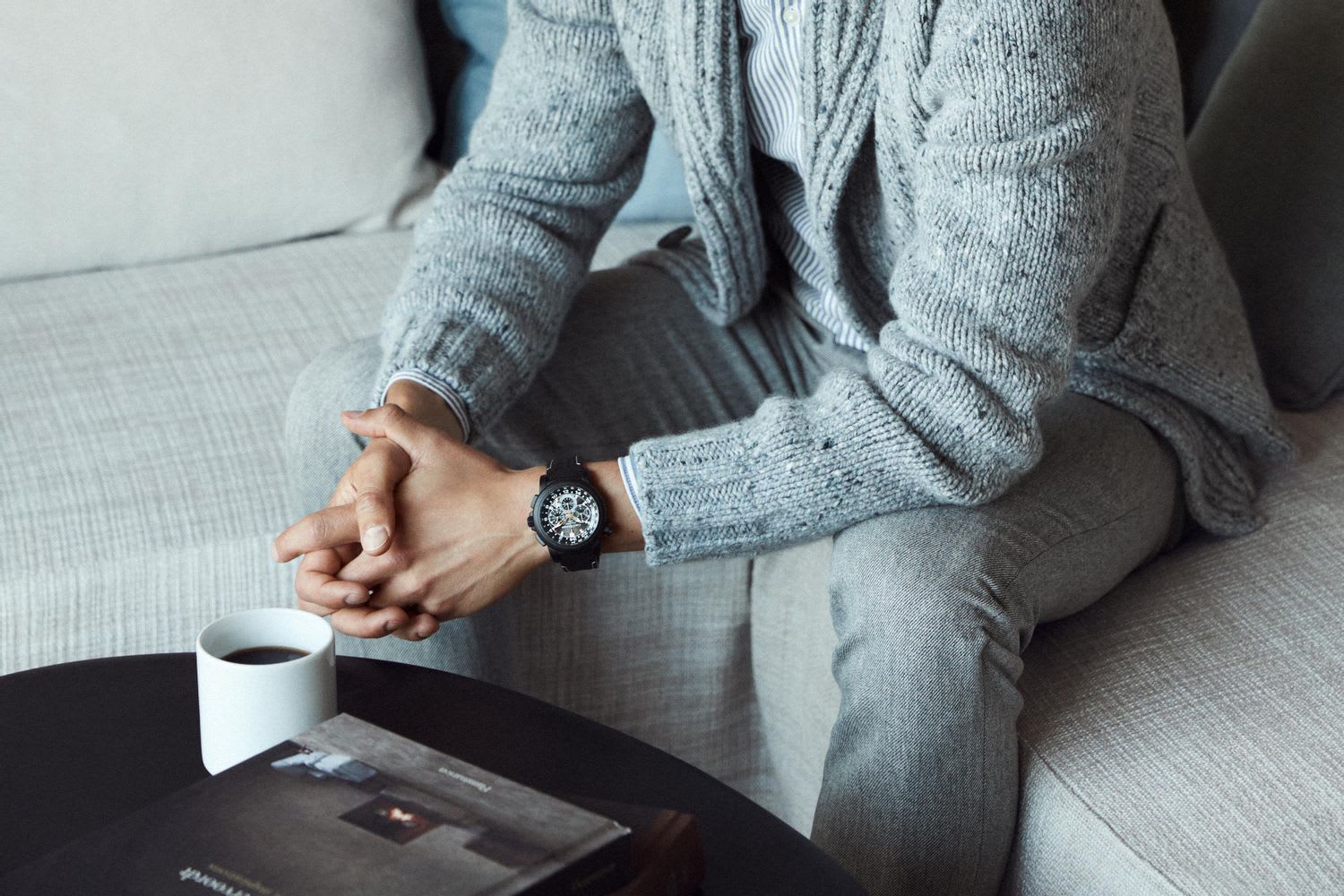 Carl F. Bucherer, Patravi TravelTec Black.
A relaxed start to the day
Take it easy: The best start to an exciting day is a relaxed breakfast at Hotel Bayerischer Hof in the heart of the city. Here you will find comfort that leaves nothing to be desired. Like Bucherer, the five-star luxury hotel steeped in tradition skilfully combines long-standing values with contemporary, stylish design. With the scent of coffee in your nostrils, a fresh croissant and some fruit on your plate and a truly breathtaking view, you will be able to enjoy your morning in the hotel's exquisite rooftop garden to the fullest. A glance at your wristwatch will not fluster you either, as for once there are no appointments today. In the hotel's own spa area, you can have a swim in the pool and pamper yourself with a massage or a beauty treatment.
Afterwards, Munich's city centre is easily reachable on foot. Marienplatz square, the Viktualienmarkt food and flower market, the Bavarian State Opera – many of the city's most important sights are very close to Hotel Bayerischer Hof.
Discover Munich's city centre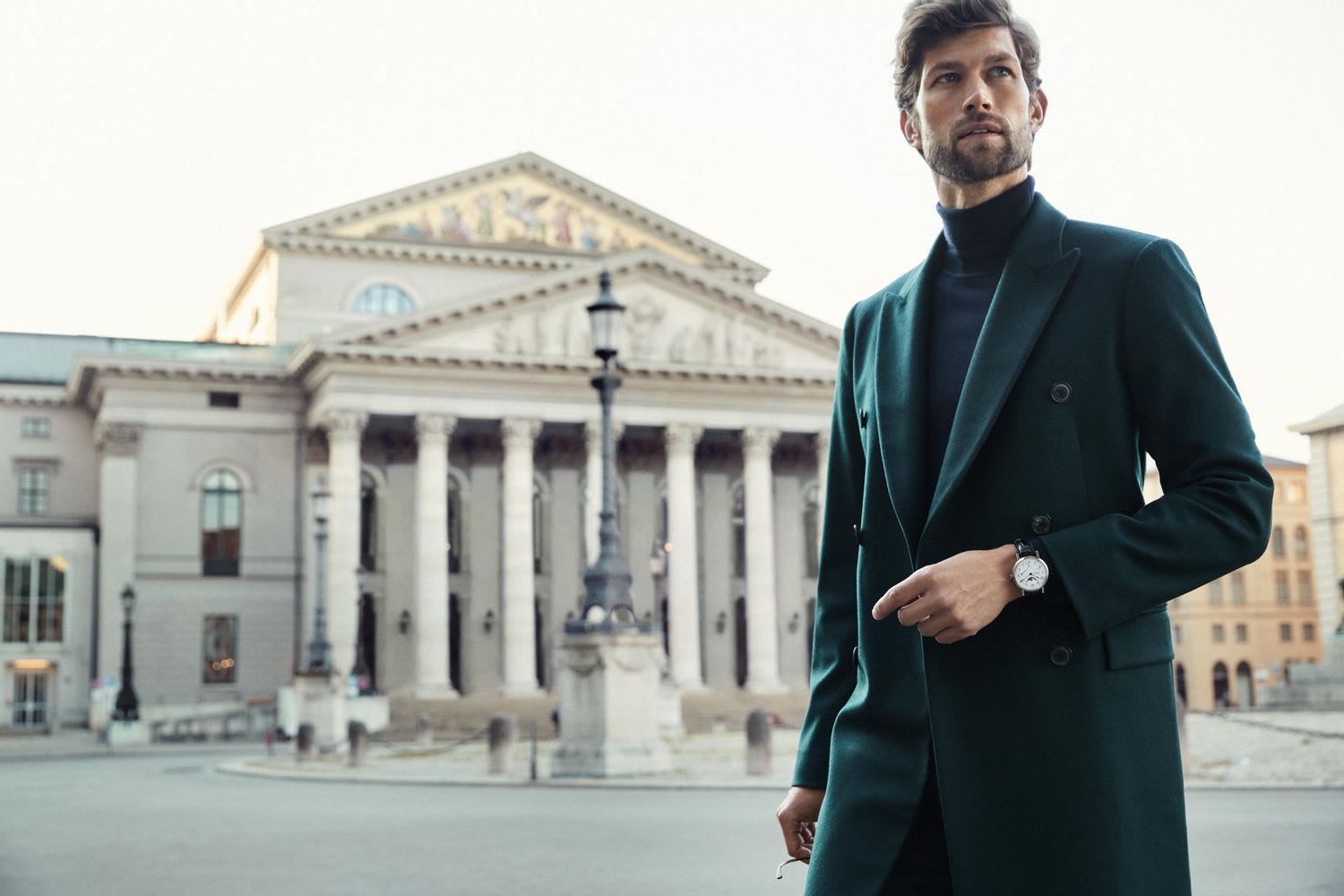 Explore the sights on foot
A stroll through Munich's city centre is a very special experience as the area fringed by the Isartor, Sendlinger Tor and Karlstor town gates is jam-packed with sights. Enjoy the sun in the baroque Hofgarten (Court Garden) and see the Bavarian State Opera, one of the most beautiful opera houses in the world. Just a few minutes away on foot is Marienplatz, where you can admire the famous bell play at the Neues Rathaus (New Town Hall) at 11 and 12 o'clock. A few metres further on, you will catch the scent of fresh herbs, flowers and grilled chicken. This is because you are approaching Munich's legendary Viktualienmarkt, which is hugely popular not just with tourists but also with Munich's long-term residents. The traders here attract customers with an impressive variety of culinary and floral products. This traditional market is probably the largest paradise for gourmets that the city has to offer.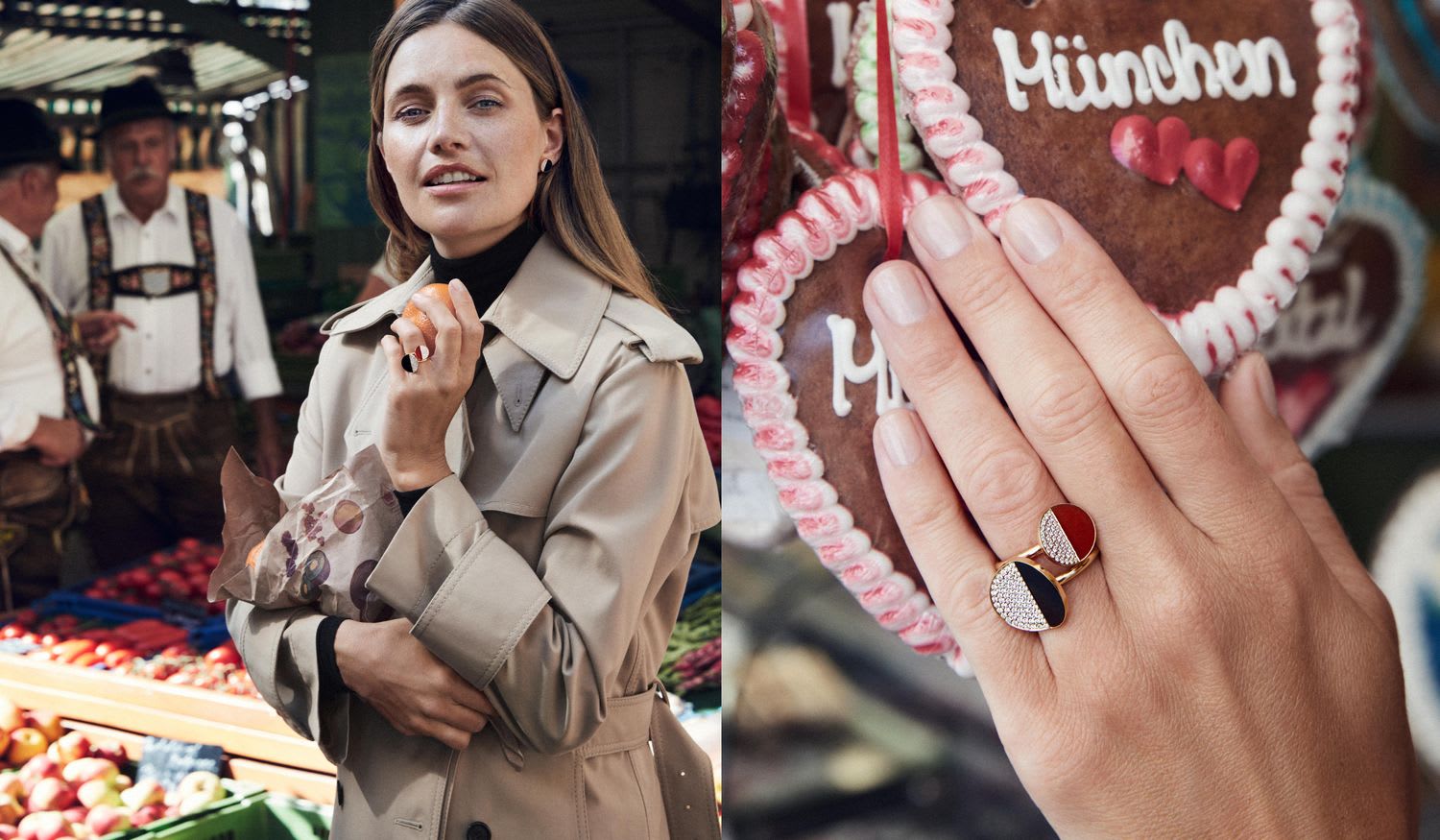 If you fancy something new, then Viktualienmarkt is a brilliant idea 
Feeling a little hungry?
Then why not take a detour via one of Munich's authentic beer gardens or enjoy a small delicacy at Café Nymphenburg? Not far away, behind the opera house on Maximilianstraße, the Brenner restaurant is the perfect place for those who would prefer a more extensive lunch. Diners sit between majestic marble columns in an impressive, modern glass building. The menu ranges from light snacks to outstanding fillet steaks and fish dishes.
Once you have had your fill, it is time to continue along Maximilianstraße, where you can admire the latest collections from well-known designers in the artfully decorated display windows. If you would like an after-lunch walk, head back in the direction of the Hofgarten, at the northern end of which is the entrance to the Englischer Garten (English Garden), the "green lungs" of Munich. Our outfit tip: a classic trench coat and flat shoes, along with tastefully elegant jewellery from our Bucherer Fine Jewellery B Dimension collection.
Exquisite shopping locations in Munich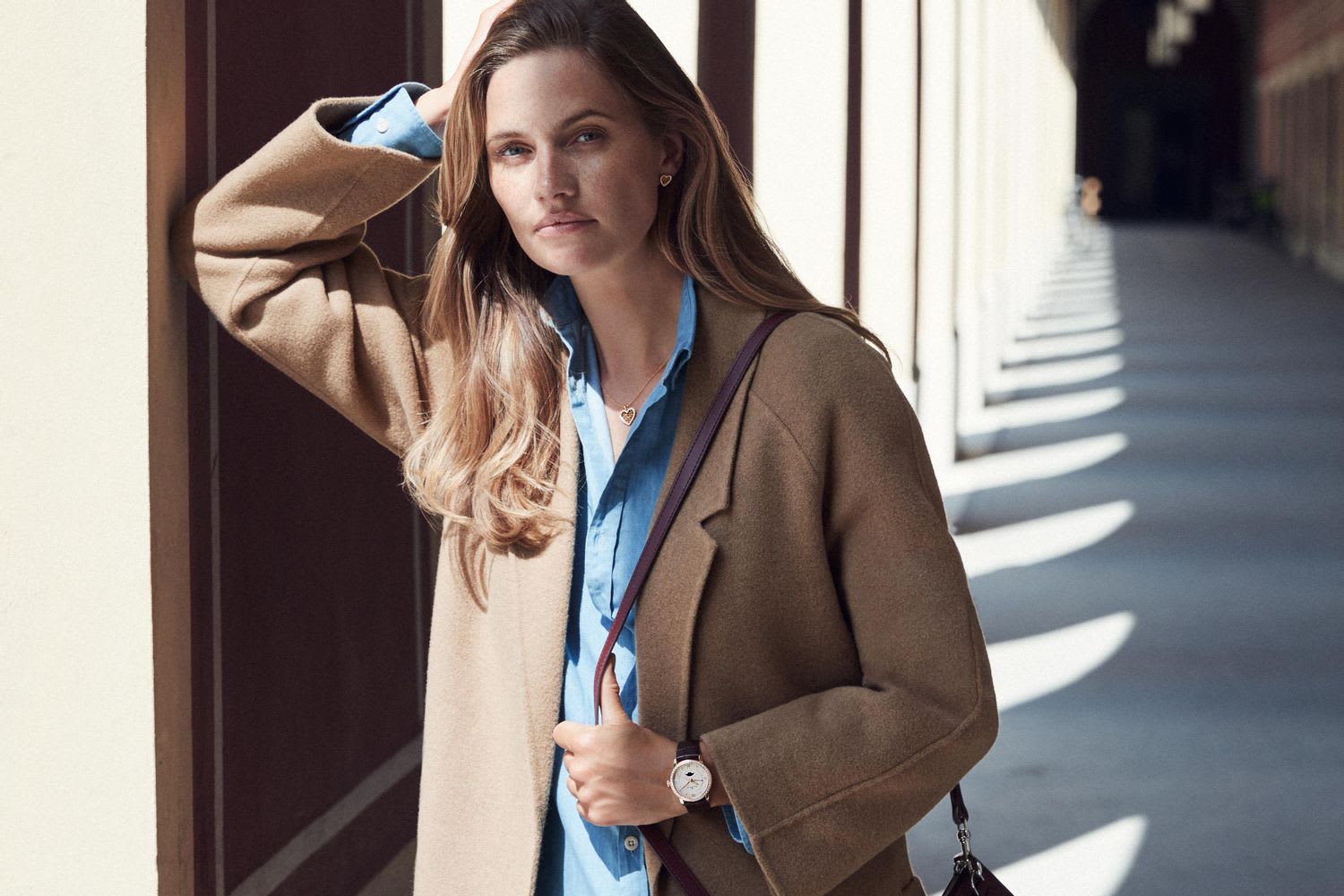 The best places to go
Maximilianstraße with its designer boutiques is not the only place in Munich that offers an exquisite shopping experience. You should also visit our Bucherer boutique on Residenzstraße, opposite the Bavarian State Opera, or stroll on to Kaufingerstraße, which boasts many stores and a Bucherer boutique directly adjacent to the famous Frauenkirche cathedral. A little further to the north in the Fünf Höfe shopping arcade, there are around 60 shops and several cafés and restaurants covering an area of some 500 square metres. Here, you can stay dry and wander around to your heart's content even in bad weather.
Leave the shopping arcade at the southern end, and the first thing you will notice directly opposite is the traditional Munich department store Lodenfrey. Spread over six floors, its range features international designer fashion for men, women and children as well as a large selection of traditional Bavarian wear.
DISCOVER MUNICH THE RELAXED WAY
Wander through the streets, discover the small boutiques in the vicinity of Hotel Bayerischer Hof and Brienner Straße, and take a detour northwestwards to see the Pinakothek museums and the classicist Königsplatz square with the Propylaea city gate, the Glyptothek museum and the State Collections of Antiquities.
Alongside works by Wassily Kandinsky, Paul Klee, Franz Marc and other members of the expressionist group of artists Der Blaue Reiter (The Blue Rider), the Lenbachhaus art gallery opposite shows regularly alternating exhibitions of contemporary art. The gallery is located in the listed villa of the painter Franz von Lenbach directly on Königsplatz. It is definitely worth taking a look at the programme.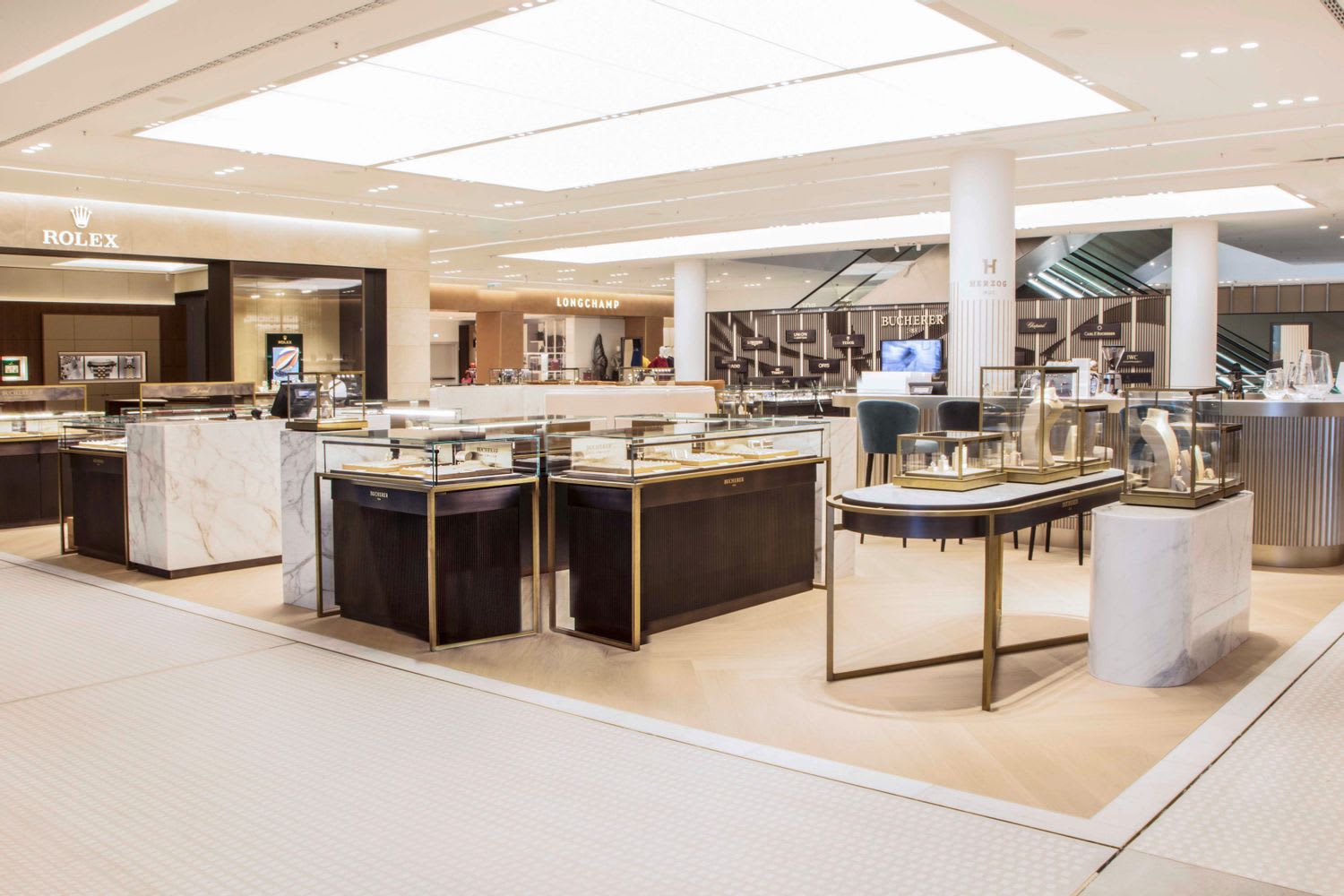 Visit us in Oberpollinger
A short distance away, past Lenbachplatz square with its classicist Wittelsbach Fountain and the Münchner Künstlerhaus (House of Artists), you can get stuck into your shopping again. Vibrant display windows, exclusive designer boutiques, premium cosmetics and gourmet food: the Oberpollinger luxury department store has everything your heart desires. Originally founded in 1905, it now has more than 15,000 square metres of floor space to keep visitors happy, offering everything from fashion, accessories and beauty and living products to sportswear and fine dining in the department store's bars and restaurants. You should definitely have time on your hands when you come to Oberpollinger.
Bucherer has also been presenting its collections on the ground floor of this top location since July 2018. One highlight of many is the Bucherer BLUE EDITIONS collection – a unique selection of 27 outstanding timepieces exclusively available at Bucherer that meet the very highest demands and are made for people with a passion for collecting. Come and visit us!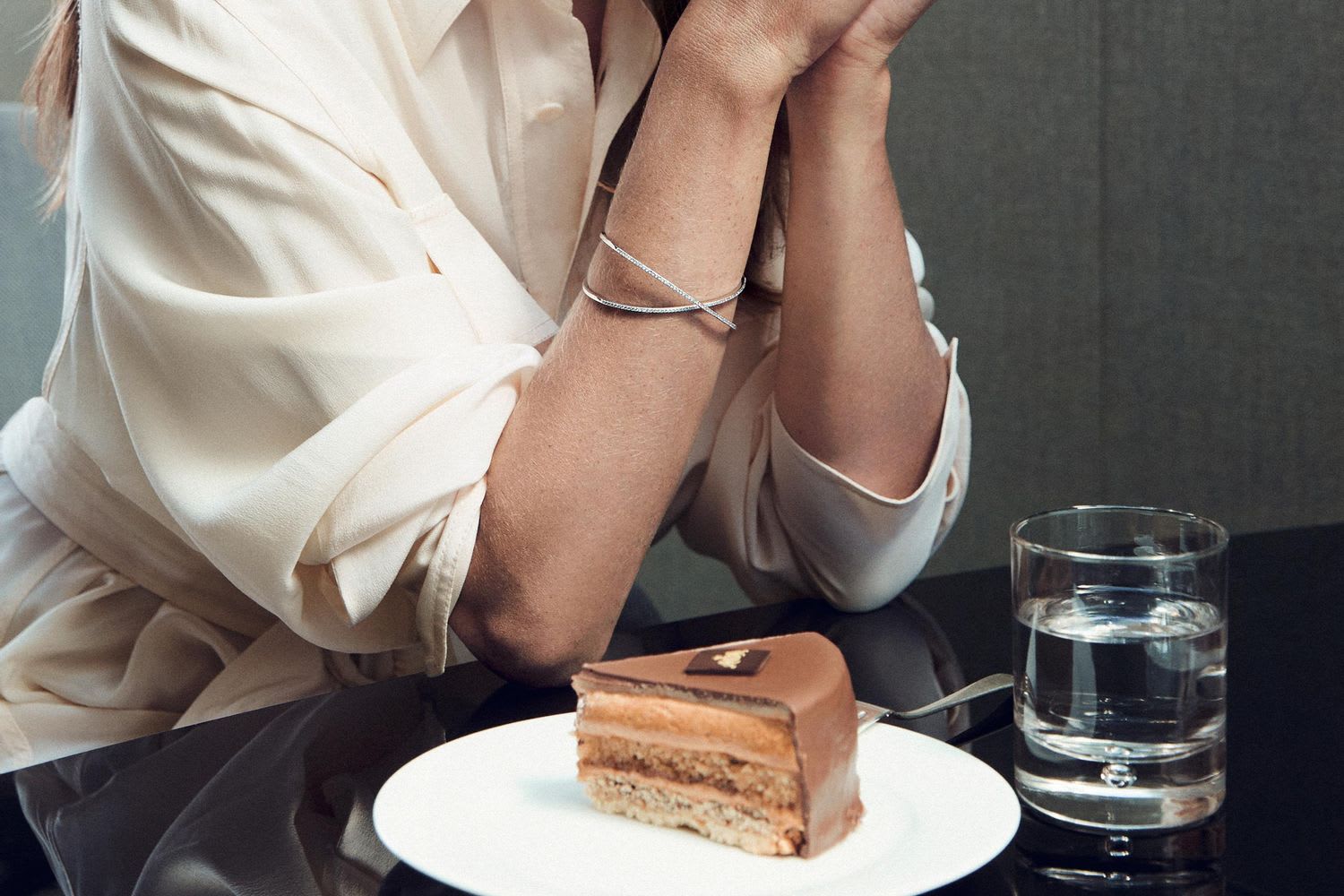 Afternoon tea in an English setting
To enjoy afternoon tea in The Library, cross the Old Botanical Gardens in Munich and find the café in The Charles Hotel. It is an ideal spot to rest your tired feet as you savour a cup of traditional English tea. Lean back and let the unique atmosphere work its magic on you. Browse the dark wooden bookshelves for literary classics, treat yourself to a home-made sandwich or a piece of cake, and enjoy the contrast between the peace and quiet of the café and the busy city life outside.
A culinary journey through the evening
The best places to eat in Munich
All this shopping and culture will make you hungry, of course. So put on your best jewellery and get dressed up – it is time to fully exploit the culinary variety that the Bavarian capital city has to offer. Hotel Bayerischer Hof boasts a number of excellent bars and restaurants, which is perfect for anyone who would rather spend a quiet evening "at home", assuming they are staying there. In the astor@CINEMA LOUNGE, which is also part of the hotel, you can even sit back on wide sofas and watch the latest films as you enjoy a snack and a drink.
Those who prefer to go out could try the new event location Enter The Dragon, which you can find just around the corner. Enjoy some modern Asian tapas in The Flying Dragon restaurant. Afterwards, you can have a dance in The Drunken Monkey club or test your singing skills in The Crouching Tiger, a karaoke bar.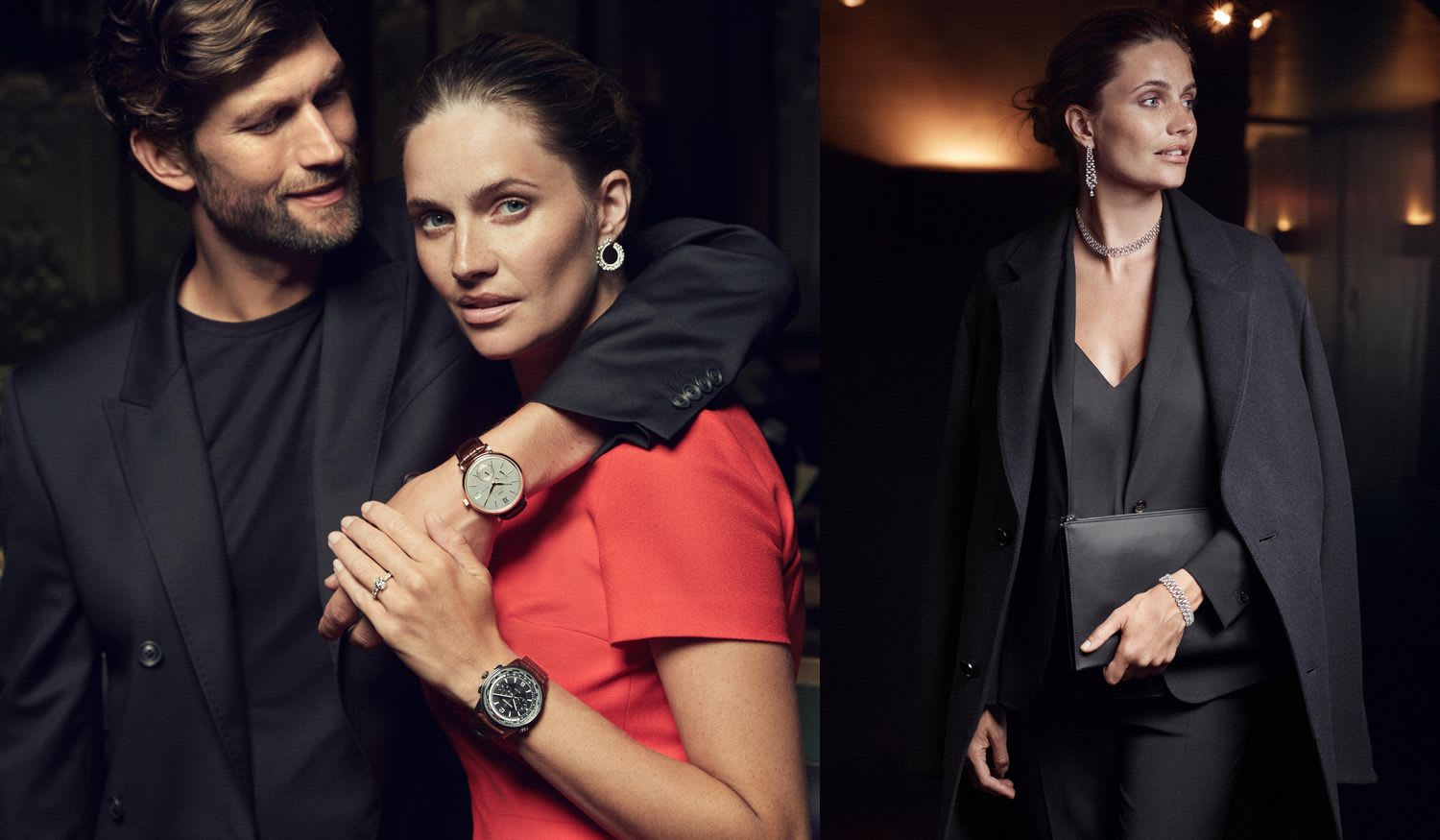 Spend an evening at the opera and show off your most elegant pieces of jewellery. Afterwards, you can enjoy Mediterranean and Middle Eastern fusion cuisine at The Spice Bazaar on Marstallplatz square. It serves modern interpretations of traditional Middle Eastern dishes against a backdrop of gold-coloured lamps and delicately patterned wallpaper. On the way back to the hotel, it is worth taking a detour to Herzog Restaurant and Bar Munich on Lenbachplatz square for a drink and some finger food.
The EssZimmer restaurant at Munich's BMW Welt is also well worth a visit. Those who are happy to go a little further to get there will be rewarded with the exceptional gourmet cuisine of top chef Bobby Bräuer, a cosy atmosphere with an open fireplace and a fantastic view of the inside of BMW Welt. After dinner, you can use the restaurant's free chauffeur service to get back to the city centre and then sink into the hotel's comfortable pillows as you look back over the experiences of a successful day.