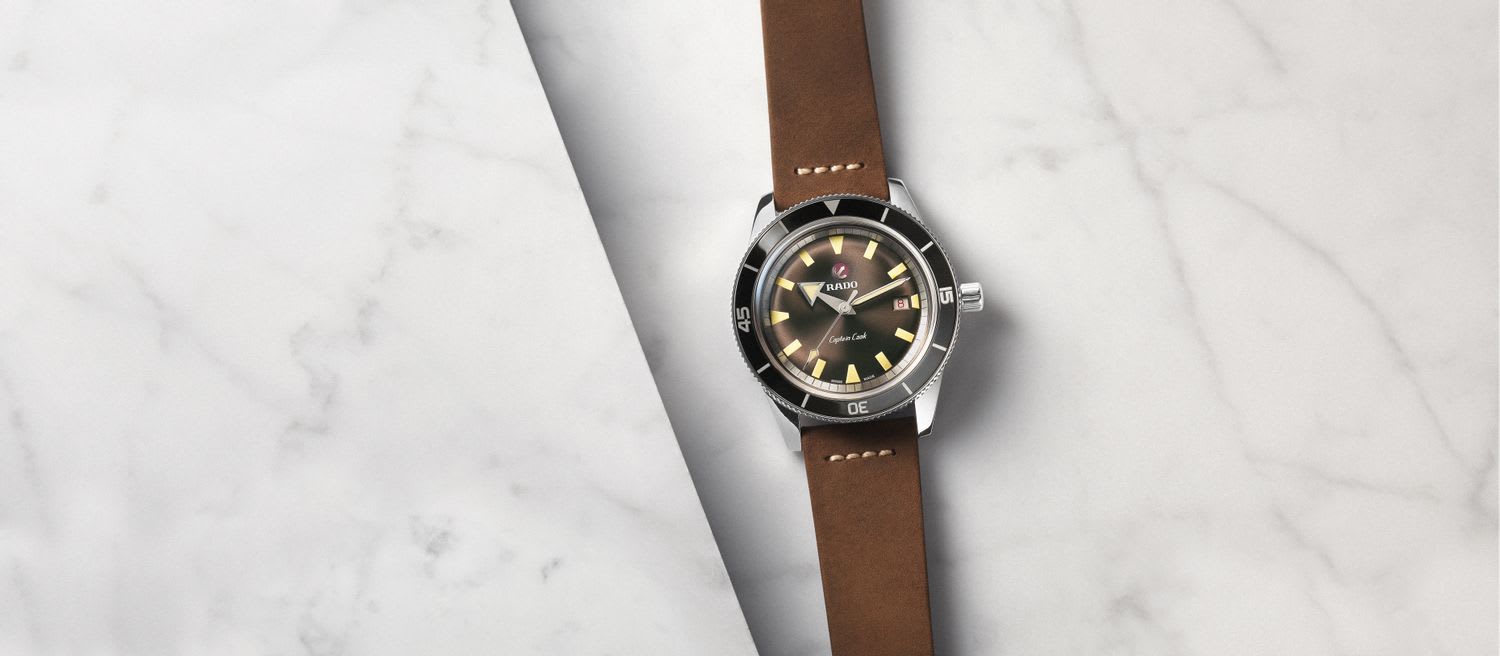 CAPTAIN COOK AUTOMATIC AND GOLDEN HORSE AUTOMATIC
TIMELESS MEETS MODERN
Cutting-edge technology in a retro-inspired package: Bucherer is pleased to present the latest interpretations of the Captain Cook Automatic and the Golden Horse Automatic by Rado, combining the appeal of the original with a new and decidedly modern charm.
A blend of past and future
The latest versions of two classics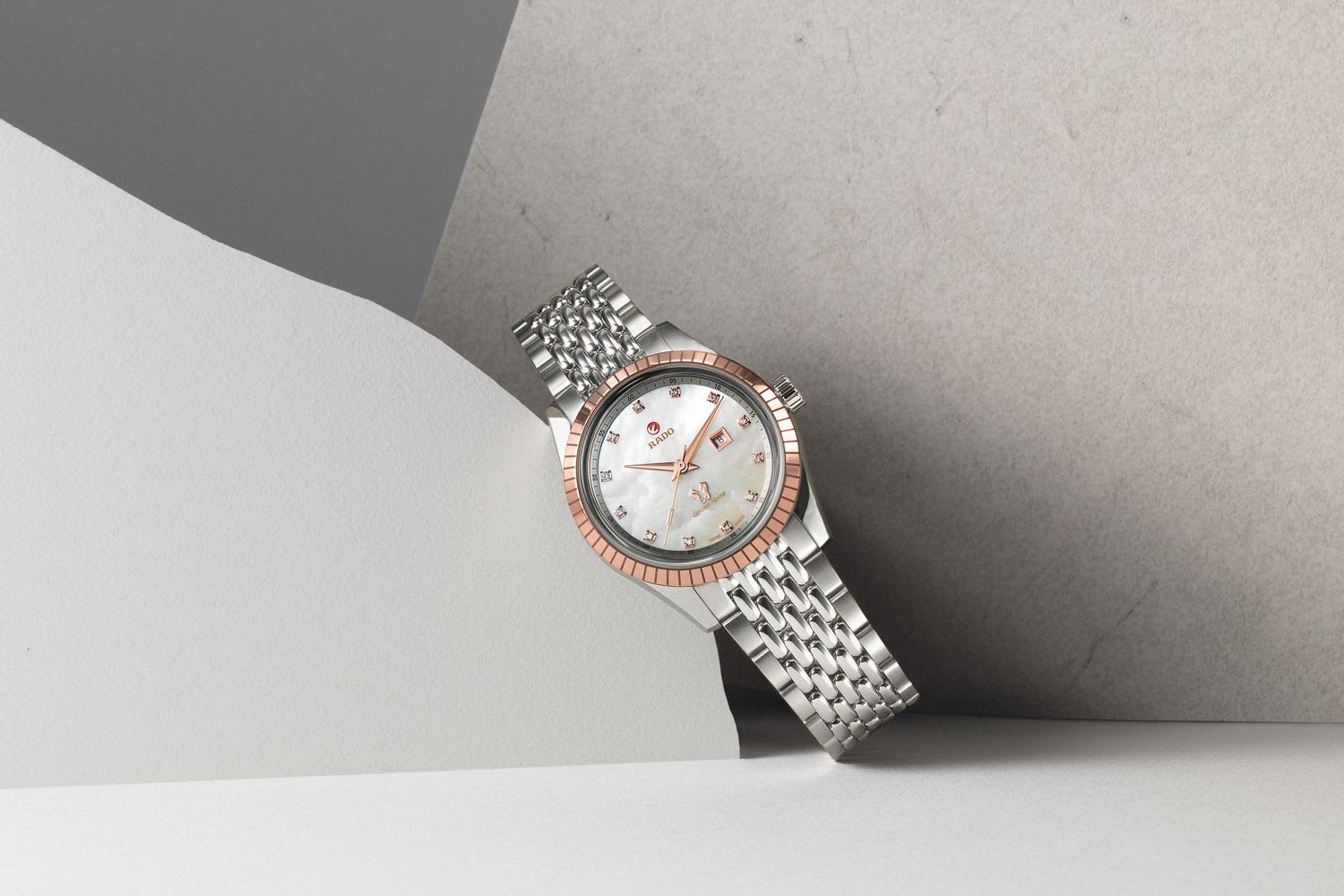 #youngatheart
Our society is so obsessed with time that it has inspired a countermovement: people are longing for inner peace and a sense of stability. As a result, people from all generations start gravitating towards that which is tangible – pens, paintbrushes, board games – in order to be more present in the moment, be it alone or in company. The desire to break free of the confines of time also results in blurring the boundaries of age: older people now live like their younger counterparts and are open to new technologies, while those in their 20s are becoming aware of ethical consumption – a responsible worldview previously held mostly by older generations. A blend of past and future inspired watchmakers at Rado when creating the latest interpretations of these two classics.
Golden Horse Automatic
A case crafted in stainless steel, a bezel made from plasma high-tech ceramic
Tradition and modernity
The new Golden Horse Automatic collection stays true to the original. The modern functions and vintage heritage of the Golden Horse model combine Rado's illustrious past with its present-day success.
The watch is a true eye-catcher for the wrist, featuring a 37 mm stainless-steel case, a dynamic yet elegant green dial embellished with two gold-coloured seahorses, and a classic metal bracelet. Its true-to-tradition look is complemented by some modern twists: sapphire glass has replaced the acrylic of the original and the bezel is made from plasma high-tech ceramic, while its automatic movement now offers a power reserve of up to 80 hours.
Captain Cook Automatic Limited Edition
A 1962 design brought back to life for the twenty-first century
Design perfected
The new Rado Captain Cook Automatic Limited Edition also combines timeless appeal with the current zeitgeist. Its 37 mm case made from stainless steel and high-tech plasma ceramic features the iconic design elements from the very first model launched in 1962 in a new and improved form for the 21st century. For example, sapphire glass has replaced acrylic on this timepiece, offering increased scratch resistance and durability. The new model features the distinctive moving anchor symbol of the original. An exquisite leather strap completes the modern vintage look.
Rado watches
Inspired by tradition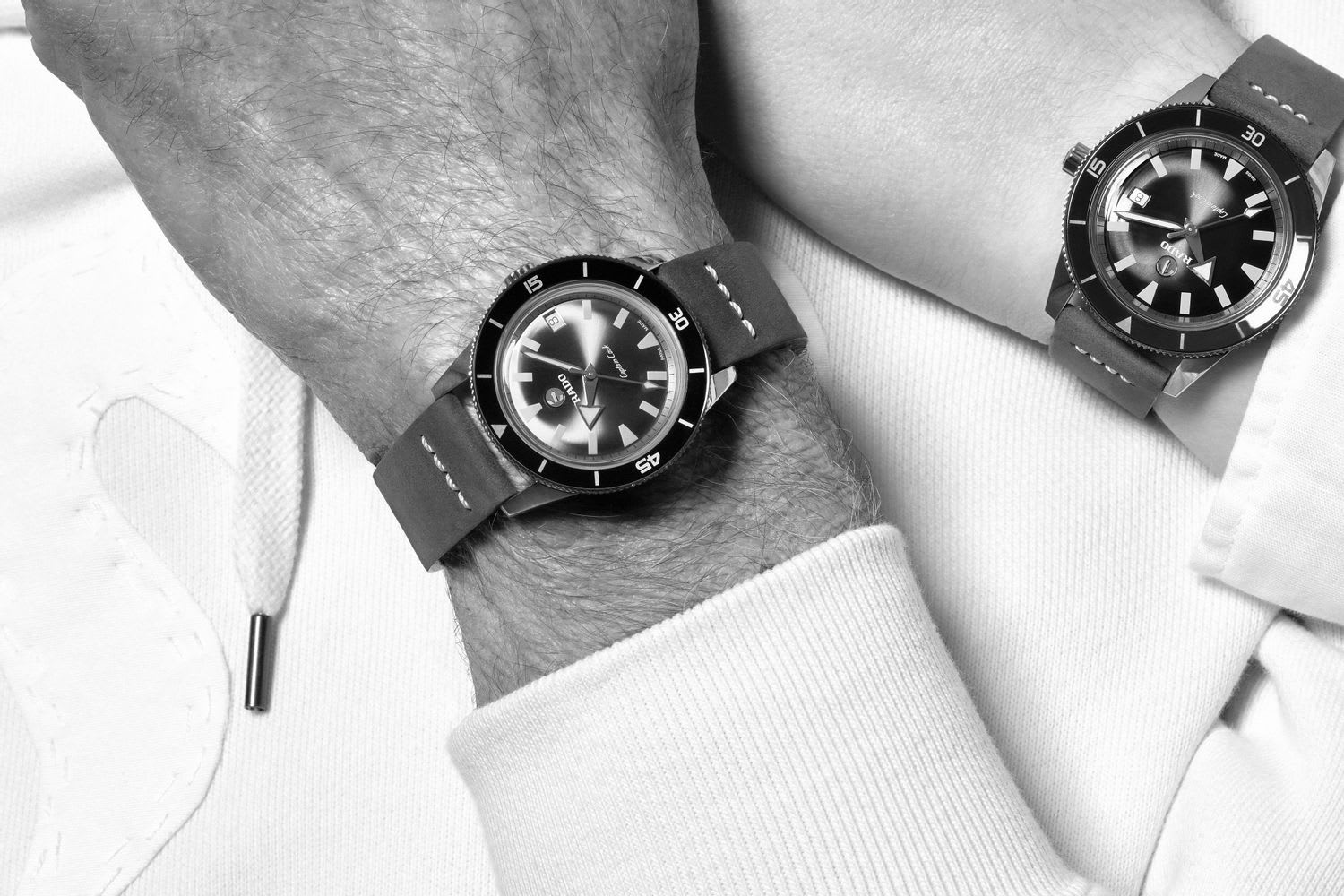 Timeless beauty
Both of these Rado timepieces skilfully blend the magic of the original with a decidedly modern charm, proving that they would be equally at home in the past or the present. They are timeless watches, whose current versions could be combined effortlessly with vintage outfits, and Rado's vintage originals from 1957 would not look out of place in 2019.