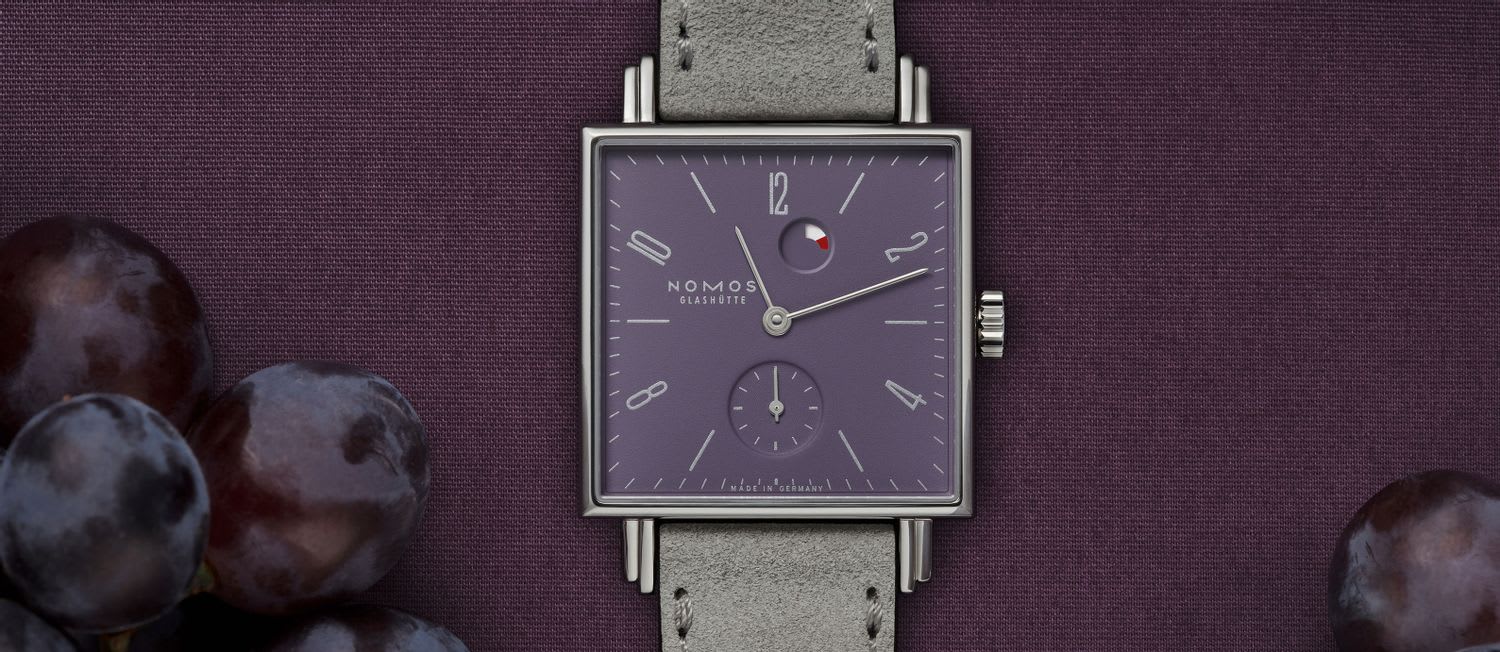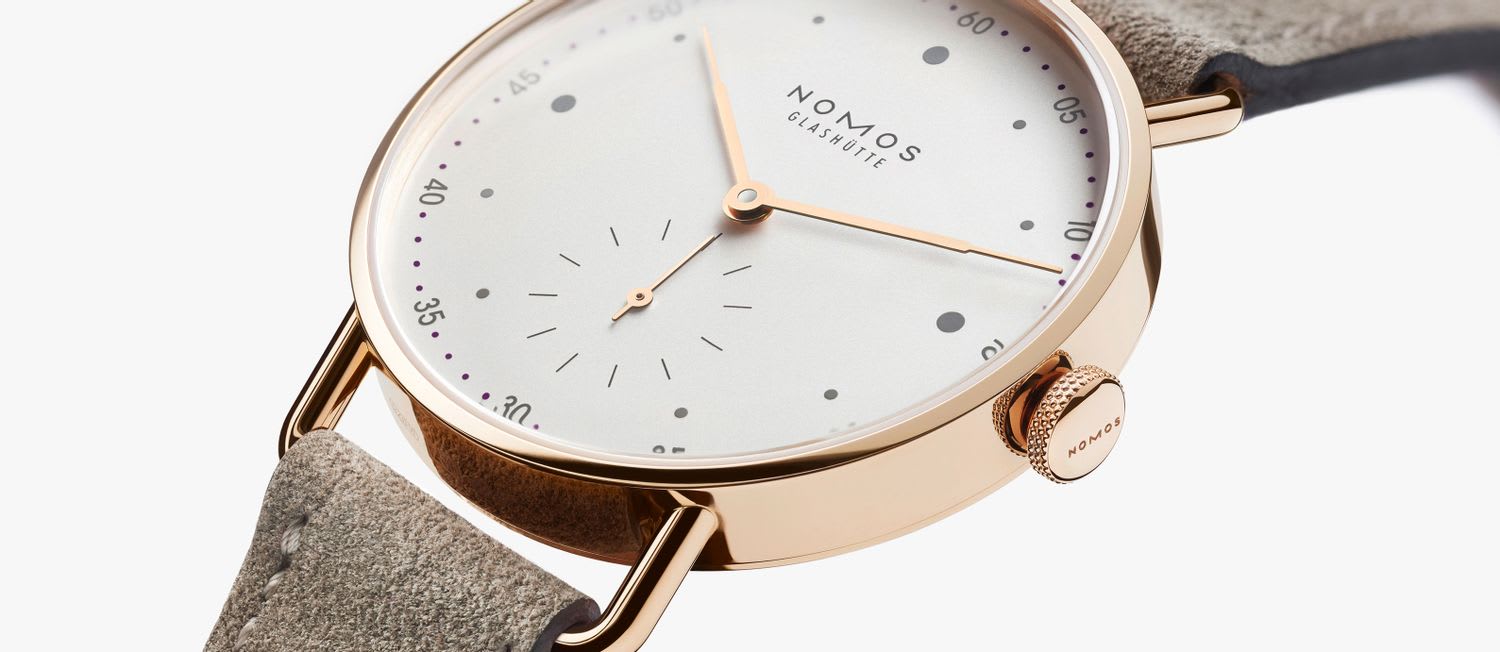 NOMOS Glashütte, one of only a handful of owner-operated watchmaking companies worldwide, crafts fine mechanical timepieces in Glashütte, Germany.
Youtube videos are deactivate, please enable cookies to use youtube.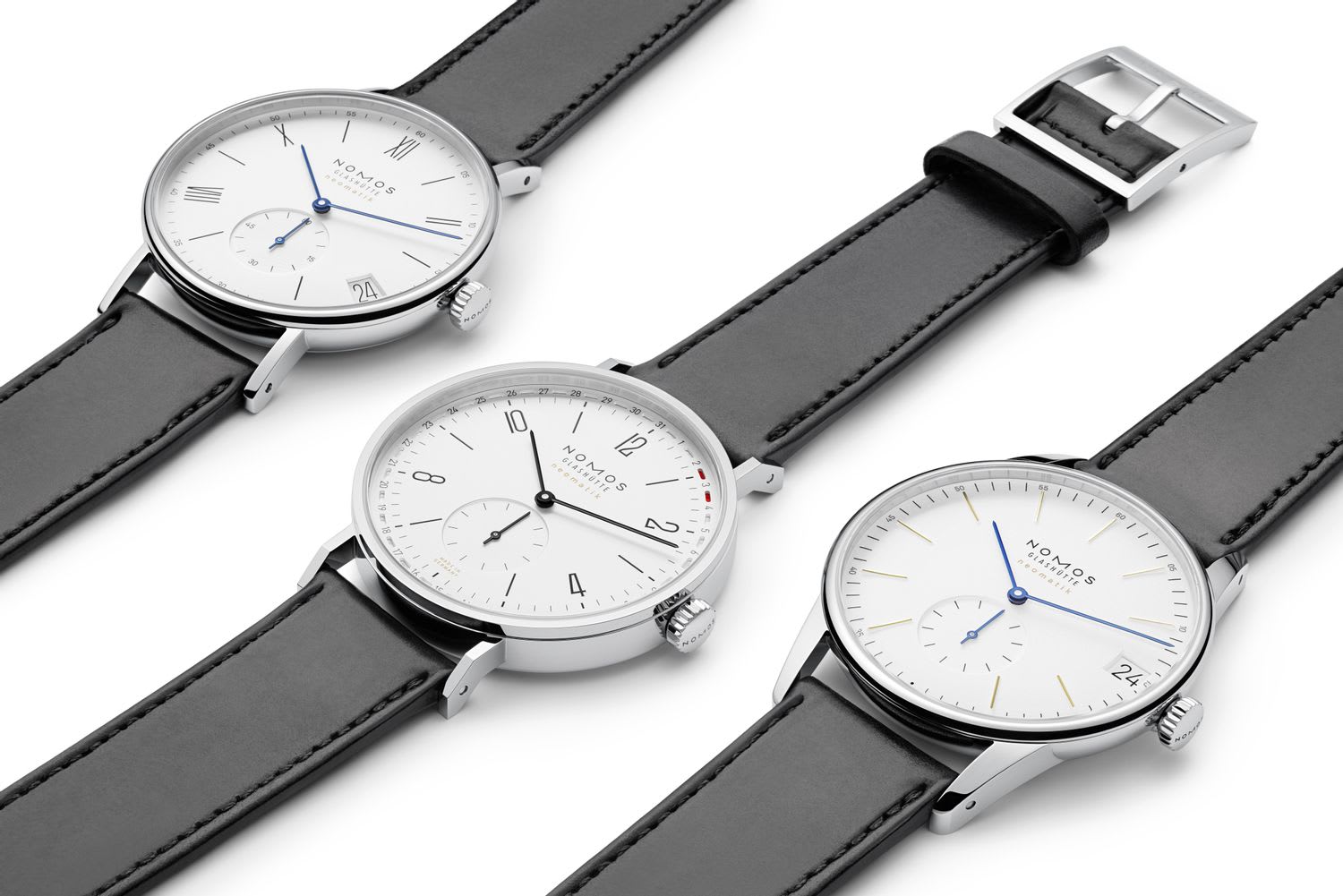 The Update series from NOMOS Glashütte: Ludwig, Tangente, and Orion (from left to right).
Update: the date, reinvented
A major update for three NOMOS icons: Tangente, Ludwig, and Orion have received an entirely new caliber – and a tailor-made date display. Like NOMOS' innovative automatic caliber DUW 3001, neomatik date (DUW 6101) is highly precise and incredibly slender. It took three years of R&D to create. The new date mechanism is particularly user friendly, allowing wearers to set the date forwards or backwards with only a half-turn of the crown. 
Youtube videos are deactivate, please enable cookies to use youtube.
Metro neomatik 39 silvercut from NOMOS Glashütte, ref. 1114.
Orion neomatik 39 midnight blue from NOMOS Glashütte, ref. 343.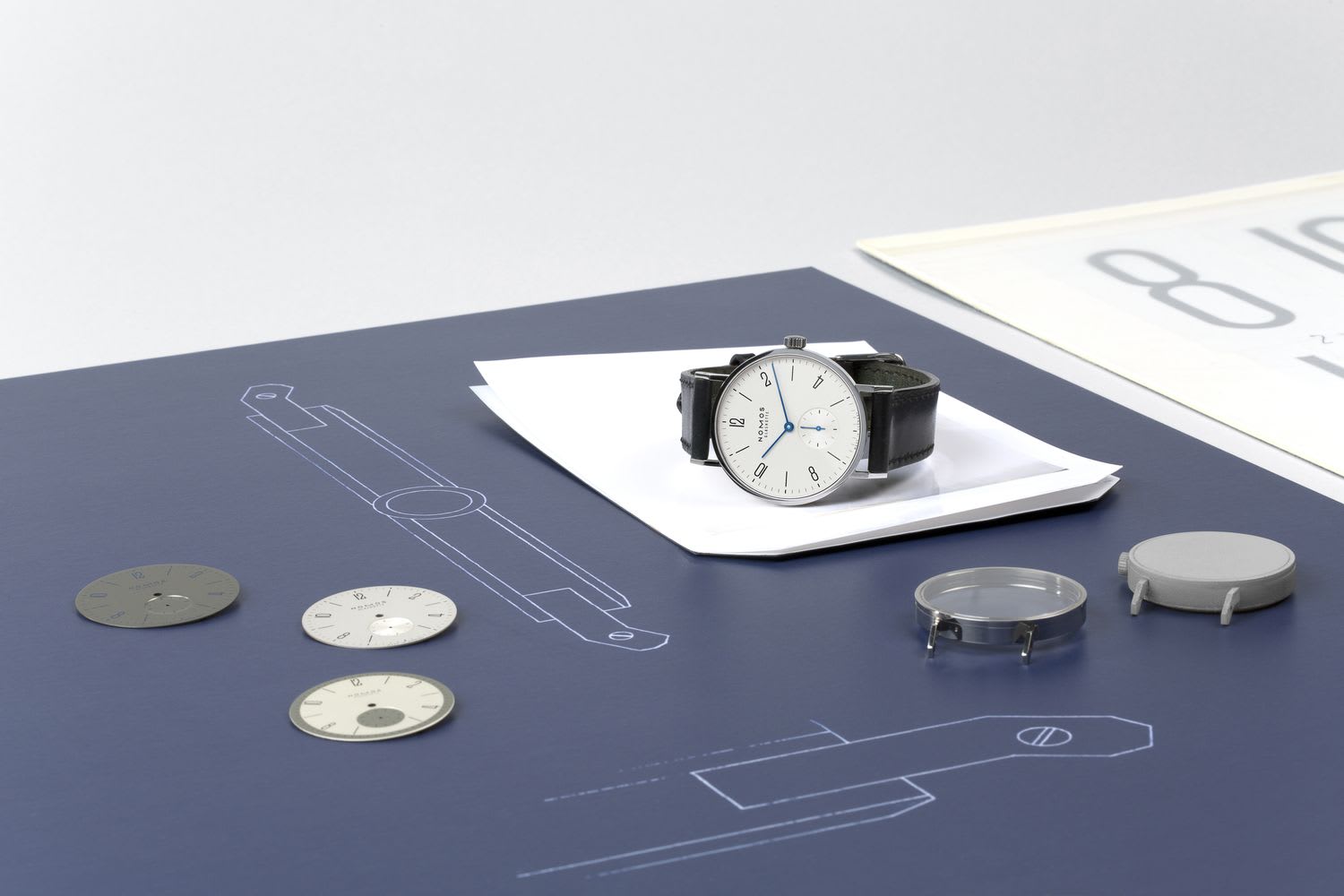 Design is created, Tangente.
Made in Glashütte, designed in Berlin
NOMOS' creative team is based in Berlin, a two-hour drive north of Glashütte. This is where all the design work takes place, and many other things that are not directly connected to producing watches – but with the brand. Berlinerblau is how NOMOS Glashütte manages to combine the finest watchmaking with outstanding product design and a dash of Berlin; a unique combination in the world of luxury watches. And a successful one, since NOMOS Glashütte has received around 140 international awards for design, branding, and quality.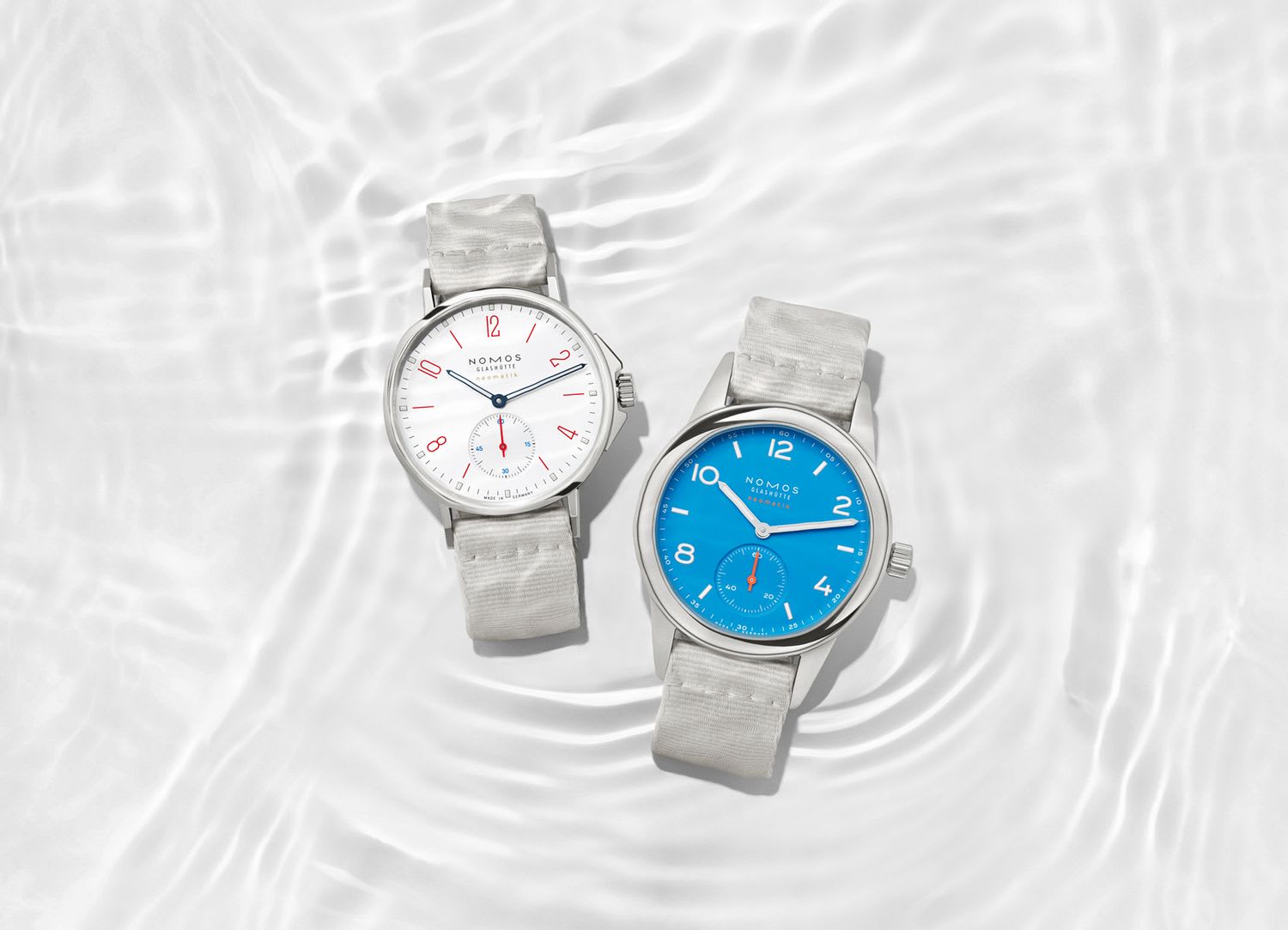 Tetra Azure from NOMOS Glashütte, ref. 496.
The Aqua series: new watches for sport
This highly successful series from NOMOS Glashütte has recently been extended to include two new watches in 'siren white' – which are, of course, highly precise and particularly water resistant. These two new automatic timepieces are from the Club and Ahoi model families, equipped with reinforced cases of stainless steel and sapphire crystal. This not only makes them water resistant to 20 atm, but also exceptionally robust. Not that you would know it by just looking at their slender cases and highly elegant designs. The siren white coloring of these watches brings sunshine to the wrist, no matter how gray the skies outside. And thanks to superluminova on their dials, they are just as legible at night.
Neomatik 39 silvercut from NOMOS Glashütte, ref. 423.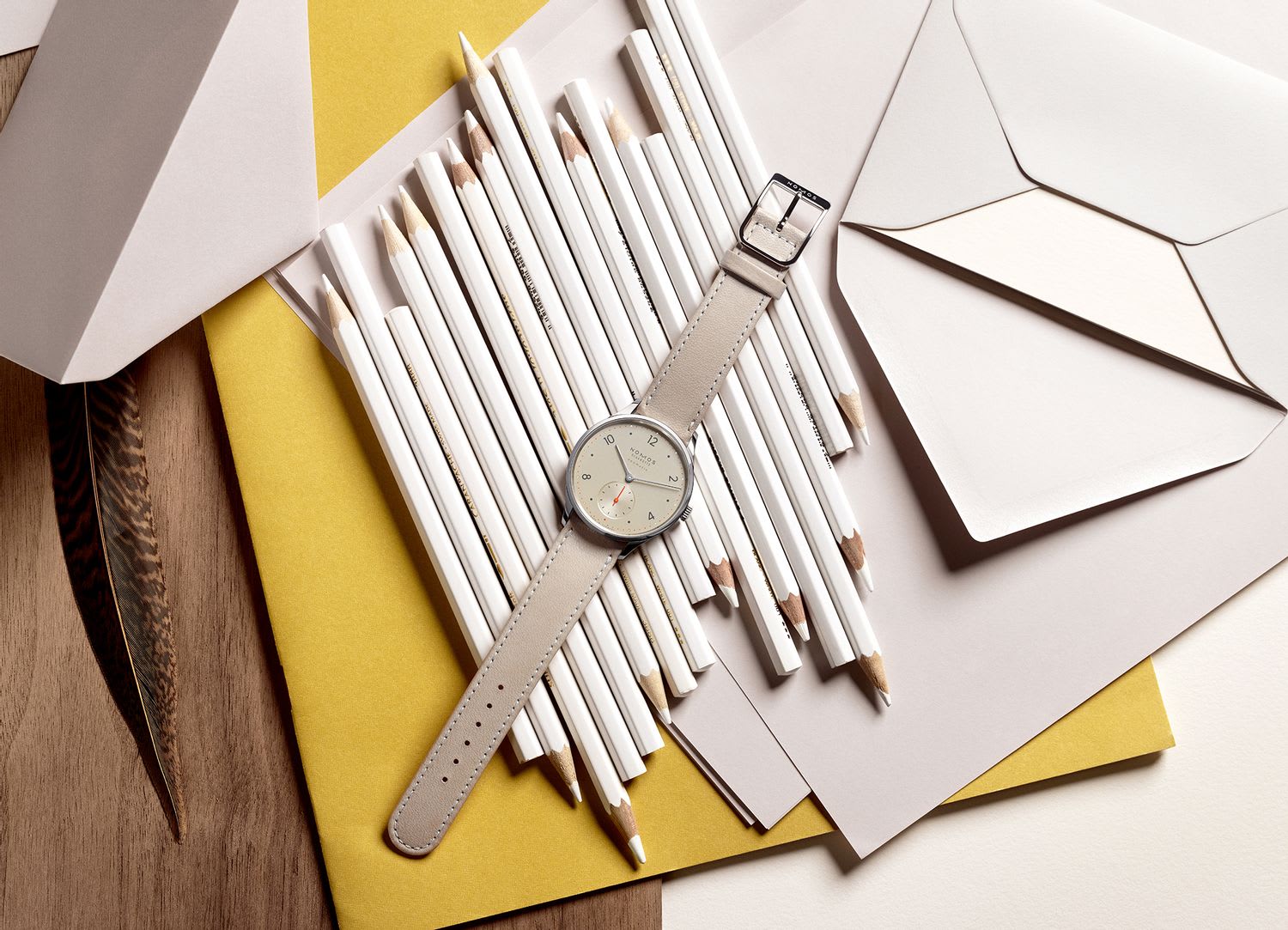 Minimatik champagne from NOMOS Glashütte, ref. 1204.
Minimatik: Serious mechanics made fun
The design of Minimatik is archetypal – and yet this watch model is more elegant and thinner than any vintage timepiece. It was the first to feature NOMOS' groundbreaking automatic caliber DUW 3001; an innovation also known as 'neomatik' and renowned for both its high precision and remarkably thinness. The result is Minimatik, with wonderful proportions and a fresh take on classic watchmaking.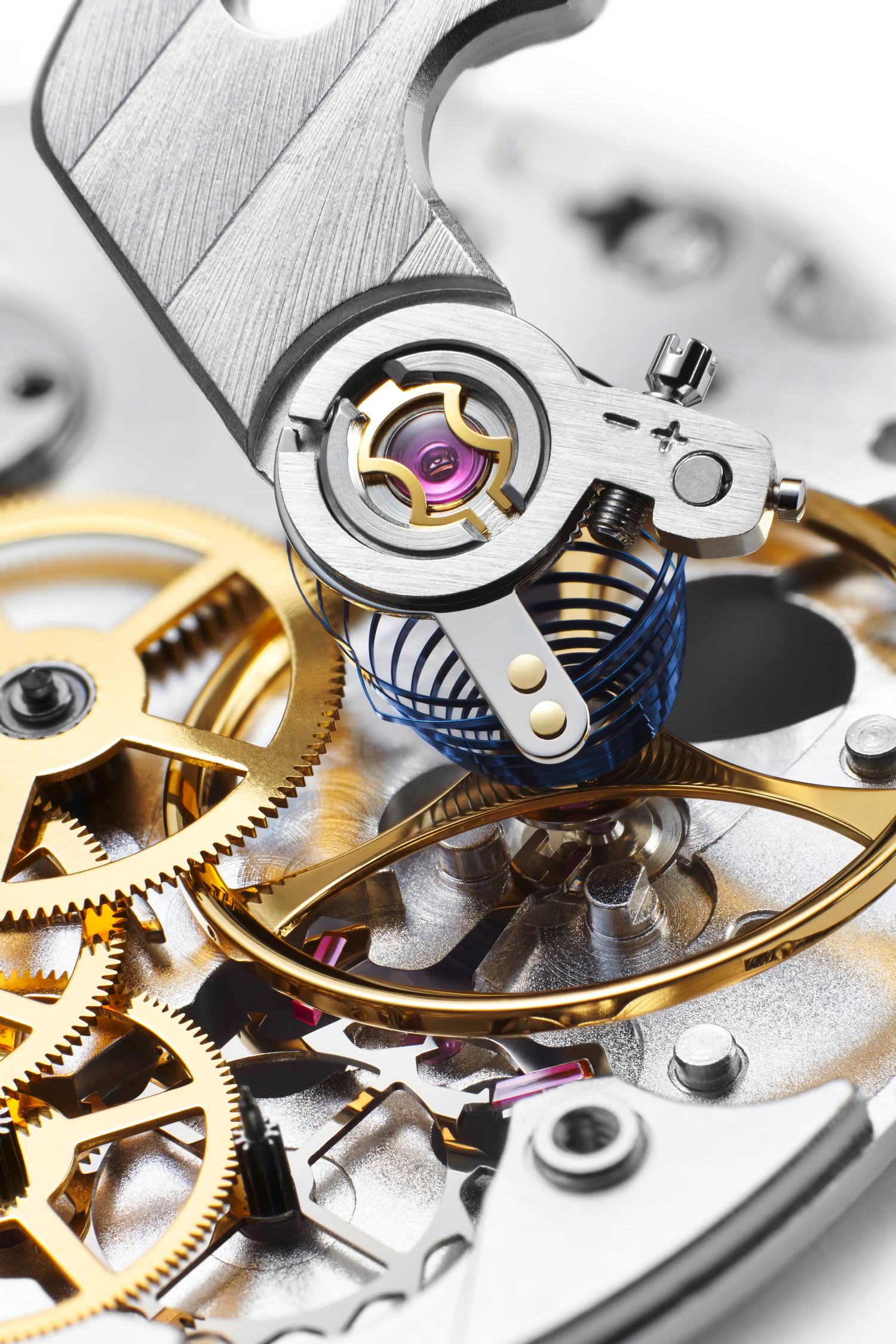 NOMOS swing-system - our in-house built escapement that sent shockwaves through the industry.
The NOMOS movements
NOMOS Glashütte produces all eleven of its calibers in-house in Glashütte. The finest mechanical watches have been crafted in this small town for over 170 years, and its designation of origin is strictly protected. The name of "Glashütte" can only be used on watches that have at least 50 percent of their calibers' value produced locally. At NOMOS Glashütte, up to 95 percent of the calibers' value is created in-house – giving the watchmaking company complete quality control. Its proprietary escapement, the NOMOS swing system, was another significant step towards independence for the brand.

In 2018, NOMOS Glashütte presented its neomatik date caliber (DUW 6101). This is its eleventh proprietary movement, and it features a cutting-edge date mechanism that allows the wearer to set the date forwards or backwards with only a half-turn of the crown. As the date ring is wrapped around the outside of the caliber within, DUW 6101 is perfect for larger watches and date displays right at the edge of the dial. At just 3.6 millimeters in height, this neomatik date caliber is also incredibly slender for an automatic. DUW stands for "NOMOS Glashütte Deutsche Uhrenwerke" – which underlines the company's credentials as a caliber producer. A mechanical movement with DUW in its name has been produced using traditional craftmanship and with great care in Glashütte, Germany.
How NOMOS makes watches in Glashütte
NOMOS Glashütte, founded by Roland Schwertner in 1990, has grown to become Germany's largest producer of mechanical watches. Even though most production processes rely on handcraft! Today around 300 people work for NOMOS Glashütte – with the majority located in the traditional watchmaking town of Glashütte, renowned for its high-quality mechanical timepieces. A small number of NOMOS employees are also based in Berlin and New York.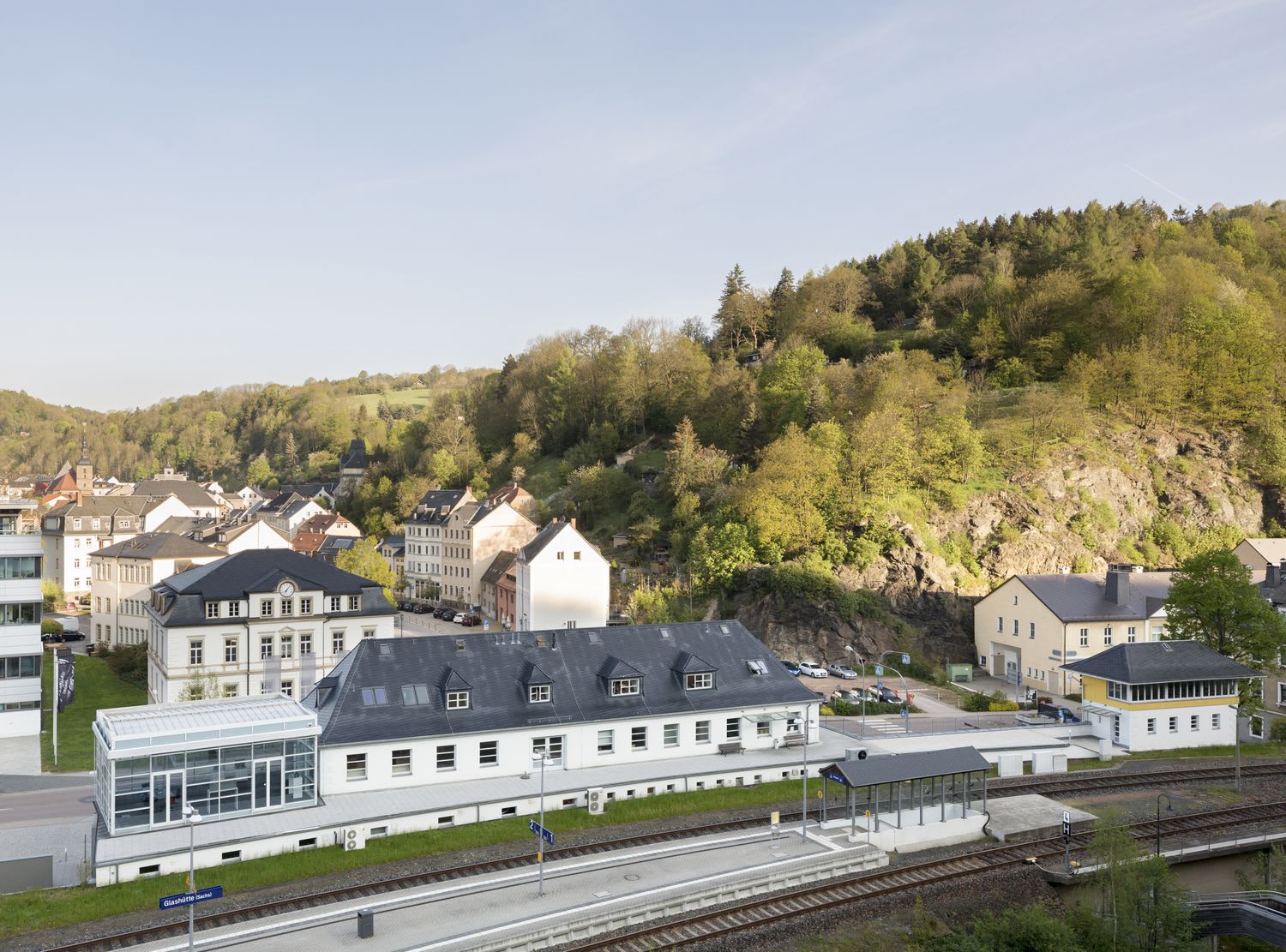 NOMOS Glashütte - where NOMOS watches come from.