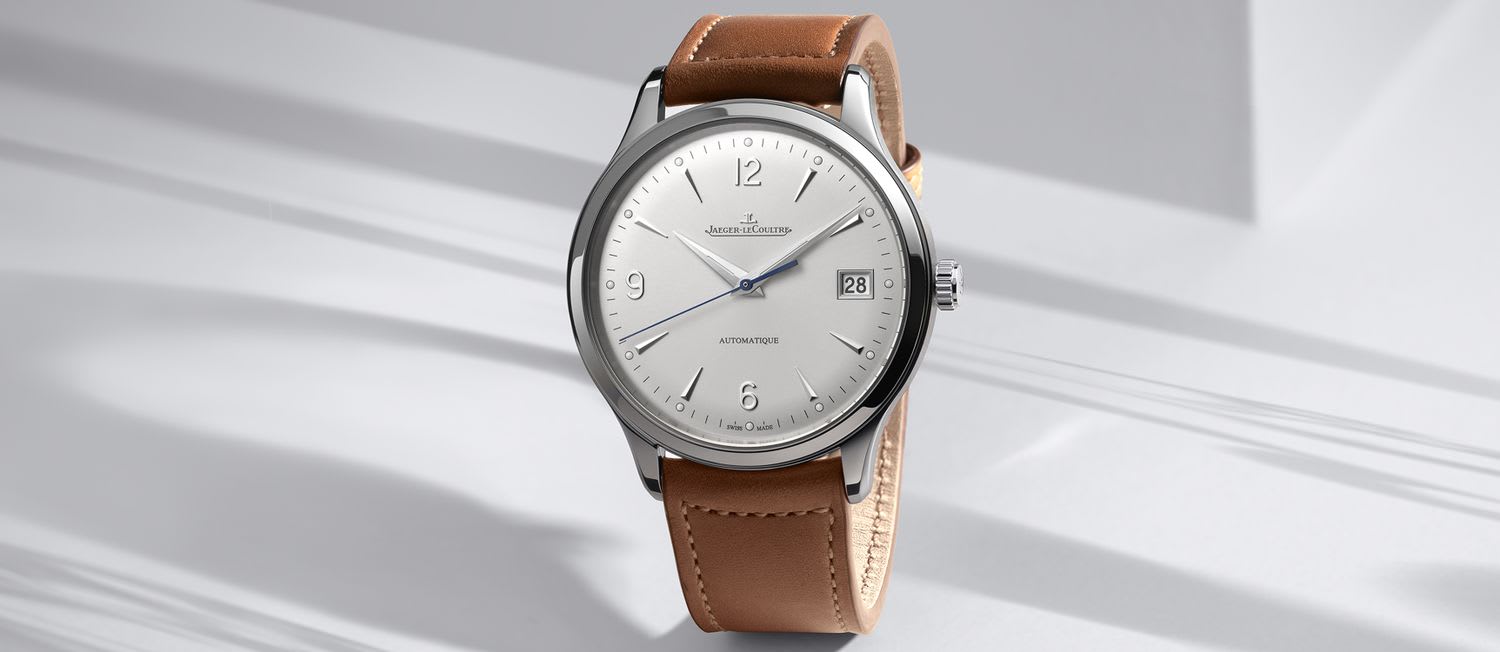 Founded in 1833 by Antoine LeCoultre, Jaeger-LeCoultre has built a strong legacy in the world of watchmaking for its ability to continually produce beautiful pieces. The artisans of the Maison have been esteemed for developing collections that are iconic in the industry: Reverso, Master, Rendez-Vous and Atmos. This history drives the ongoing generations of the brand to continually strive for excellence, leading to new innovative models like the Hybrid Mechanica and Hybris Artistica. These collections are a reflection of the artistic passion of the Maison's watchmakers, some of them coming from a long lineage of artisans.
Youtube videos are deactivate, please enable cookies to use youtube.
Jaeger-LeCoultre's Care Programme
The principle of innovation has always been at the heart of Jaeger-LeCoultre's ethos and this unique Care Programme service offering reflects the changing needs of today's consumer, and the Maison's passion for the exceptional.

The Care Programme is a available in 12 languages and includes an 8 year warranty, in store benefits such as added value maintenance services and engravings, and online advantages in the form of dedicated information and advice provided by Jaeger-LeCoultre craftsmen in addition to pre-configured digital tools for personalisation and care.
Jaeger-LeCoultre Collections
Discover Here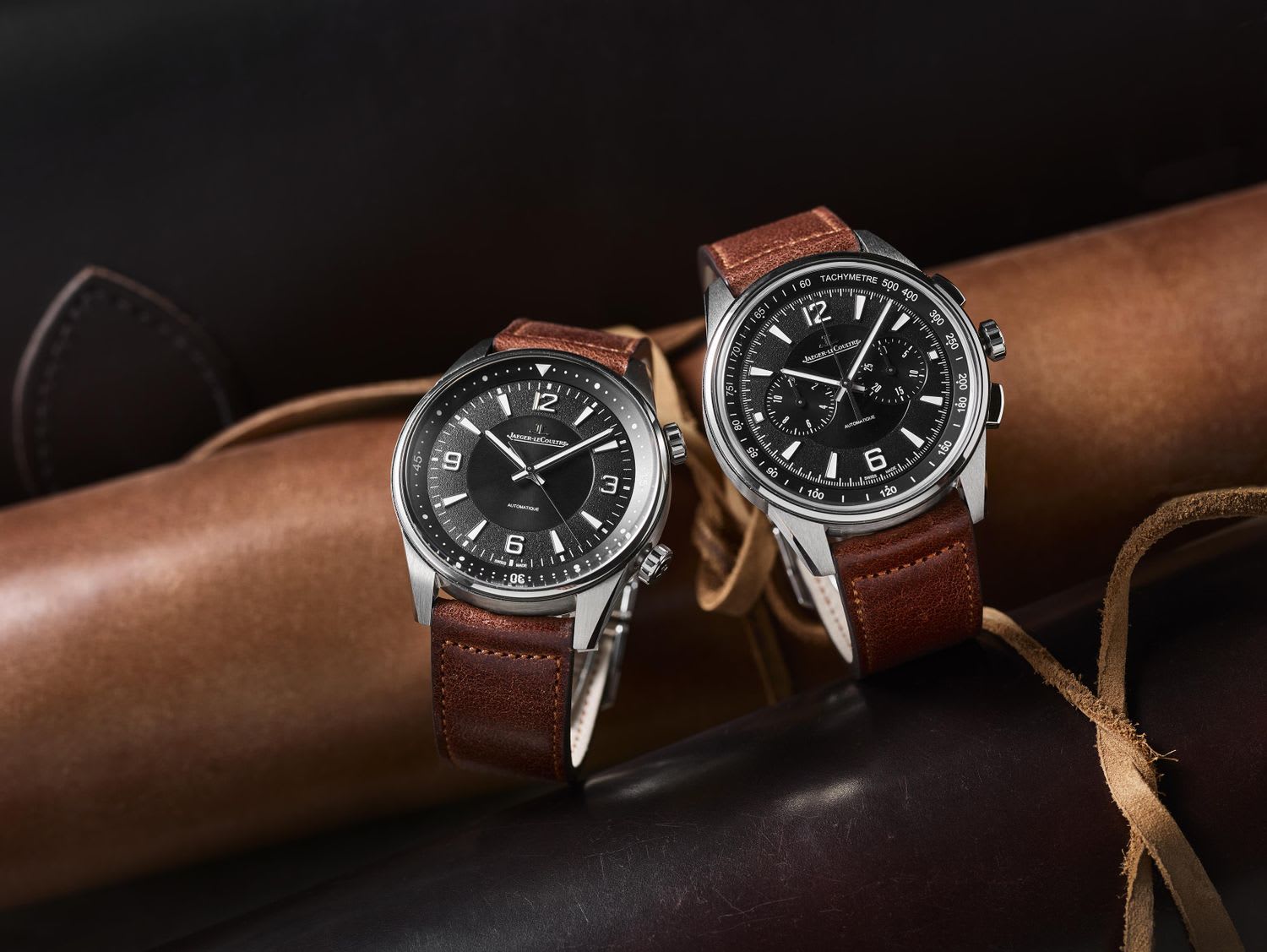 Left: Automatic Jaeger-LeCoultre Polaris 41 mm, steel, calf strap, with folding clasp, automatic Cal. 898, sapphire-crystal 10 atm. Ref Q9008471.; Right: Chronograph Jaeger-LeCoultre Polaris 42mm, steel, calf strap, with folding clasp, automatic Cal. 751, sapphire-crystal, 10 atm. Ref.:9028471.
Polaris Collection
Inspired by Jaeger-LeCoultre's legendary 1968 Memovix Polaris, the Polaris collection embodies the distinctive spirit of elegance within the brand. This collection by the Grande Maison exudes sporty characteristics, featuring a unique case and a sunray brushed, grained and opaline finished dial, ideal for the modern man and his travels.
Master Ultra Thin Date
The Bucherer BLUE Jaeger-LeCoultre Master Ultra Thin Date watches celebrate the strong long-standing partnership between the two brands over the past five years. Slim and sophisticated, these watches demonstrate the craftsmanship of generations of watchmakers from Le Sentier, Switzerland and present the horological ideology of simplifying functions to the crucial essentials. These Master Ultra Thin Dates from Bucherer BLUE are ideal for men who appreciate modest elegance without sacrificing world-class precision and quality.
Throughout the Grande Maison's history, Jaeger-LeCoultre has continually developed stunning timepieces and exceptional innovations, including producing the world's smallest mechanical movement in 1929.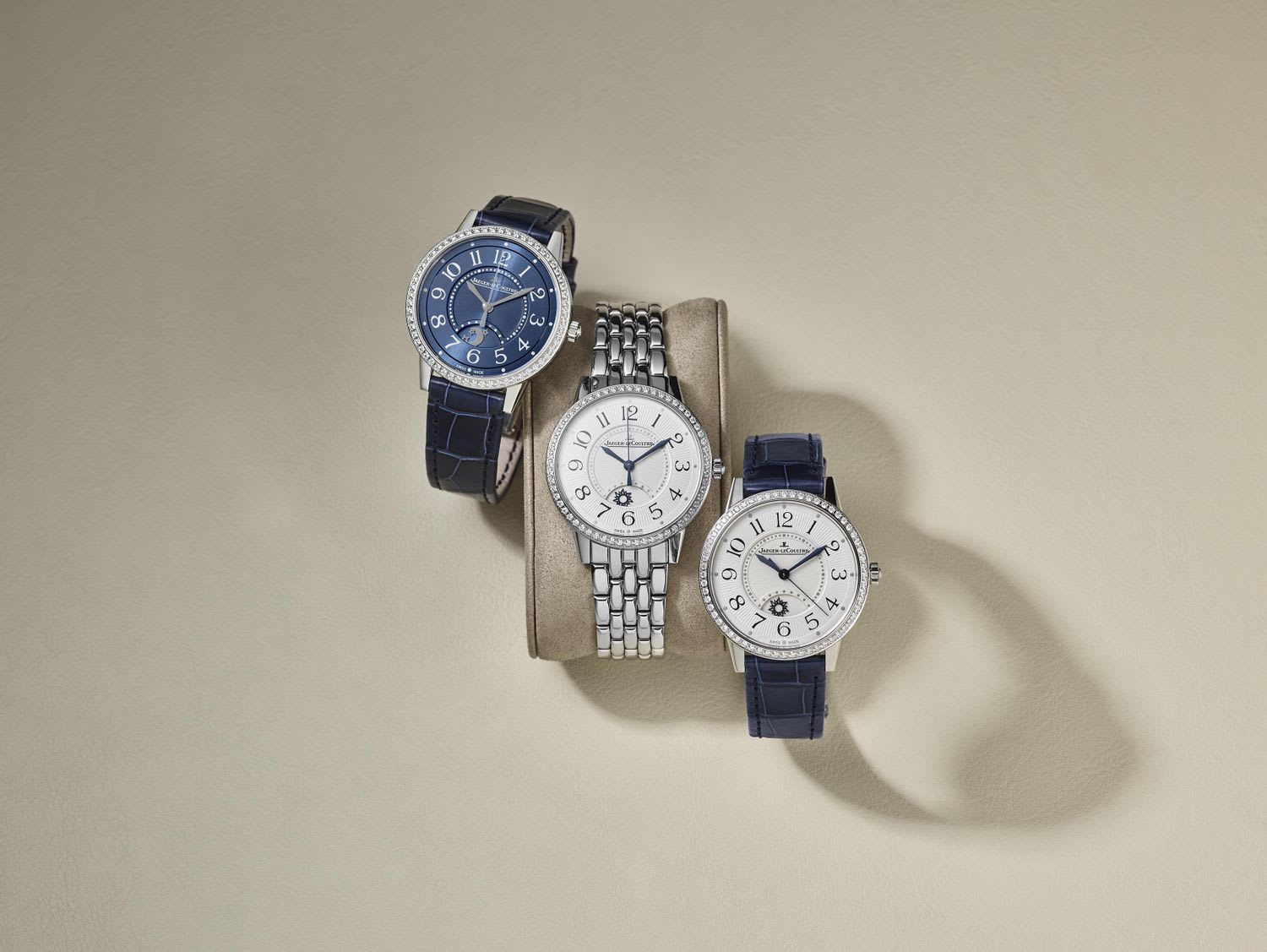 The Rendez-Vous collection doesn't give up all of its secrets upon first glance. There's an automatic calibre in the interior of its case... and a large place left to the imagination. From left to right; Q3448480, Q3448130, Q3408530
Rendez-Vous Collection
Divine from every angle, the Rendez-Vous collection portrays the graceful union between design and mechanics. A close look at the models will uncover its plethora of treasures including its elegant engraving, the sparkle of its stones and refined finishing touches. These watches are a homage to women's wrists, aiming to adorn them beautifully whether for day or night. Always at the forefront of trends, Jaeger-LeCoultre was one of the first watchmaking brands to produce elegant ladies' timepieces, decorated with the finest diamonds and with remarkably small calibres.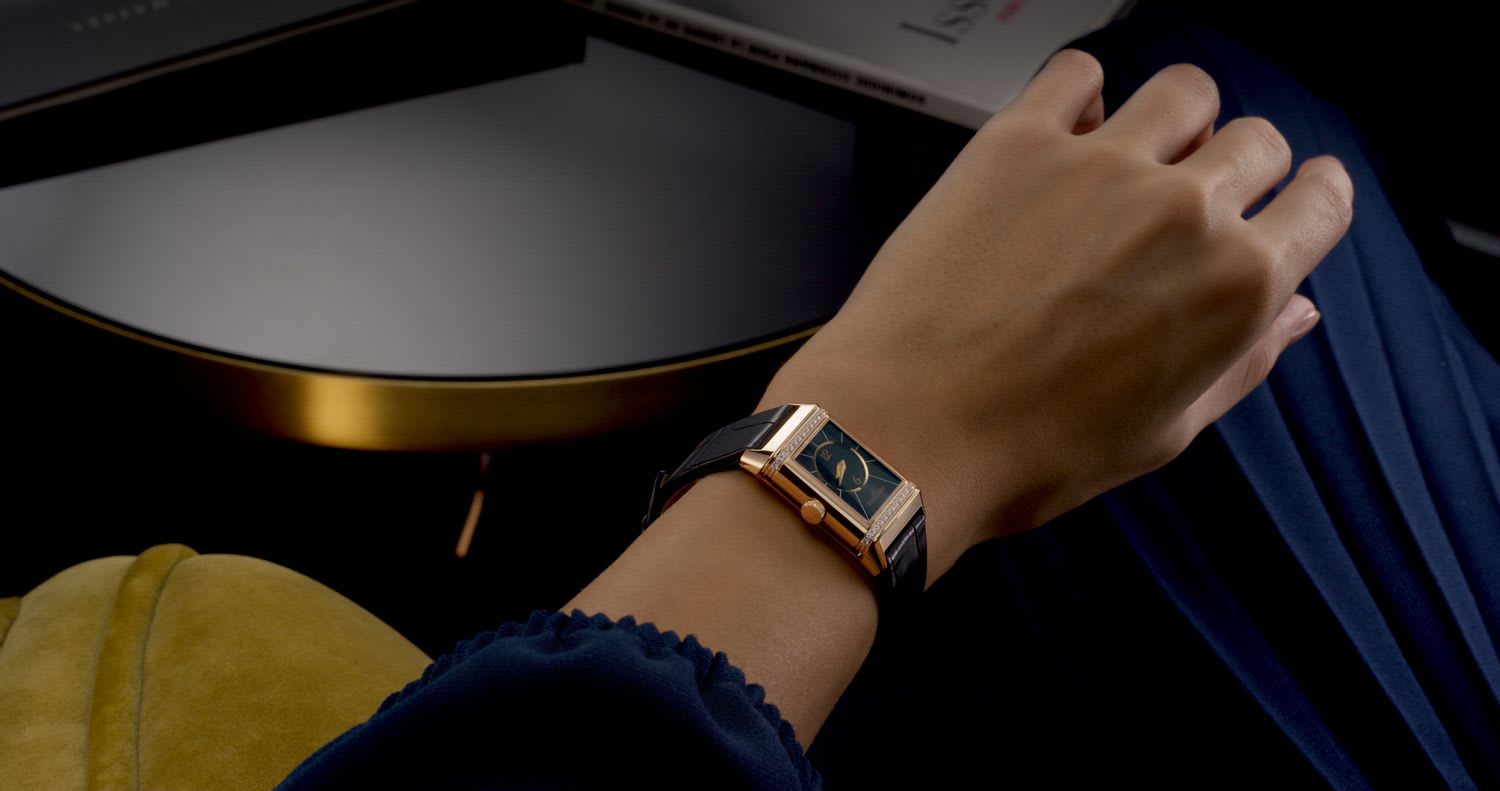 Wristwatch Jaeger-LeCoultre, Reverso Classic, small, steel, Kroko strap, with folding clasp, silver dial with arabic. Hand winding movement. Cal. 657, 3 atm, Ref.:Q2662430.
Reverso Collection
Jaeger-LeCoultre's iconic Reverso collection delivers two faces in one elegant timepiece. Powered by the same movement, the Reverso can turn to unveil another dial, offering an entirely new look to the wearer. Such is the case for the Reverso Classic Small Duetto pink gold watch which shines with its graceful proportions and can be worn from day tonight.
JAEGER-LECOULTRE HERITAGE
Sparked with the passion to produce high-quality mechanical watches, Jaeger-LeCoultre was founded in 1833 by Antoine LeCoultre. Since its inception, the Grande Maison has been one of the only watchmaking brands to develop all of its movements in-house from its beginning.

Jaeger-LeCoultre has accomplished the world's most difficult complications, including developing the thinnest movement in history at just 1.38mm. These ultra-thin movements have been essential successes in making some of their most popular collections such as the Reverso.