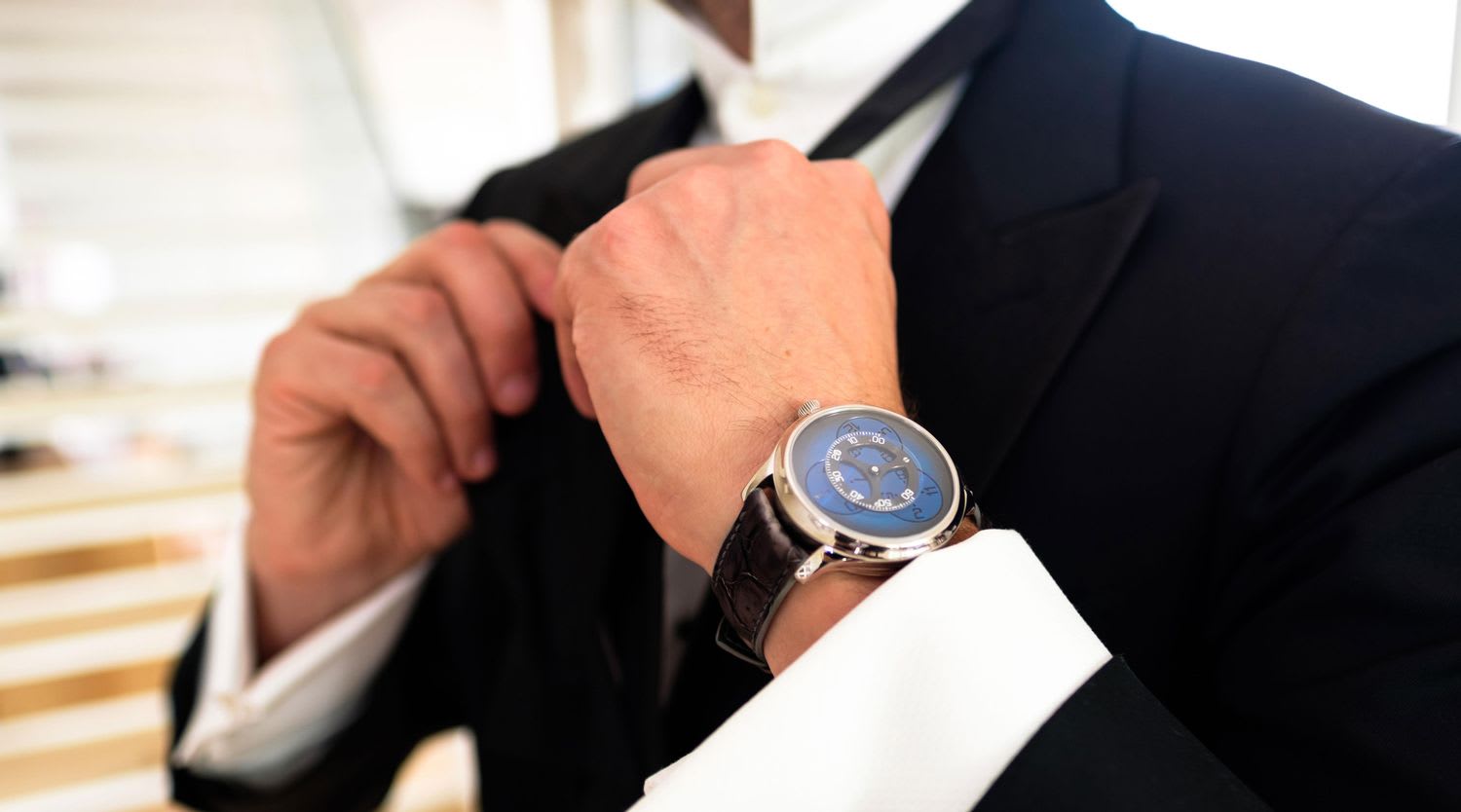 Heinrich Moser founded his eponymous company in Saint Petersburg in 1828. This visionary, the latest in a long line of family watchmakers, started with one ambition: to create exceptional watches by showcasing high-quality craftsmanship and premium components.
Youtube videos are deactivate, please enable cookies to use youtube.
Bucherer BLUE
H. Moser & Cie.
H. Moser & Cie. and Bucherer share values, such as independent Swiss, family-run businesses and entrepreneurs. To strengthen this relationship, the Swiss manufacturer created an exclusive Venturer Small Seconds, which Description an astonishing Midnight blue fumé dial, a unique blue balance wheel as well as a blue Straumann® Hairspring.
This blue coloured fume dial is as dark as a midnight blue sky and expresses the symbol of loyalty. In addition, this colour provides an unexpected twist that complements formal, business and casual wear.
Edouard Meylan
, CEO of H. Moser & Cie.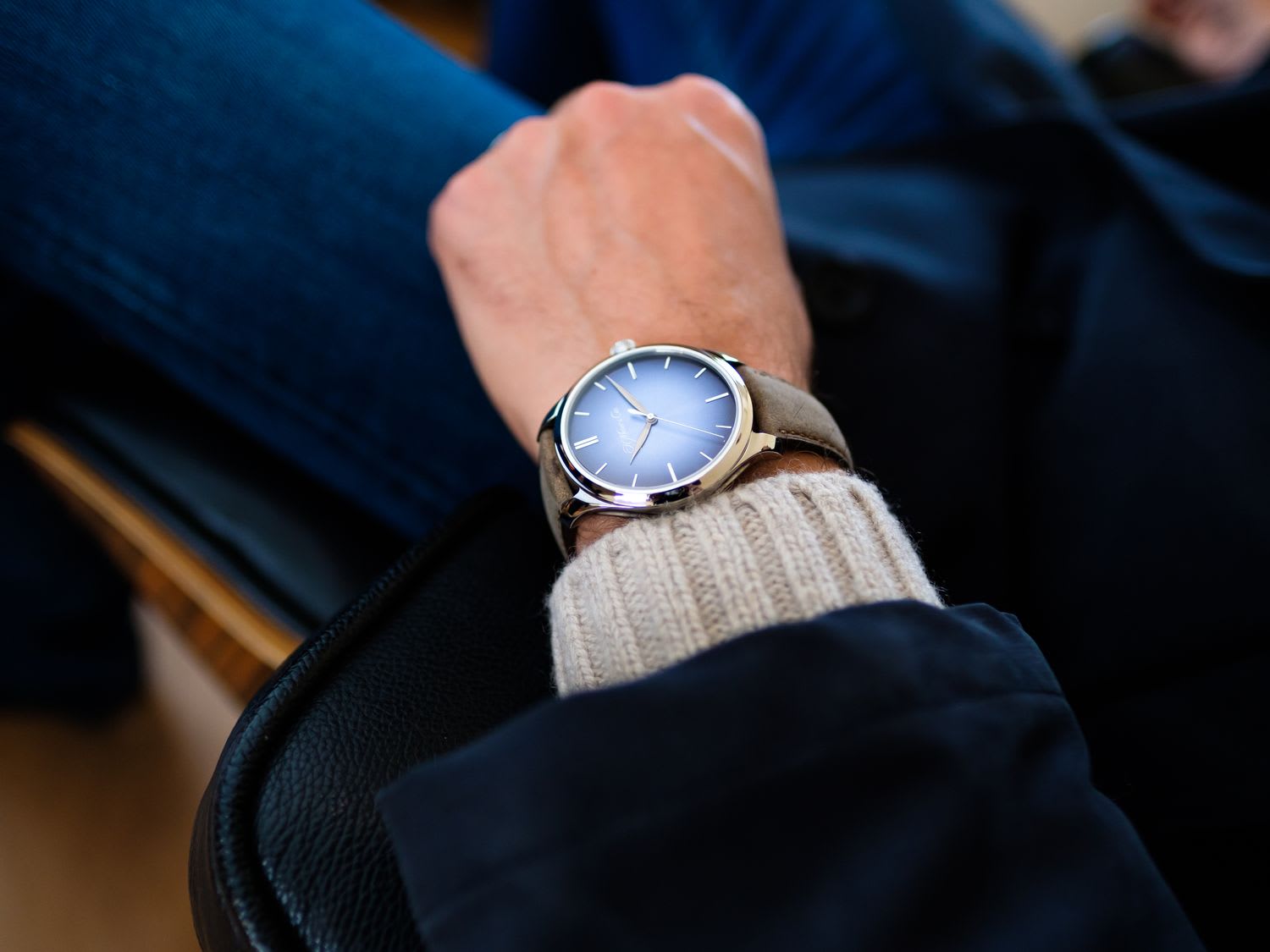 Ref.: 1200-0201.
Endeavour Centre Seconds Automatic
The three-hand watch is one of the staples of watchmaking. Yet, mastering the classics requires expertise of the very highest level, as it is the details that elevate a piece. To be truly exceptional, the aesthetic must reach perfection, achieving a perfect balance. And this is what the Endeavour Centre Seconds Automatic from H. Moser & Cie. offers. A simple watch; pared-down, yet far from being simply a watch.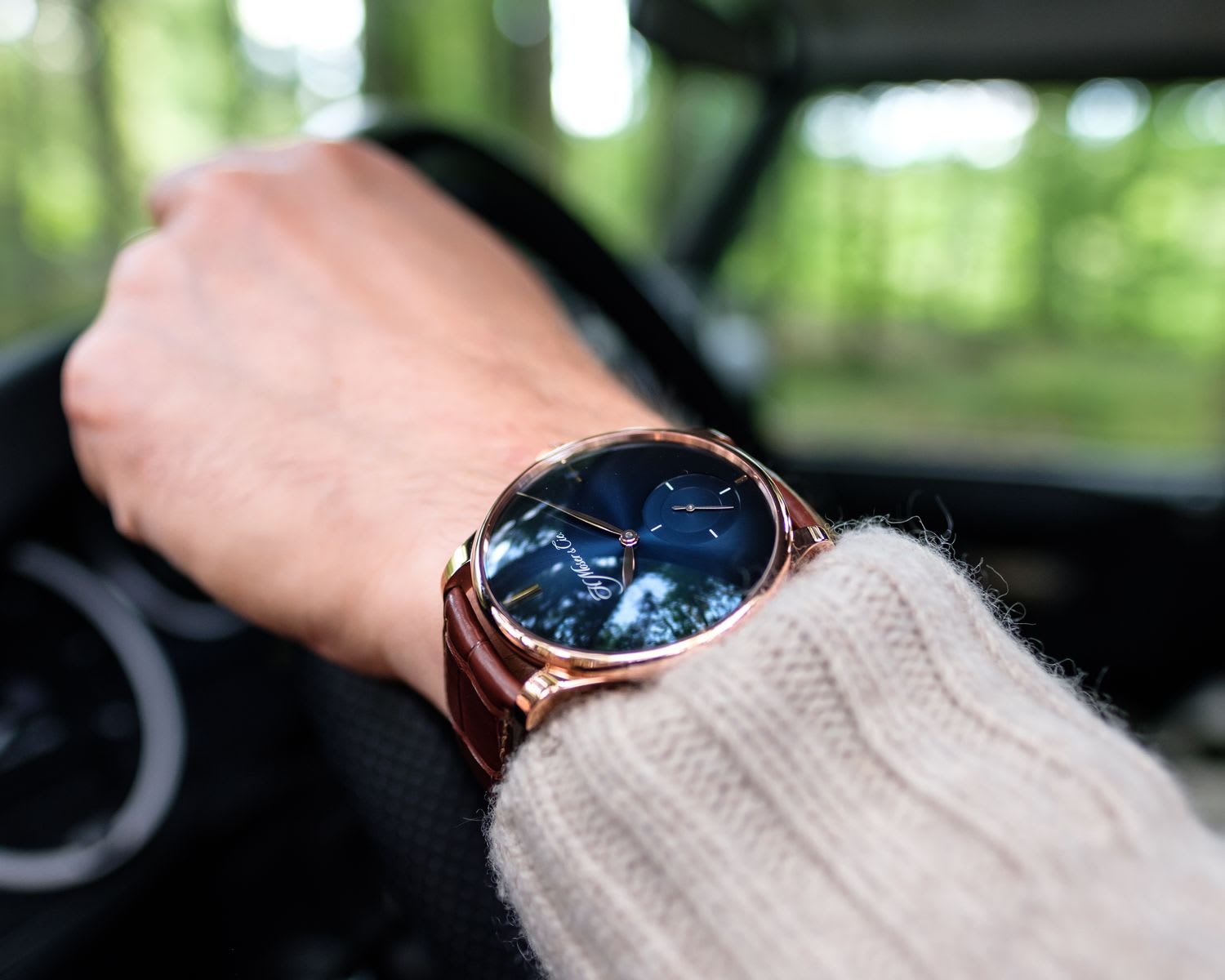 Red gold made simple: the Venturer Small Seconds
For the first time, the warm and smooth tones of 5N red gold feature on the 43 mm case in the Venturer XL collection. Elegantly displaying the largest diameter offered by H. Moser & Cie., the Venturer Small Seconds XL Purity models brilliantly demonstrate the minimalist philosophy celebrated by the Schaffhausen-based Manufacture. The midnight-blue fumé dials feature only the logo together with the five main indices, including double indices at 12 o'clock. Once again, these creations, with their distinctive character, have proven that authenticity can provide a power and dynamism which is rarely achieved.
WHAT MAKES H. MOSER & Cie. WATCHES VERY RARE
Well, it is a combination of three things. First, they are an independent, Swiss, family-run business – this is nothing new as H. Moser & Cie. has a long history of entrepreneurialism. Second, all of their movements are manufactured in-house and every watch is built and finished by hand. And third, they make ingenious products. H. Moser & Cie. watches house unique features and complications that are simple and functional. So, when you acquire an H. Moser & Cie., you can rest assured that you own something not only truly exceptional but also very rare.