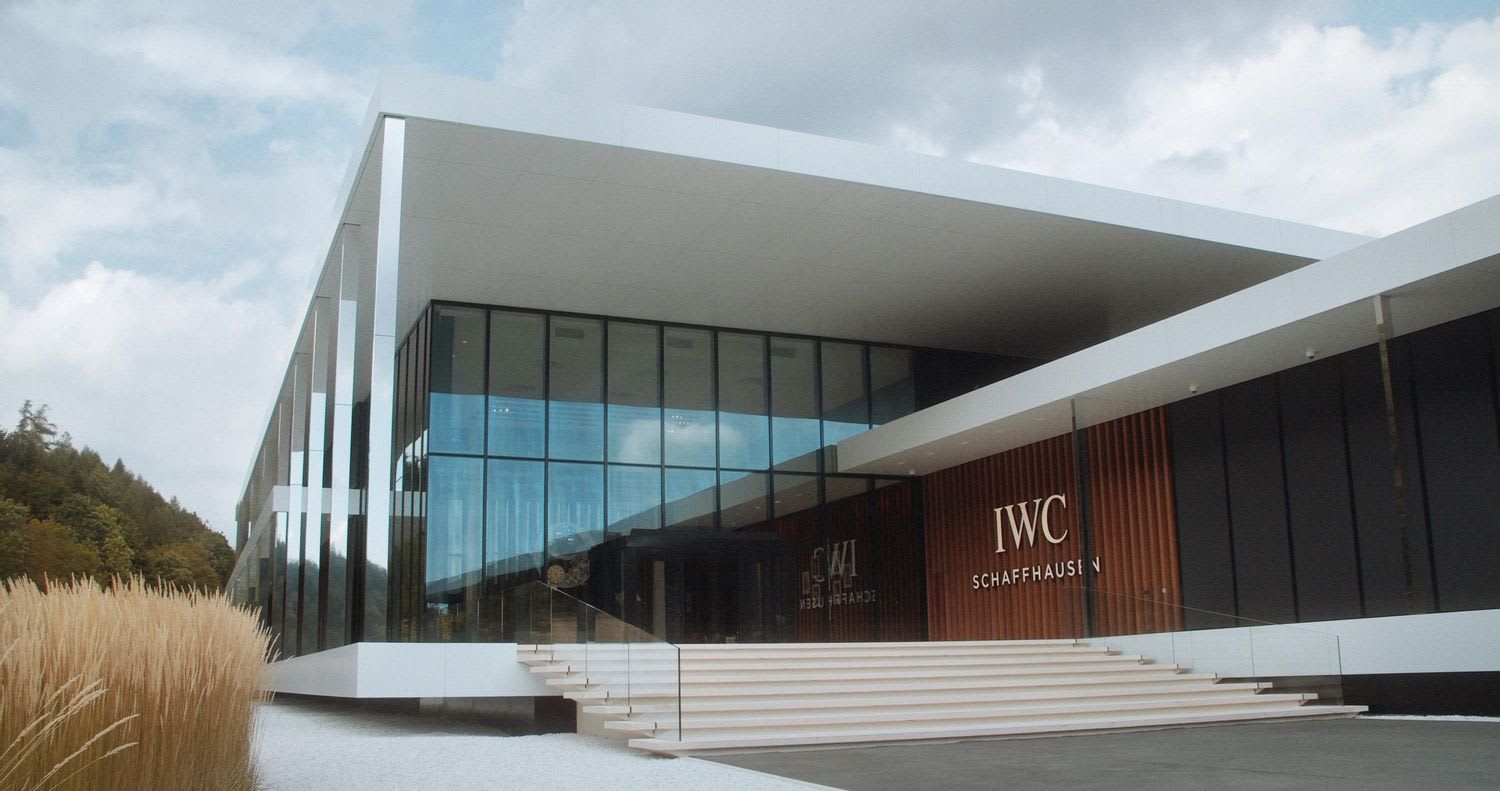 The art of design
Technology meets craftsmanship
Innovation through passion. Bucherer meets up with IWC Schaffhausen's Creative Director, Christian Knoop. Developing legendary designs is a core focus at IWC, whether it's for the Portofino, the Portugieser or their famous Pilot's Watches. Discover IWC's exceptional watch collections at Bucherer. A discussion about the brand values of watch collections, tradition and new technology.
Flying through time
The all-new IWC Pilot's Watches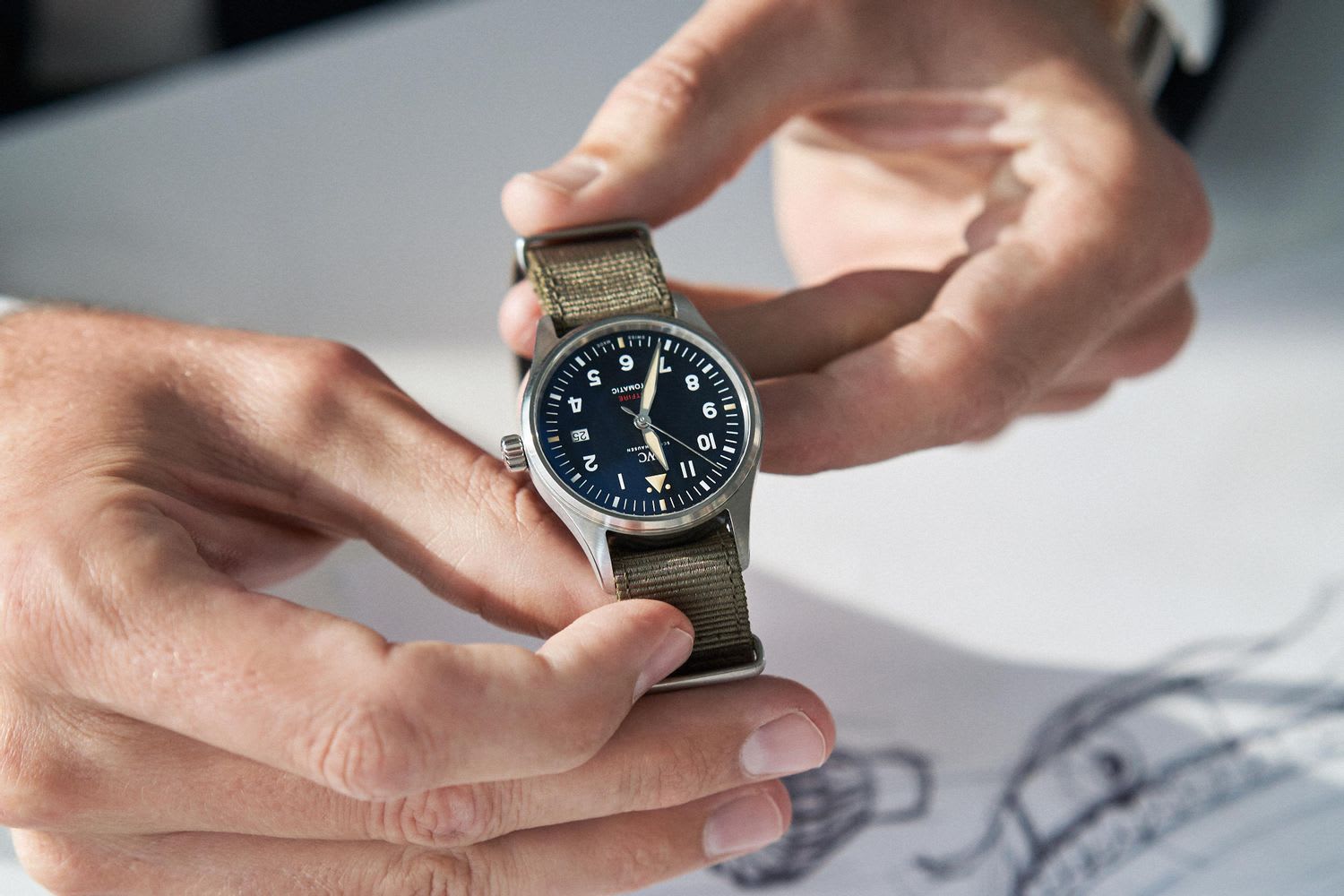 Precise timepieces featuring outstanding technology
The IWC Pilot's Watches are renowned the world over; traditional pilot's watches are modelled on the cockpit-like look of their design. From the large and striking conical crown to the cockpit-instrument look, these watches hark back to the pioneering days of aviation, when pilots had to brave the elements in unheated planes. The black dials of cockpit instruments with their contrasting, luminescent displays define the cockpit design of classic pilot's watches to this day. 
The matt-black dial is reduced to the bare essentials and characterised by striking luminescent hands and large luminescent indices. Another hallmark is the triangular index at 12 o'clock. 
The design is based on previous IWC watch icons and their distinctive features.
Timelessly elegant design
IWC presents the new Portofino 34 collection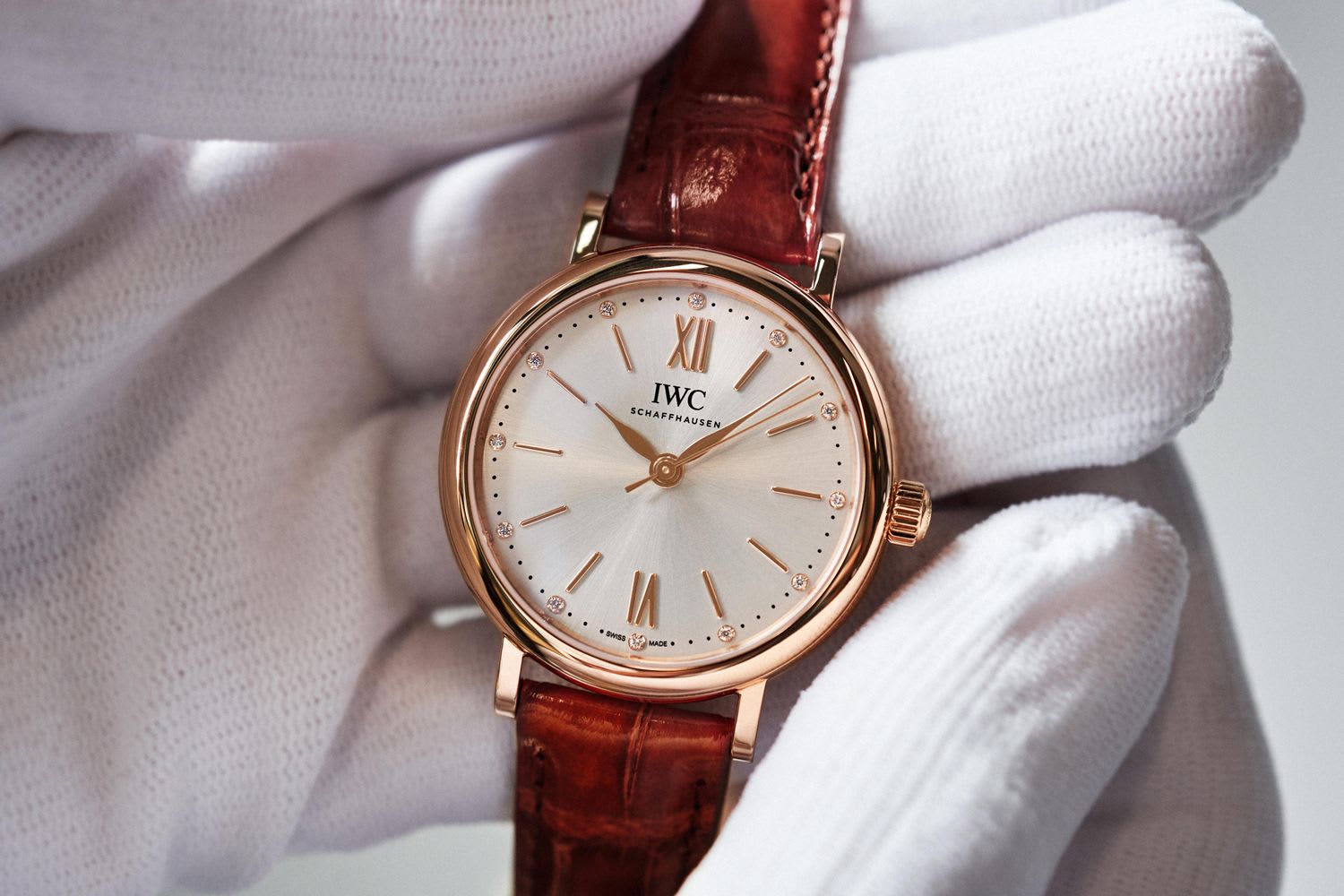 Minimalistic pocket-watch design
buFor over three decades, the classically elegant Portofino collection has captured the laid-back lifestyle of the Mediterranean and the very essence of understatement and good taste.

With its reduced diameter of 34 millimetres, the feminine and elegant Portofino Automatic 34 fits slender wrists perfectly.

The latest addition to this watch collection boasts a puristic design: the uncluttered dial with Roman numerals is complemented by slim leaf-shaped hands.

A stylish 
burgundy 
leather strap completes the elegant look to perfection.
Behind the scenes
Bucherer conducts an exclusive interview with IWC's Creative Director, Christian Knoop
A reinterpretation of classic watch icons
Bucherer speaks to IWC Schaffhausen's Creative Director, Christian Knoop, about the DNA of the watch collections, new technology and the fine art of storytelling.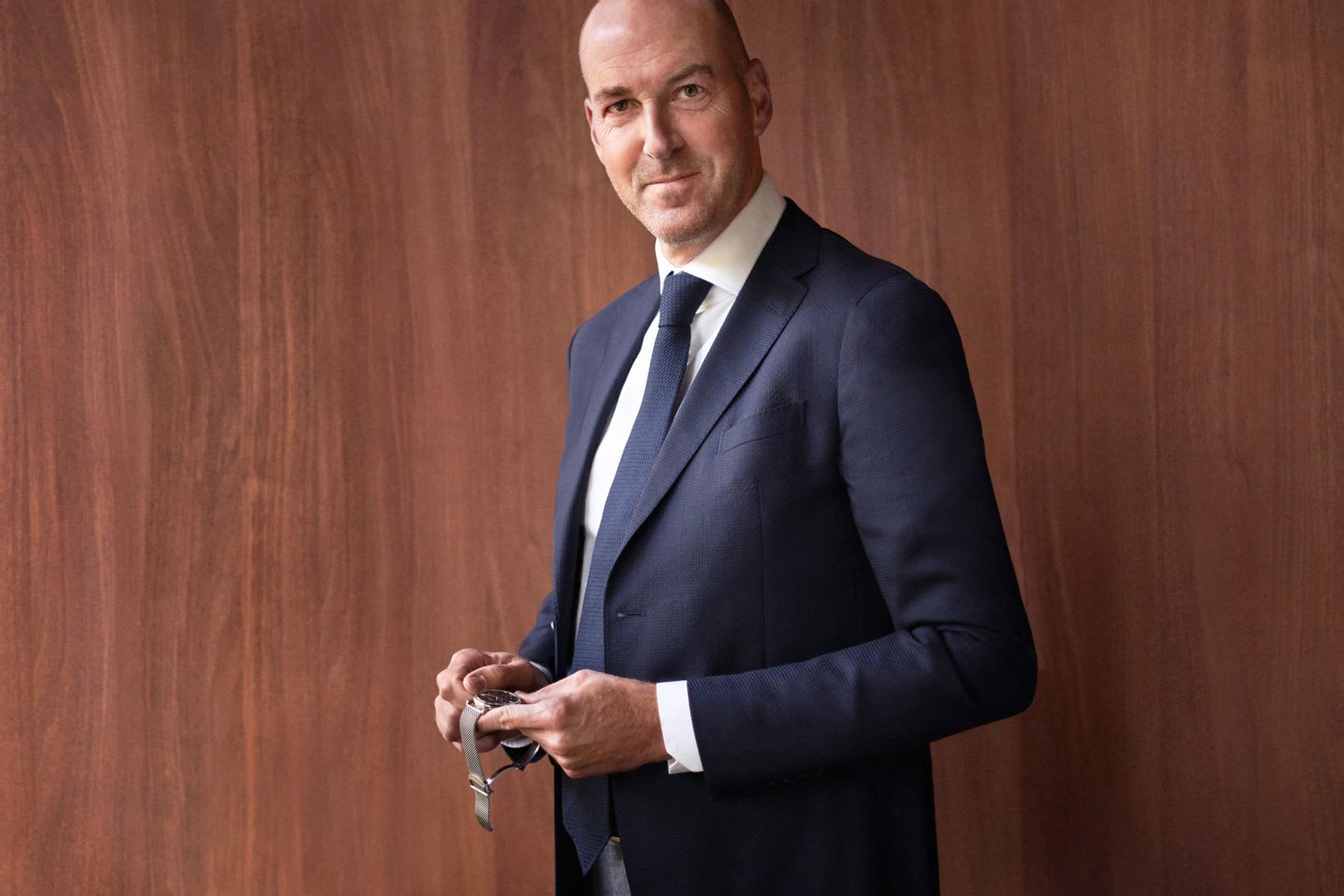 BUCHERER: "What do you think makes a successful and inspiring watch design?"
CHRISTIAN KNOOP: "For me, a watch design needs to have relevance, so it fits with a brand and has practical functionality. A haphazard design would be most unpleasant. A good design, on the other hand, always tells a story; it provides context or background information about the watch and to some extent also adds a historical component with established design features."
BUCHERER: "How do you create a design that combines tradition while also looking to the future?"
CHRISTIAN KNOOP: "That's the biggest challenge, especially when you're working for a brand that's 150 years old like ours. As a designer, creating each new watch and each new collection is a delicate matter of striking a balance between past and future. Each new design respects the history and DNA of the brand and its design codes, and then adds something innovative. This can be different for each product and product range: a new case material, a new movement or a combination of materials that's not been used in this way before. We hope these innovations will continue to surprise and delight our customers."
BUCHERER: "Can you give me a specific example where this was particularly successful?"
CHRISTIAN KNOOP: "We relaunched the Pilot's Watch collection, focusing on a Spitfire theme, the legendary British fighter plane. One of the designs in the launch was the Timezoner Spitfire Edition Pilot's Watch "The Longest Flight" – a watch with a 24-hour display where you can move between time zones with a simple touch of the hand. It's a unique, patented function that emphasises IWC's expertise in the fields of functional complications and engineering, as well as our technical expertise in implementing moving bezels and moving case parts with quality and precision."
BUCHERER: "How do you reflect cultural and social changes in watchmaking?"
CHRISTIAN KNOOP: "Mechanical watches are experiencing something of a renaissance; despite the competition from smartwatches, mechanical watches are more popular than ever. IWC is obviously benefiting from this trend and the rediscovery of traditional craftsmanship. In a global and increasingly abstract digital world, many customers appreciate a product that is handmade with attention to detail by a company that has been creating products in the same location for 150 years. We are surprised by how young some of our customers are, particularly from Asia, and how much they love vintage designs."
BUCHERER: "What does that mean for you as the Creative Director? As a watch designer, can you work creatively on vintage designs, or not really?"
CHRISTIAN KNOOP: "The term vintage doesn't necessarily mean that you're creating something that already exists in this form. It's more about identifying style elements in a watch collection that fit with a certain era and convey that aesthetic. For example, the Spitfire theme of the gentleman aviator. It strongly recalls the design aesthetics of the 1930s and 1940s, yet uses surprising new dial colours, straps, colour combinations and materials to reinterpret the theme. Ranges that have been established for years, originally as three-hand watches, with older models generally being hand-wound, now include these larger collections featuring chronographs, double chronographs, moon phases, perpetual calendars and tourbillons."
BUCHERER: "Back to the future. Tell us more about the new manufacturing centre and modern production methods and technologies."
CHRISTIAN KNOOP: "Our new manufacturing centre represents what our brand embodies – a combination of technology and craftsmanship. Exactly what our founder, American Florentine Ariosto Jones, was searching for when he came to Schaffhausen 150 years ago. He combined the much more technical and industrialised American system of watchmaking with Swiss craftsmanship. This combination of technology and craftsmanship is unique at IWC, and visitors to the manufacturing centre can see it for themselves. It is not only one of the largest watch production sites in Switzerland, it was also designed so that visitors can gain a real insight into the different stages of development of an IWC watch."
BUCHERER: "What do you particularly enjoy about your work on special editions, such as for Bucherer BLUE?"
CHRISTIAN KNOOP: "The great thing about special-edition watches is having the opportunity to introduce new design features not normally seen in our standard collection. It's a very enjoyable creative experience and the results are fantastic. Bucherer BLUE has a really fresh, punchy design. It's just right for a special edition. The combination of white and blue and a blue textile strap – the result of our latest collaboration – befits a young product, a contemporary, young interpretation of a traditional Portugieser Chronograph – one of our most iconic designs on the market."
BUCHERER: "Which of the values mentioned here do you share with Bucherer?"
CHRISTIAN KNOOP: "We have been working closely with Bucherer for many years. Bucherer is one of our most important retailers and an excellent partner. Confidence in this partnership enables us to realise exceptional creations."
BUCHERER: "For Bucherer BLUE, you reinterpreted the Portugieser. Which are your favourite design elements in the original collection?"
CHRISTIAN KNOOP: "The Portugieser is one of our oldest collections and dates back to 1939. It was a very special beginning as it was one of the first wristwatches at the time to have a pocket watch movement. These movements were larger, more robust and more accurate and were used for sophisticated watches for a customer in Portugal who wanted to wear the precision of a maritime chronometer on his wrist. This combination of a large movement, a very clear design language and outstanding readability embodies the essence of IWC. Powerful design codes for the case design, hands, dial markings and numerals – these are the Portugieser design codes and thus form the basis for every new IWC Portugieser."
BUCHERER: "There is a unique link between IWC watches and the art of storytelling. Tell us more about the heritage behind the Big Pilot collection."
CHRISTIAN KNOOP: "The Pilot's Watch range is one of our oldest and dates back to 1936. The sons of the owner of IWC, Ernst Jakob Homberger, studied in England and obtained their pilot's licence there. They persuaded their father to design a professional wristwatch for pilots. This very personal story became a success story for IWC. In the following decades, IWC actually went on to manufacture military watches for pilots and then later launched them as luxury watches in the 90s. It's not just stories from history that are important though, some stories are a lot more recent. When two adventurers fly around the world in 2019 in a restored Spitfire, it's not just evidence of the successes of the early years, it reflects on the here and now. Thanks to modern technology, including social media and online tracking, people around the world can now follow this adventure."
BUCHERER: "IWC is known for legendary watches. How do you keep making your new watches better without diluting their DNA?"
CHRISTIAN KNOOP: "A new design is also a question of technology, particularly when it comes to the perpetual calendar. This calendar function was mechanically preprogrammed for hundreds of years. Using modern technology and ceramic components in the automatic wheel, it was possible to constantly improve it. As well as being a technological wonder, there is also a somewhat poetic element to this. You gain a spark of eternity, a complication that has been mechanically programmed to span way more than your whole life and endure, to be passed on to the next generation."