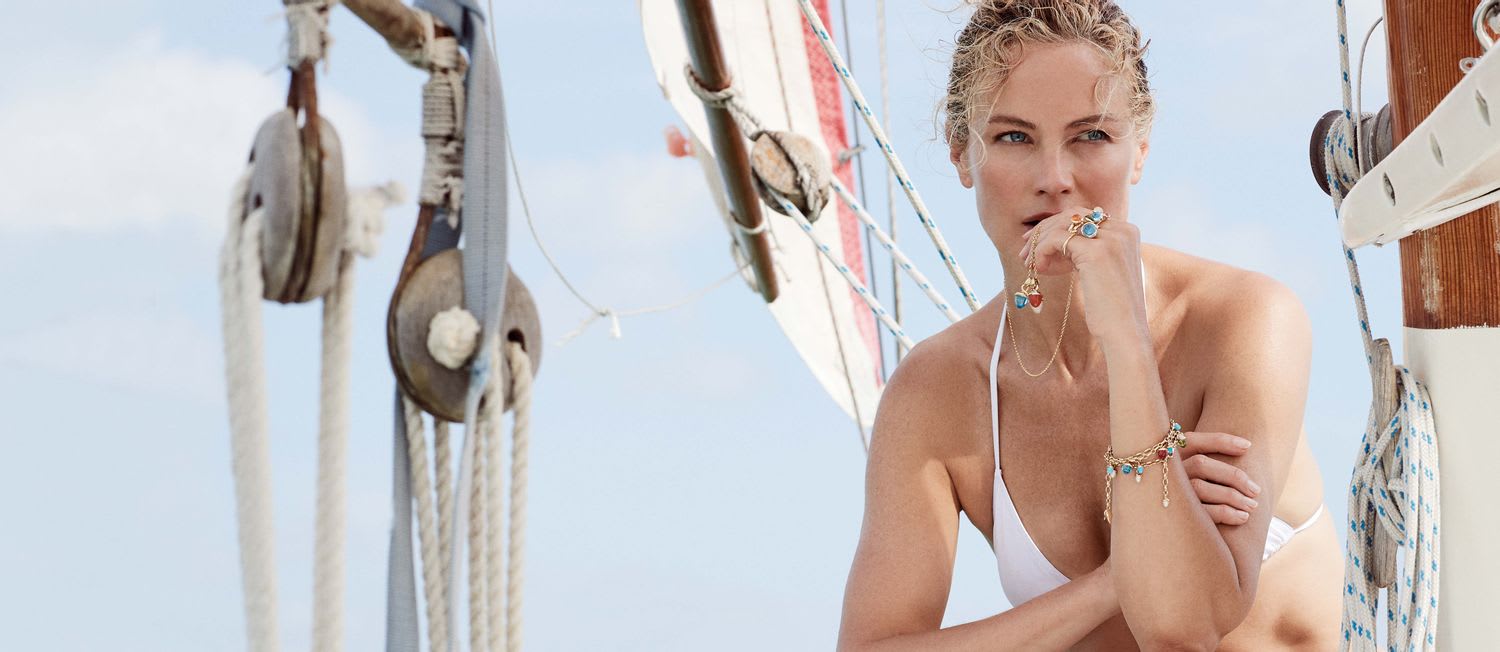 Our passion is to create casual and timeless jewellery that is as individual as the person wearing it. We truly believe that luxury should never be overwhelming or intimidating. Jewellery should be fun, be natural and easy to combine. Our designs are surprising and playful, yet understated, sexy and sophisticated. All collections are matching together and it`s fun to combine the different pieces.
Youtube videos are deactivated, please enable cookies to use youtube.
Carolyn Murphy for TAMARA COMOLLI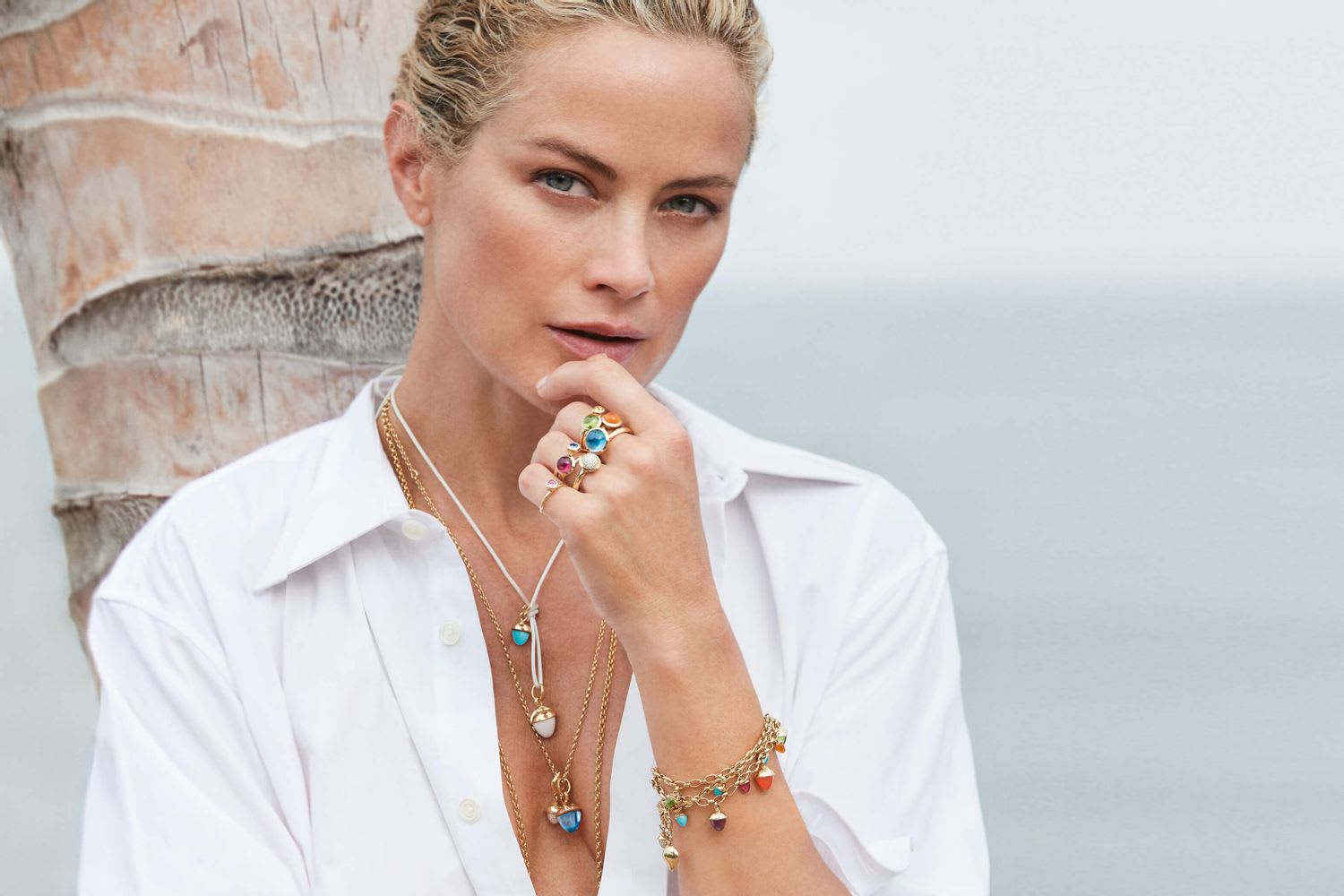 MIKADO
The MIKADO collection is probably the most established collection within the brand TAMARA COMOLLI. It combines many of the classical acorn shaped gemstones designs. The gorgeous MIKADO acorns are available in three different sizes and in all colours of the rainbow.
Beside the MIKADO acorns the collection includes two beautiful bracelets: our MIKADO Charm bracelet, with gentle, dangling gemstones matching our most famous colour stories and our MIKADO FLAMENCO Charm with bigger gemstones in the two colour stories Candy and Cashmere. Highlight within the collection is of course our popular MIKADO FLAMENCO bracelet, consisting of 51 breath-taking gemstones.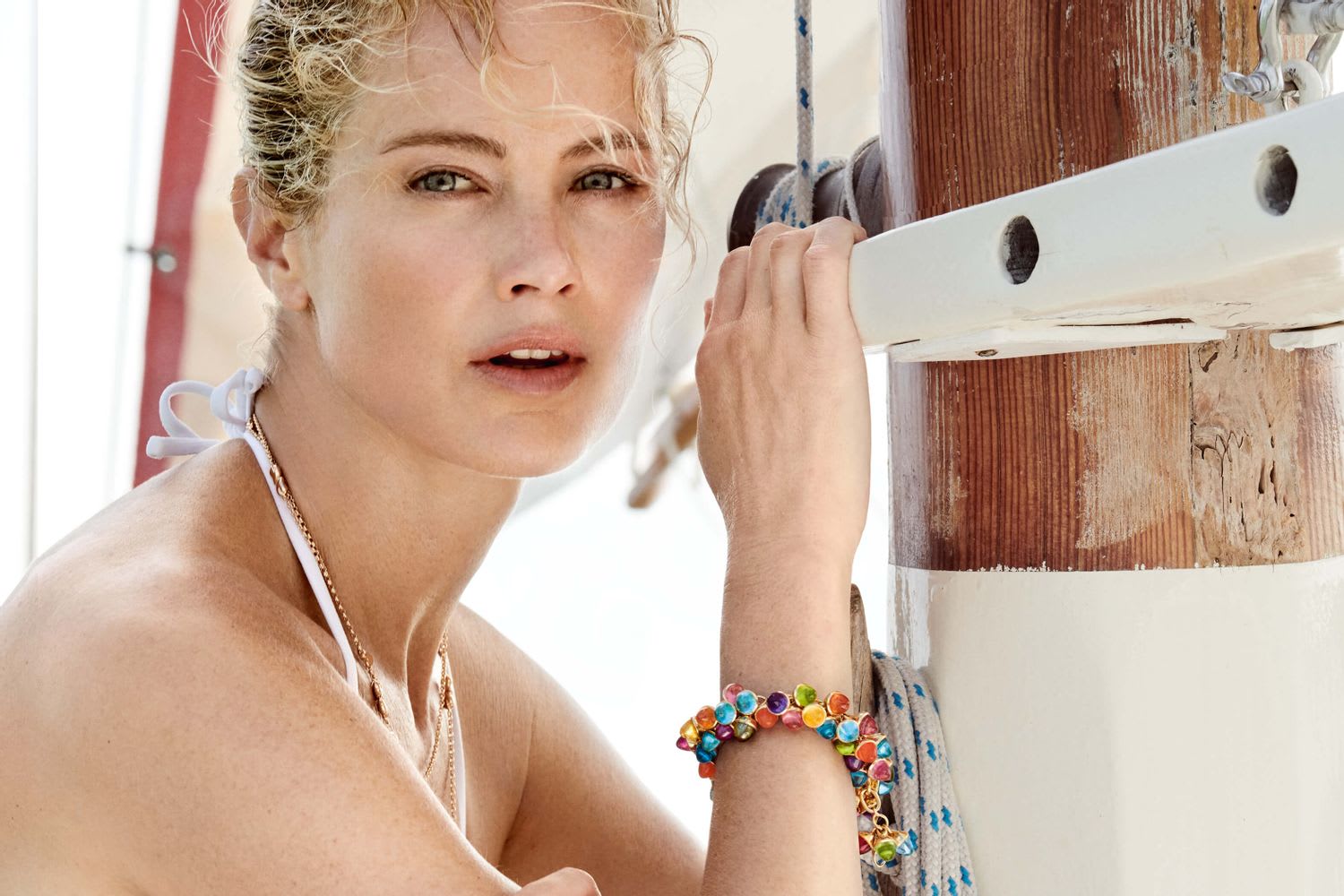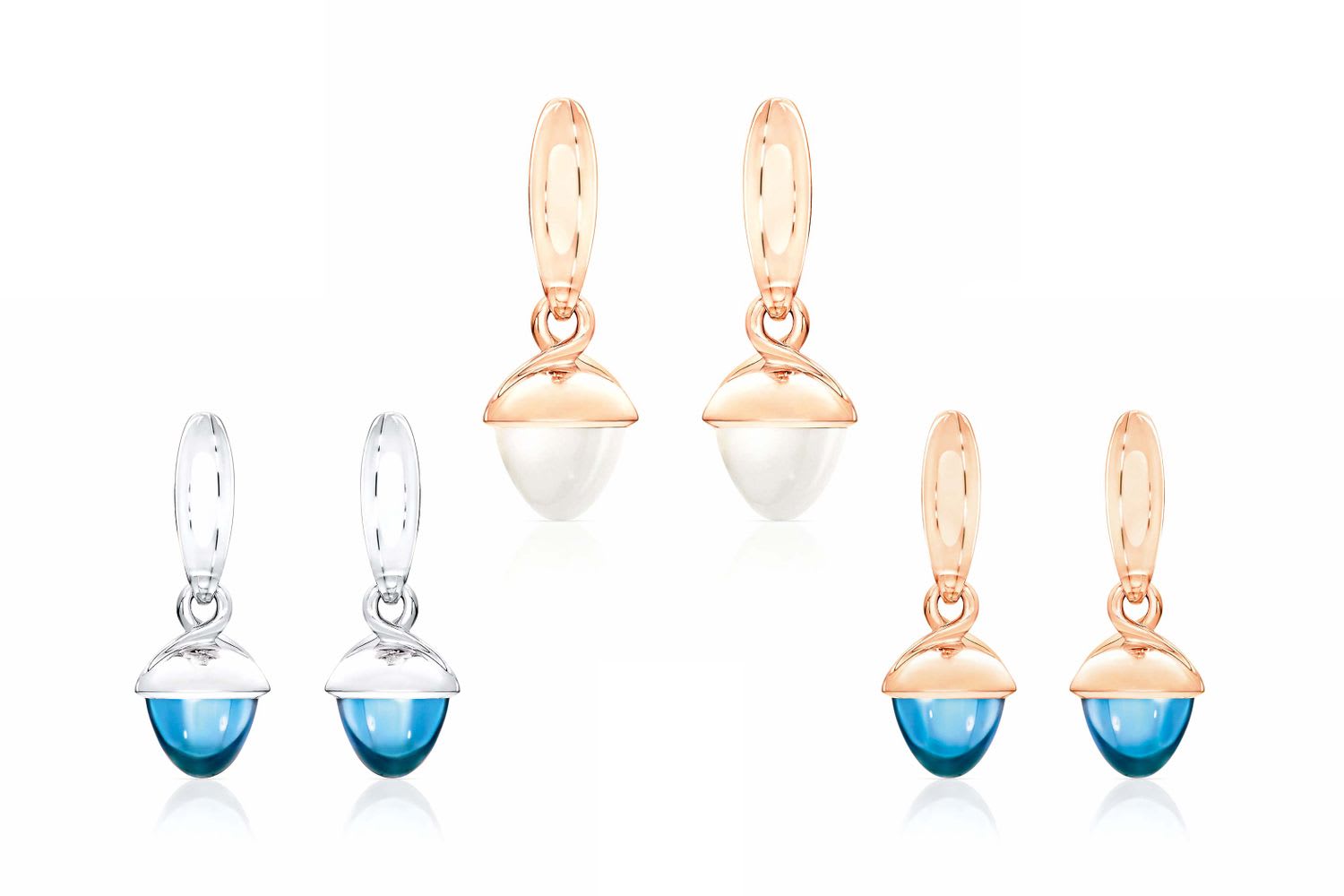 As a new element of the collection we added our colourful and elegant MIKADO earrings. They are available in a large variety of gemstones and match perfectly to every look. 
The castings are made of pure 18K gold. This gives each product a unique seal of quality. The collections are all available in our three gold colours – yellow, white and rosé.
"My designs represent a true passion for nature."
Tamara Comolli
, Founder and Designer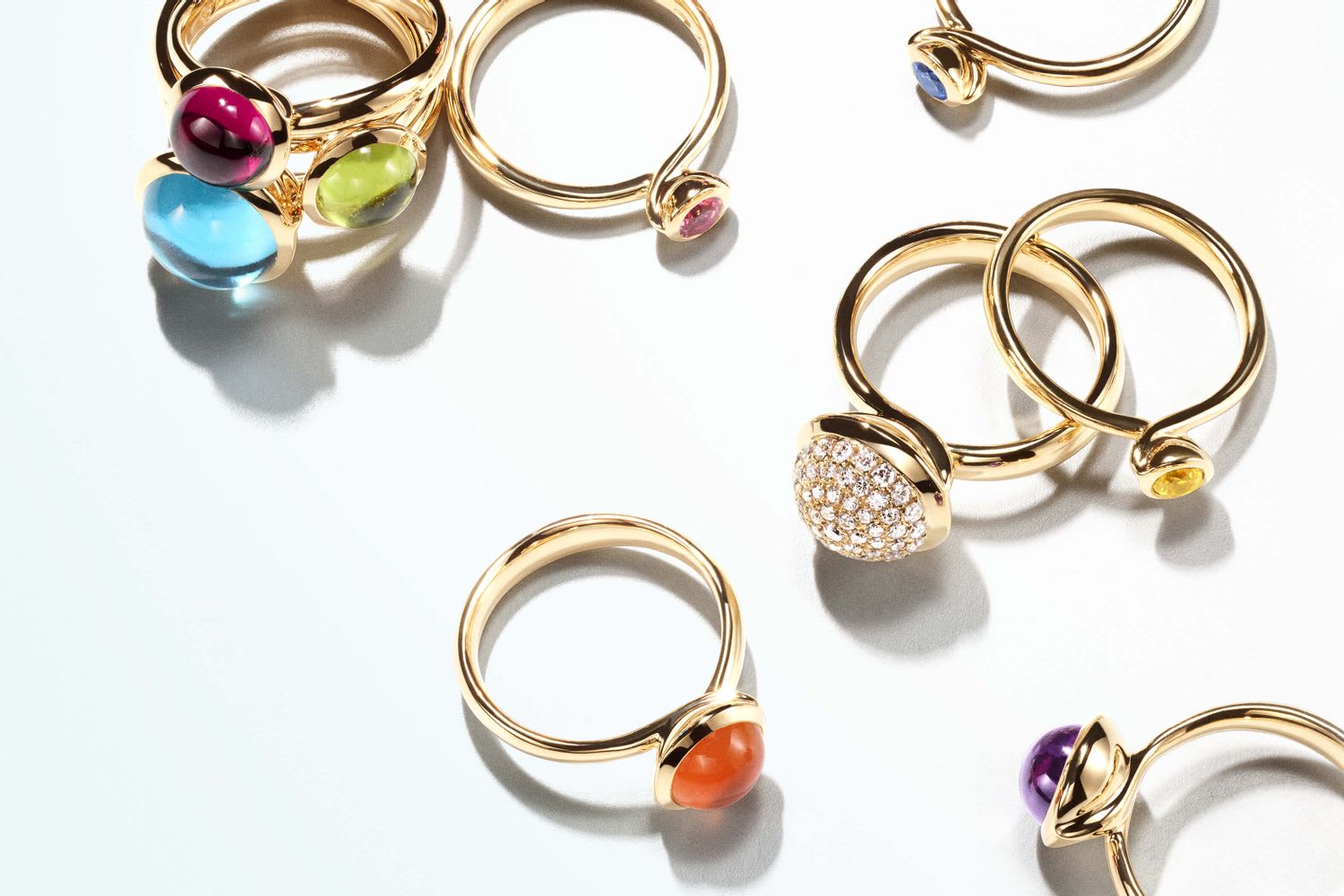 These rings are the perfect addition to our colour stories. Our BOUTON rings are available in two gemstone sizes in the classical cabochon-cut, also possible to receive in a pave version. Moreover, the collection includes a 0.25 diamond solitaire as well as a solitaire with a yellow or blue sapphire and a pink spinel. New matching BOUTON earrings, with a little diamond complete the collection.