In top form
Mix and match jewellery
When it comes to combining jewellery, the latest trend is the individual mix. The modern, everyday look consists of an enchanting selection of different rings, bangles, necklaces, earrings and classic timepieces. Discover the most beautiful watches and jewellery combinations from Bucherer.
Playing with colours
The best style rules for perfect layering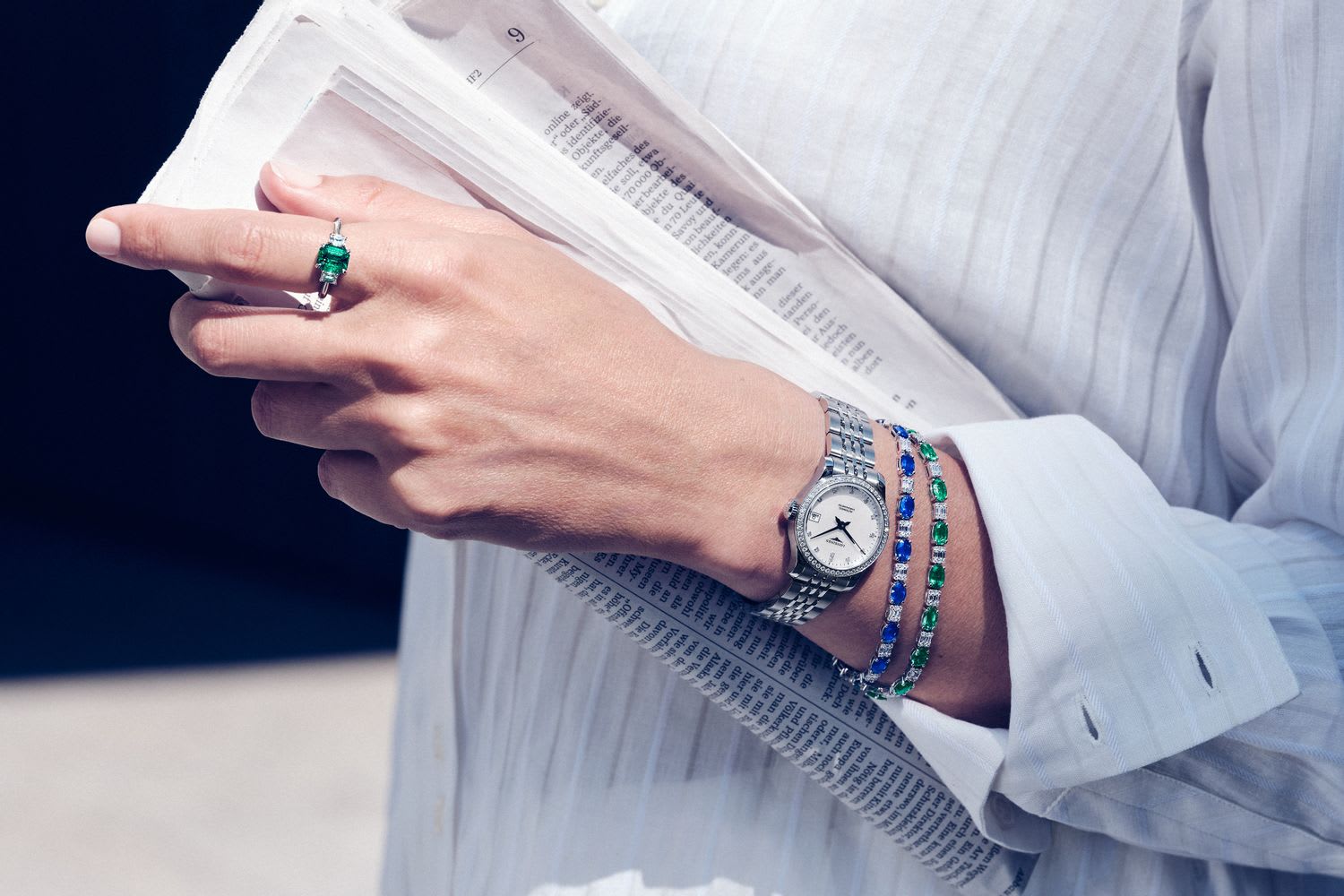 Give your look a casual, chic touch with colour gemstones
It's all in the mix. The trend of stacking bracelets, rings and chains is en vogue. We'll show you how to add just the right accents by combining multiple bracelets with colourful stones with an elegant watch. 
From cool to elegant: refined arrangements make for an exciting look and upgrade any outfit in the blink of an eye. 
Individual pieces of jewellery with colour gemstones are not only lovely eye-catchers on their own, but can be worn in trendy pairs for laid-back elegance. 
A success story
The perfect way to mix and match jewellery for the office
These elegant mix-and-match looks show that bold rings can go perfectly with business wear. The right combination of stunning statement rings and timeless pieces of jewellery creates an elegant look – et voilà: the perfect way to wear the stylish stacking trend in the office. 
Good as gold
Precious metals in elegant mix-and-match layering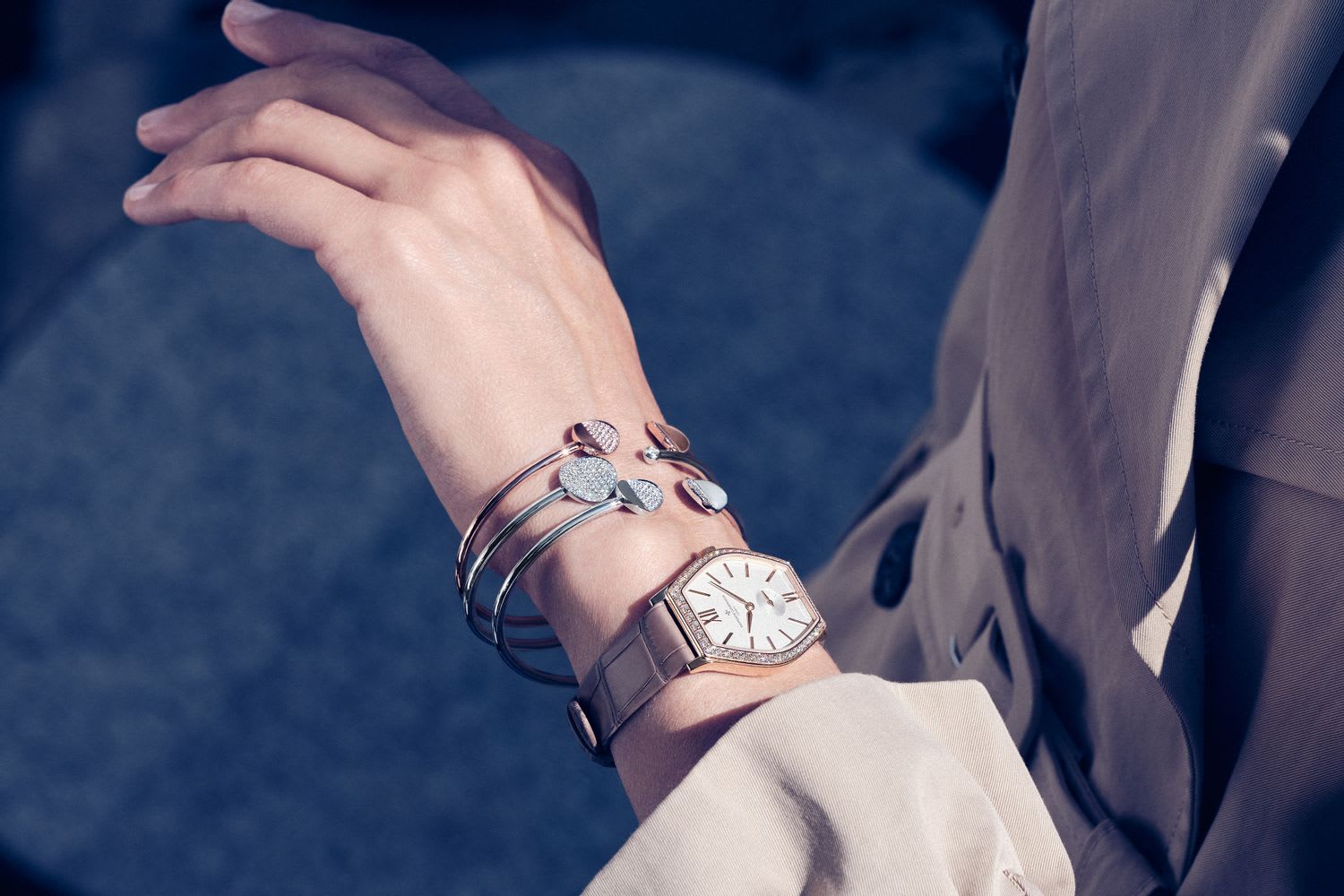 Minimalist bangles in various colours and sizes look stunning
As the saying goes: opposites attract. Or do you prefer "birds of a feather flock together"? With this attractive jewellery combination, you can do both. The minimalist geometric forms and aesthetic look and feel are perfectly reflected in all the pieces of jewellery. Choosing the different precious metals is a fun way to experiment.
You can deliberately play with the different colours and sizes of the individual pieces of jewellery. Combining gold, white gold and rose gold jewellery gives your look an extra dose of sophistication.