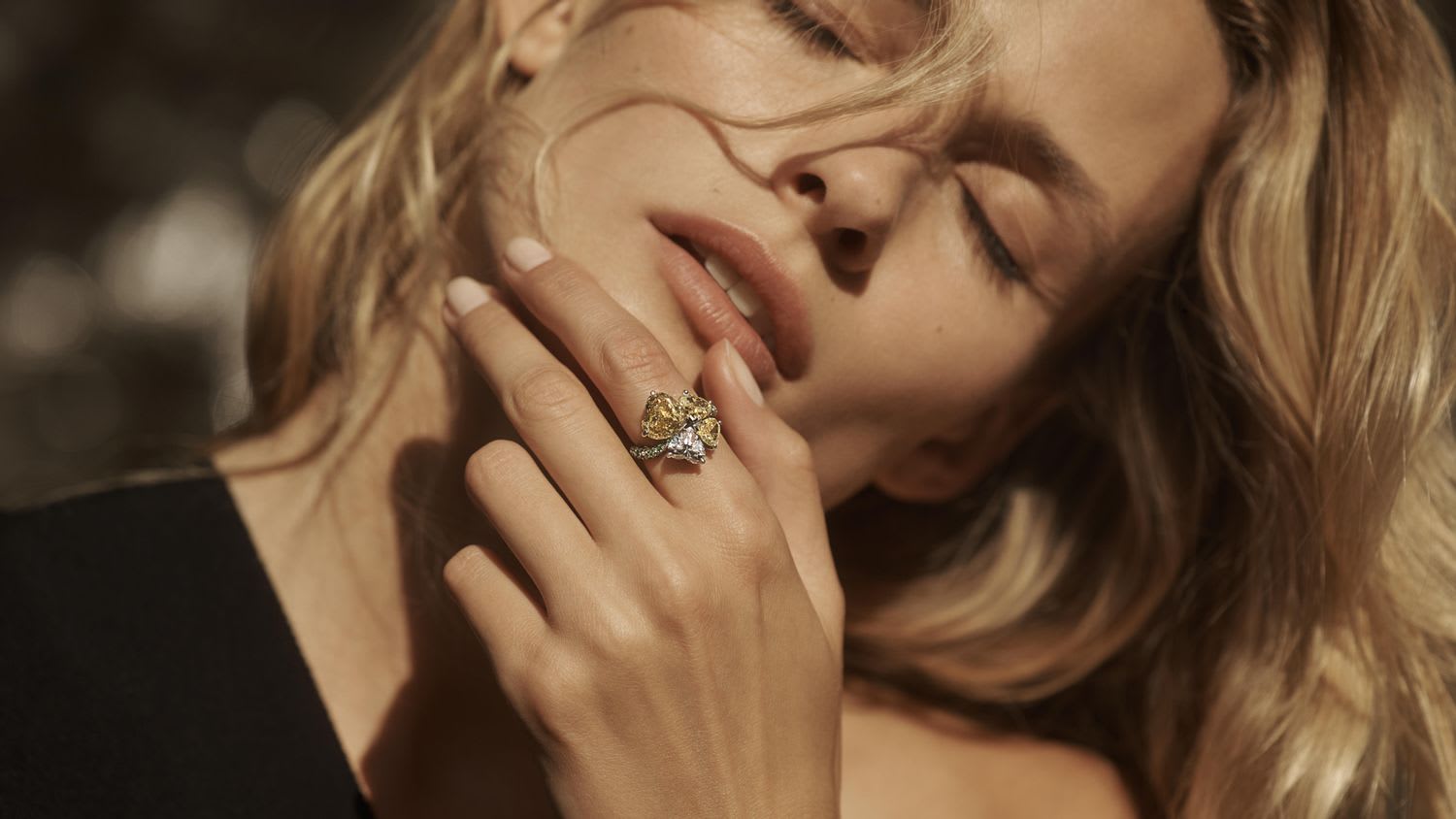 Clovers
Inspired by the beauty of nature
The four-leaf clover is rare and is considered to be lucky. The symbol of luck has now provided the inspiration for a limited edition of fine rings from the Bucherer Fine Jewellery atelier. Each of the 18 masterpieces symbolises the big topics in life: nature, luck, love and individuality. Handmade in Lucerne, they are individual and unique – just like a four-leaf clover.
Masterpieces of craftsmanship
Made of Lucerne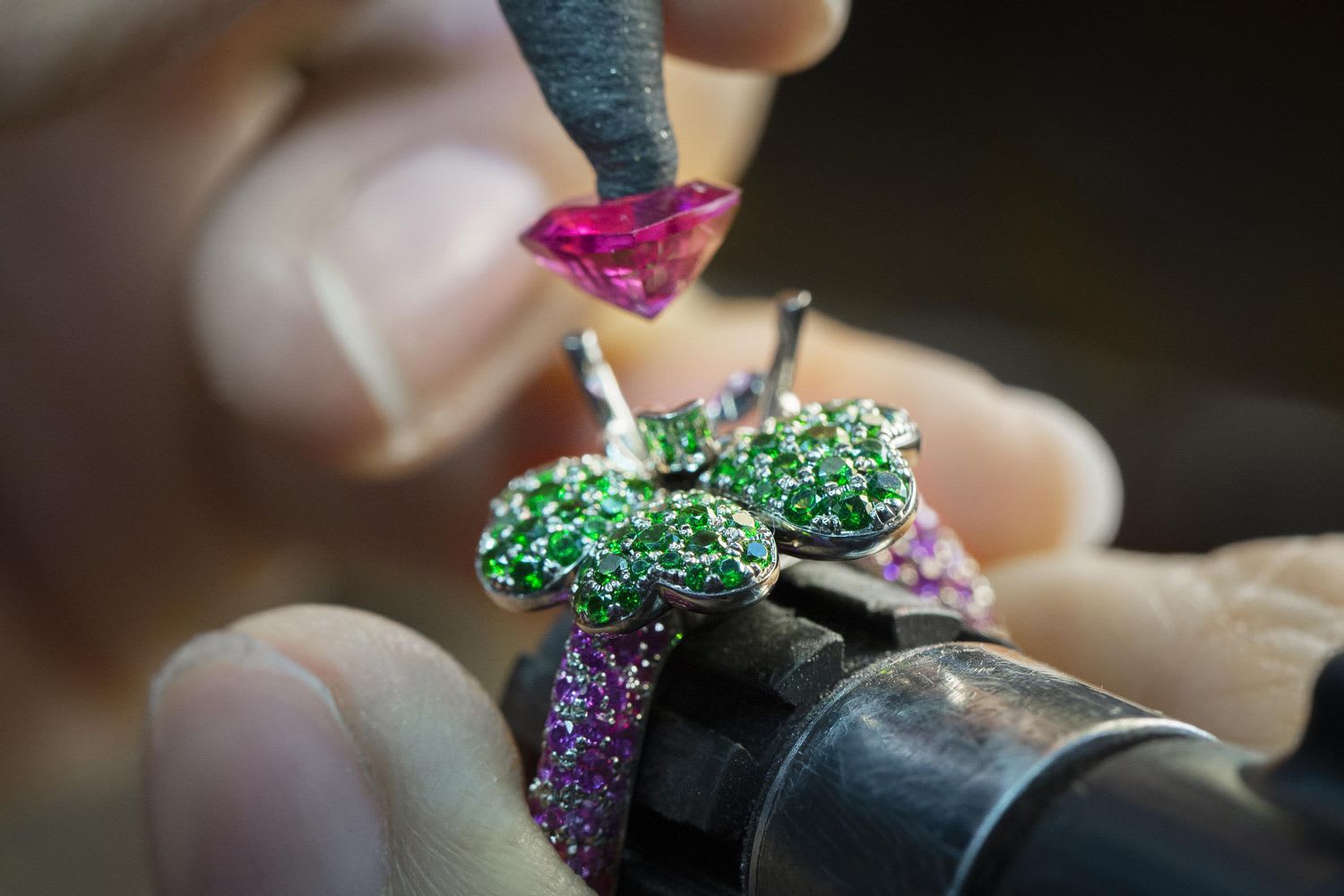 The finest materials and a first-class setting
This unmistakable collection is an expression of the creativity and expertise of every single person in the Bucherer Fine Jewellery atelier.
It is inspired by the idea of creating unique pieces of jewellery that fascinate the beholder with their extraordinary compositions of fancy colour diamonds and gemstones and their captivating shapes
 – masterpieces that unmistakably signify love, nature, luck and individuality while simultaneously paying tribute to the knowledge and skill of the house of Bucherer Fine Jewellery.
Experienced goldsmiths, gemstone setters and polishers make the exquisite jewellery pieces by hand in the atelier in Lucerne. Only natural diamonds and colour gemstones that reflect the powerful colours of nature with maximum intensity
were used.
Love, nature, luck and individuality
The inspiration behind the Bucherer Fine Jewellery clover leaf rings
Craftsmanship and creativity brought to perfection in outstanding fine jewellery
All the individual clover leaves are made in the form of a heart, some as pavé surfaces set with brilliant diamonds and some with a striking, heart-cut gemstone. The topics of luck and nature are embodied in the four-leaf clover while the wide variety of colours in the gemstones reflects the shimmering colours of nature, paying tribute to them in what is probably their most beautiful form.
Every ring is as unique as we are – and yet they also complement each other perfectly to create an outstanding overall effect.
Individual and rare
Natural beauties from Bucherer Fine Jewellery
The clover leaf: your very personal lucky charm
Individual combinations ensure an individual look, with the clover leaf acting as a very personal lucky charm. With these jewellery pieces, additional gemstones in a range of colour variations are also available for selection in addition to fancy diamonds.
Limited to 18 pieces. Available exclusively at the Zurich Bucherer store at Bahnhofstrasse 50.