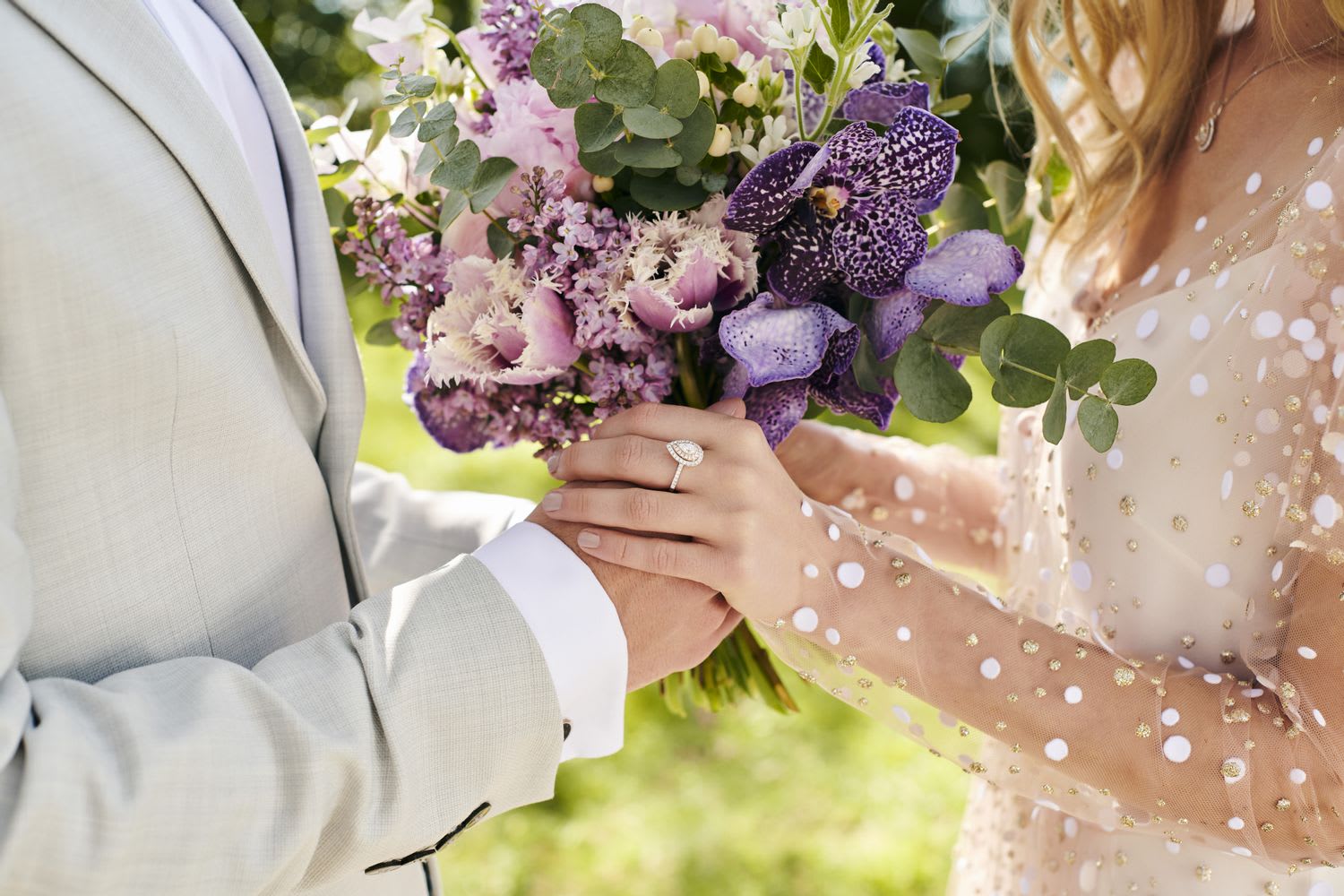 Find the right theme and the perfect jewellery for the happiest day of your life with Bucherer. Take a look at our Wedding Style Guide – you are sure to find plenty of inspiration for your big day.
Right on trend with a boho wedding
The bohemian style is elegant, relaxed and individual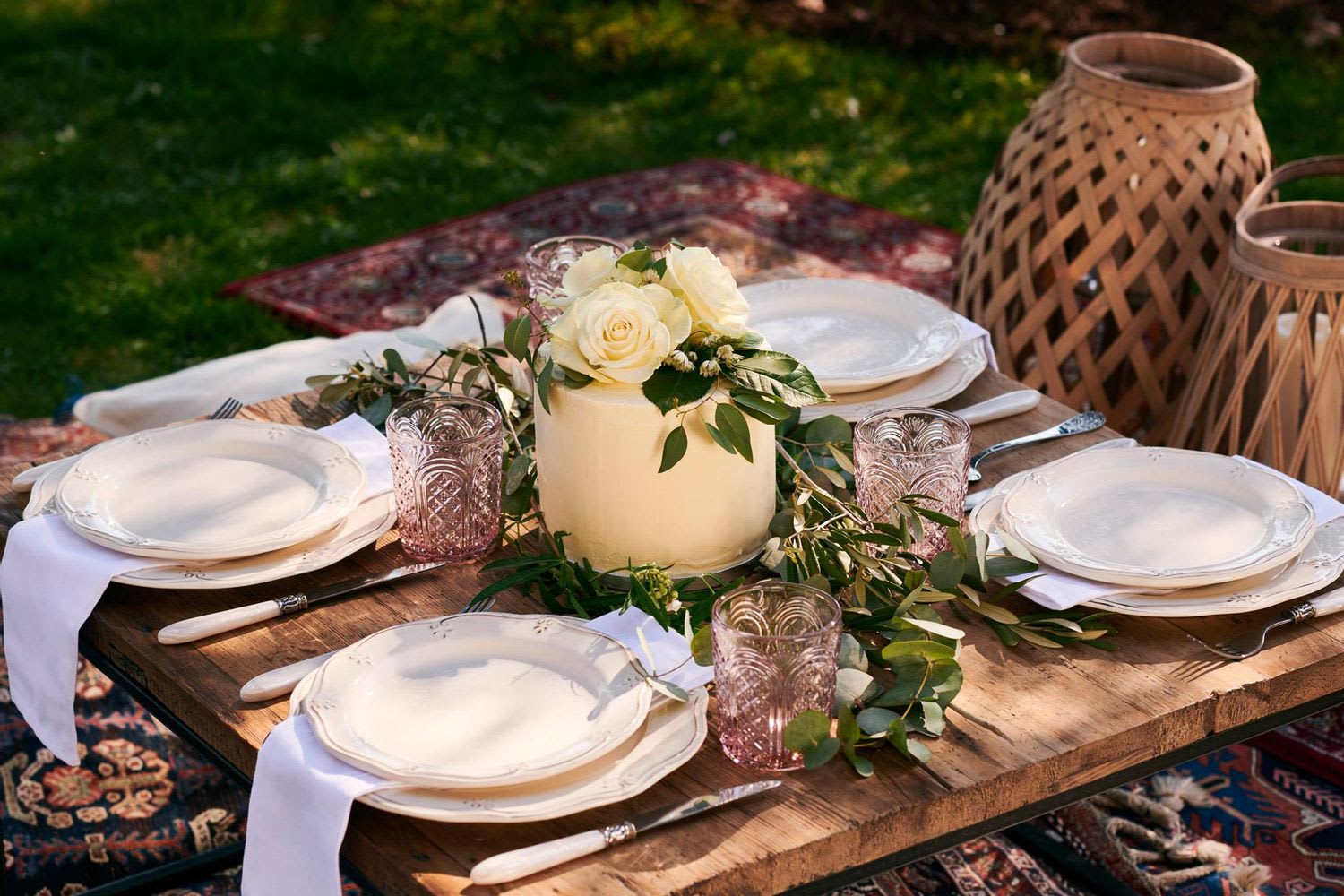 The elegant yet relaxed bohemian style is in fashion for weddings all around the world. A bohemian wedding is individual and unbound by conventions, featuring everything from open-air marriage ceremonies and home-made decorations to vintage wedding dresses with flowing lace.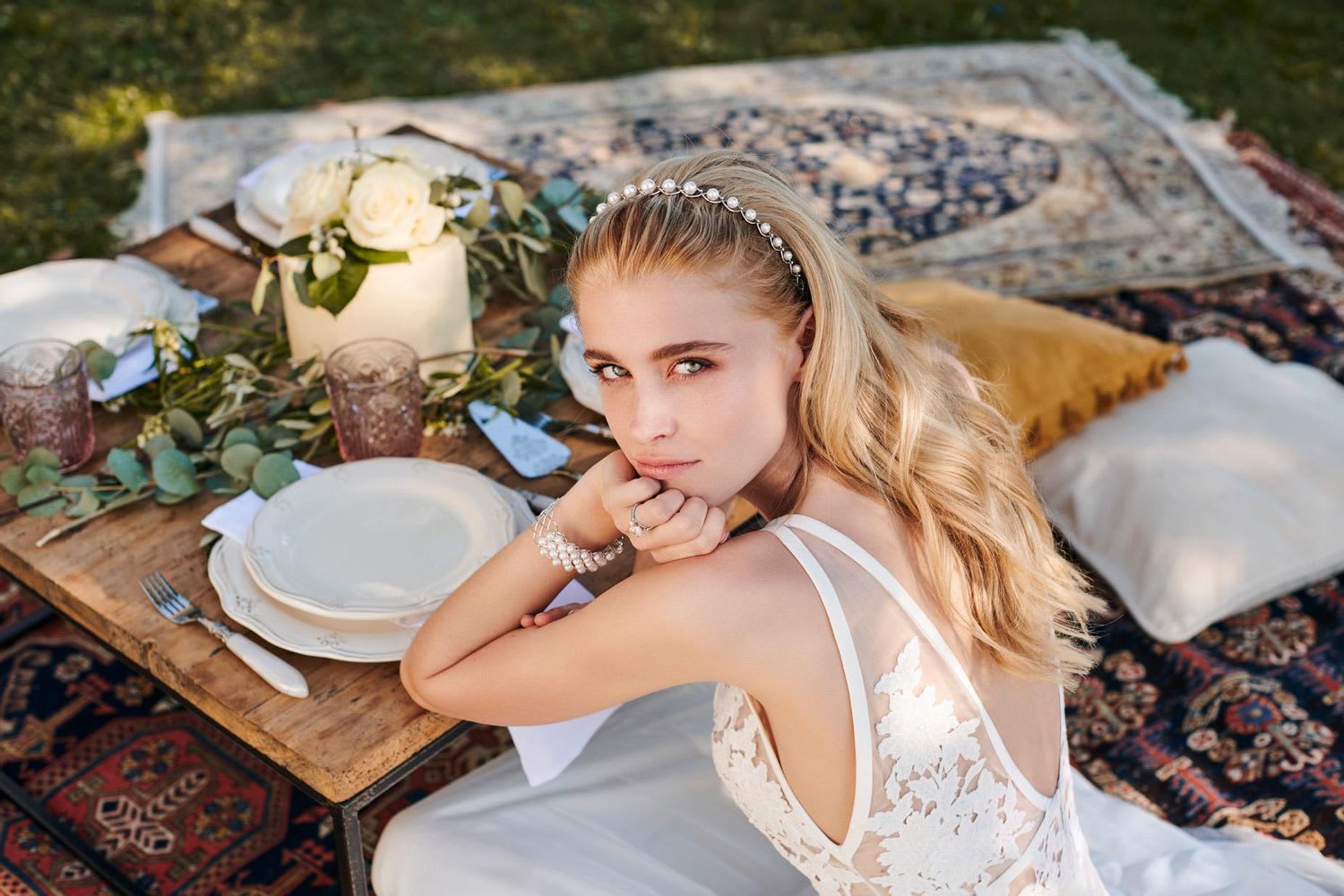 Dress and jewellery for a boho wedding.
Open hair and natural pearls
Open hair and Bucherer Fine Jewellery pearls that shimmer a gentle white, underlining the bride's natural radiance, are perfectly suited to a boho-chic wedding. Decorations must, of course, be bohemian, too, featuring wild flowers, delicate patterns and elegantly curved fonts on invitations and place cards.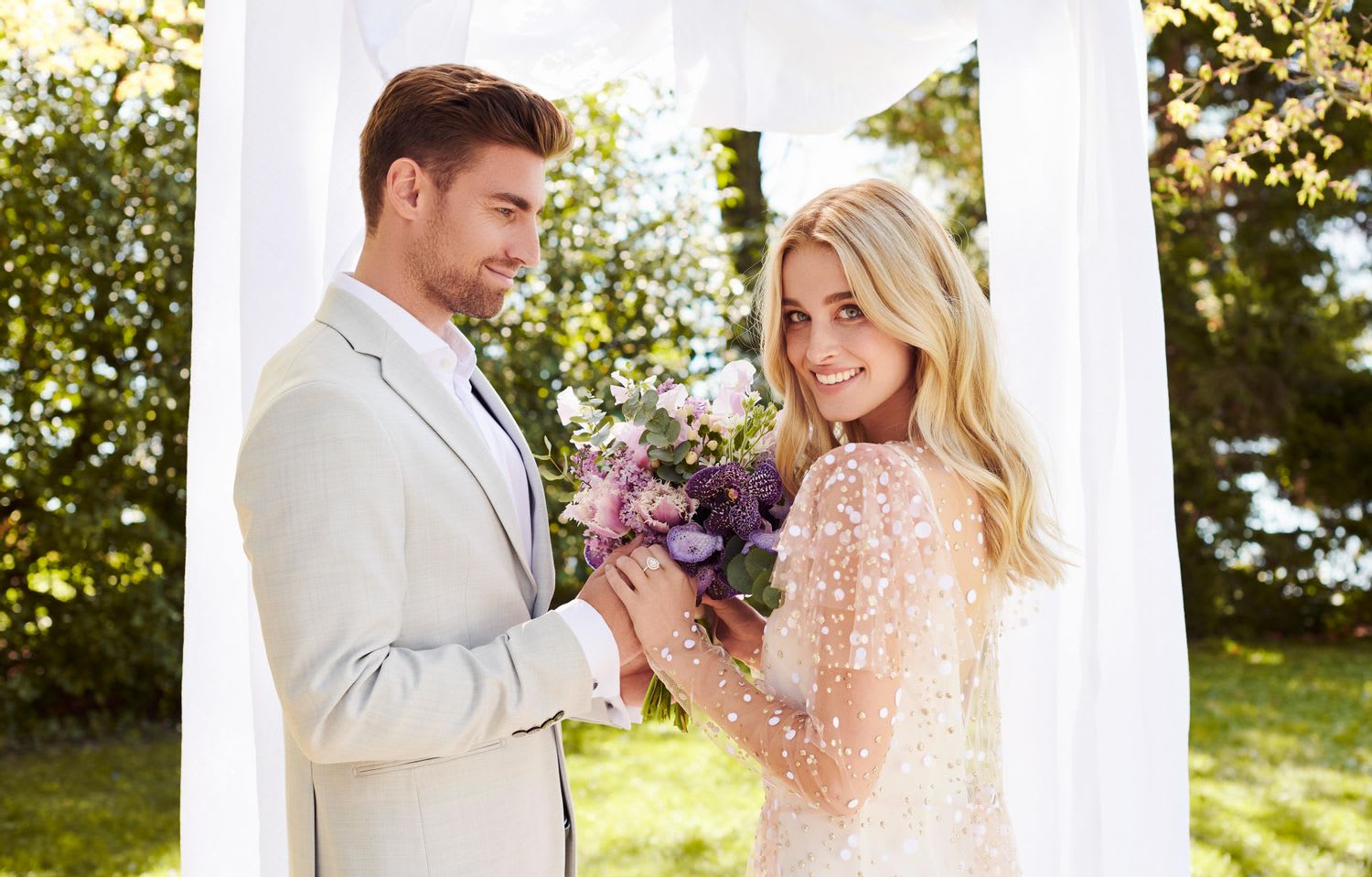 An outdoor bohemian wedding.
The dress code for guests at boho weddings is stylishly informal. Gentlemen could wear a linen suit, for example, while female guests could add a beautiful touch by wearing flowers in their hair.
Classic or edgy
Further ideas for how to theme your wedding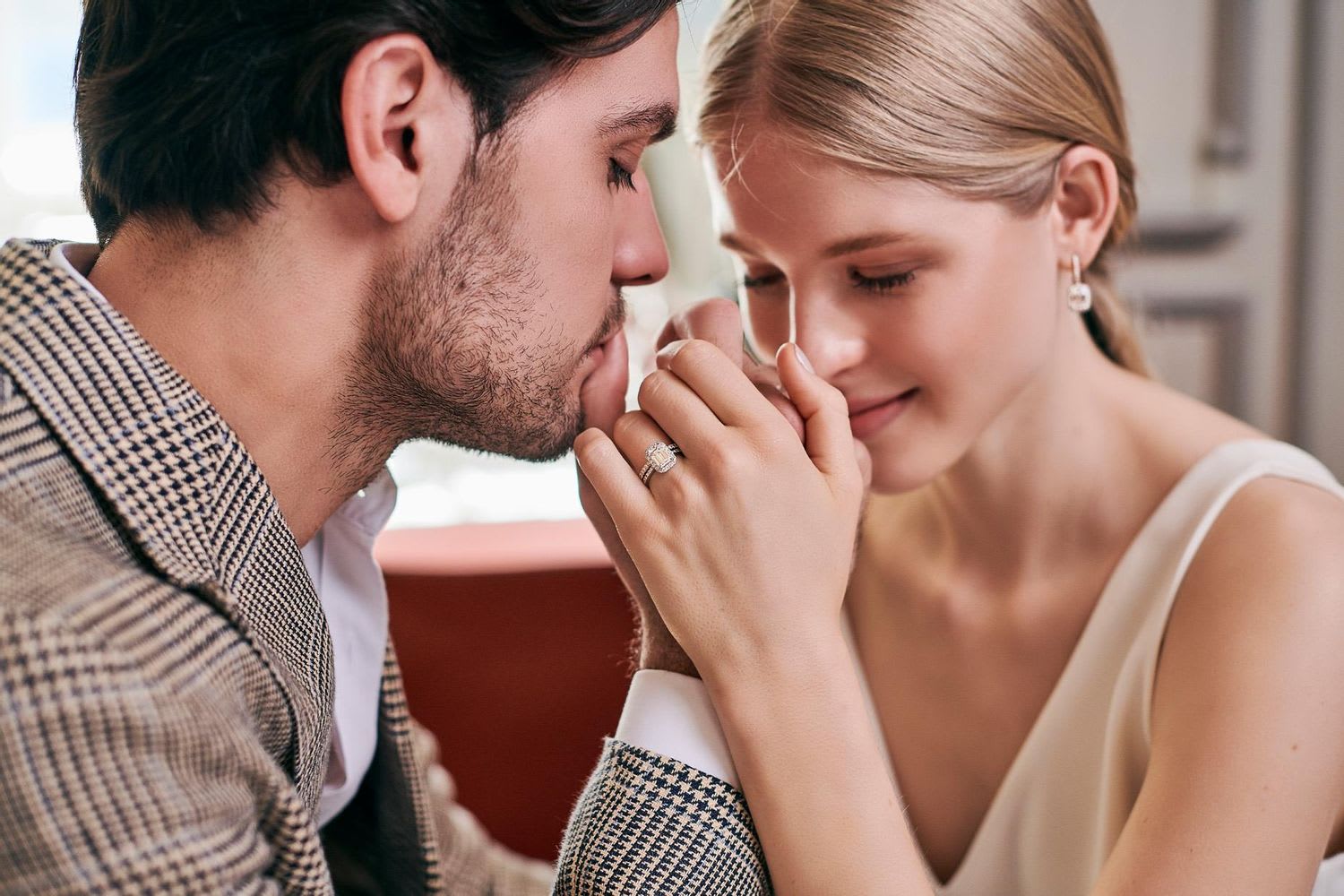 The bridal couple at a classic wedding.
The classic wedding
A classic wedding is timeless and will never go out of fashion. For this theme, the bride will traditionally wear an elegant white wedding dress, but may spring a few surprises with modern materials and cuts.
The location and decoration of the wedding reception are as stylish as the bridal couple. Traditionally, one type and colour of flower is chosen, and the room is brightened with cream-coloured candles. The dress code for guests is "Black tie optional" and may – just like the wedding dress – be reinterpreted.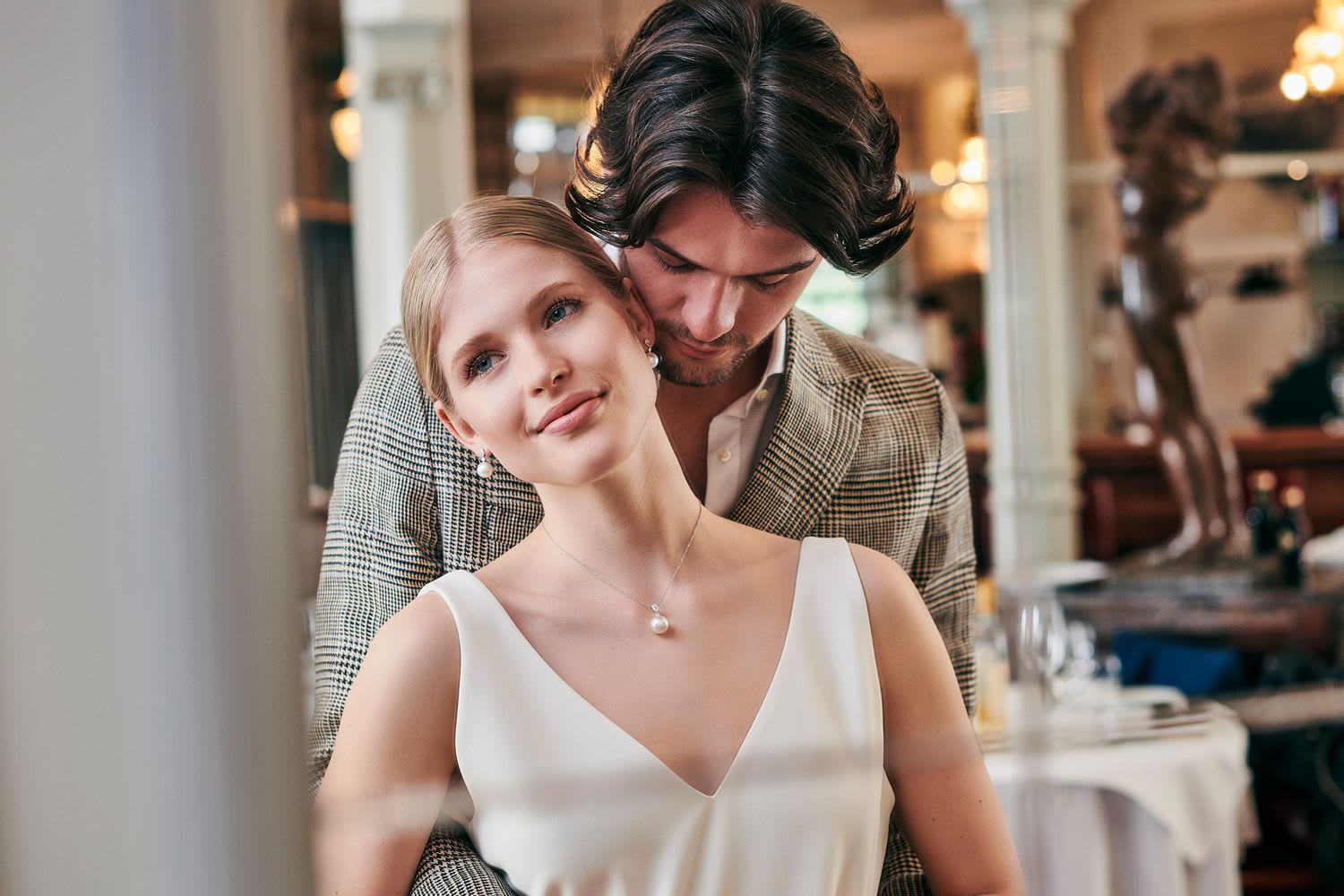 Diamond jewellery for a classic wedding.
To go with the bridal couple's elegant yet subtle rings, the bride wears suitable, simple jewellery complemented with vivid accents, such as a delicate chain with diamonds and pearls elegant earrings from Bucherer Fine Jewellery.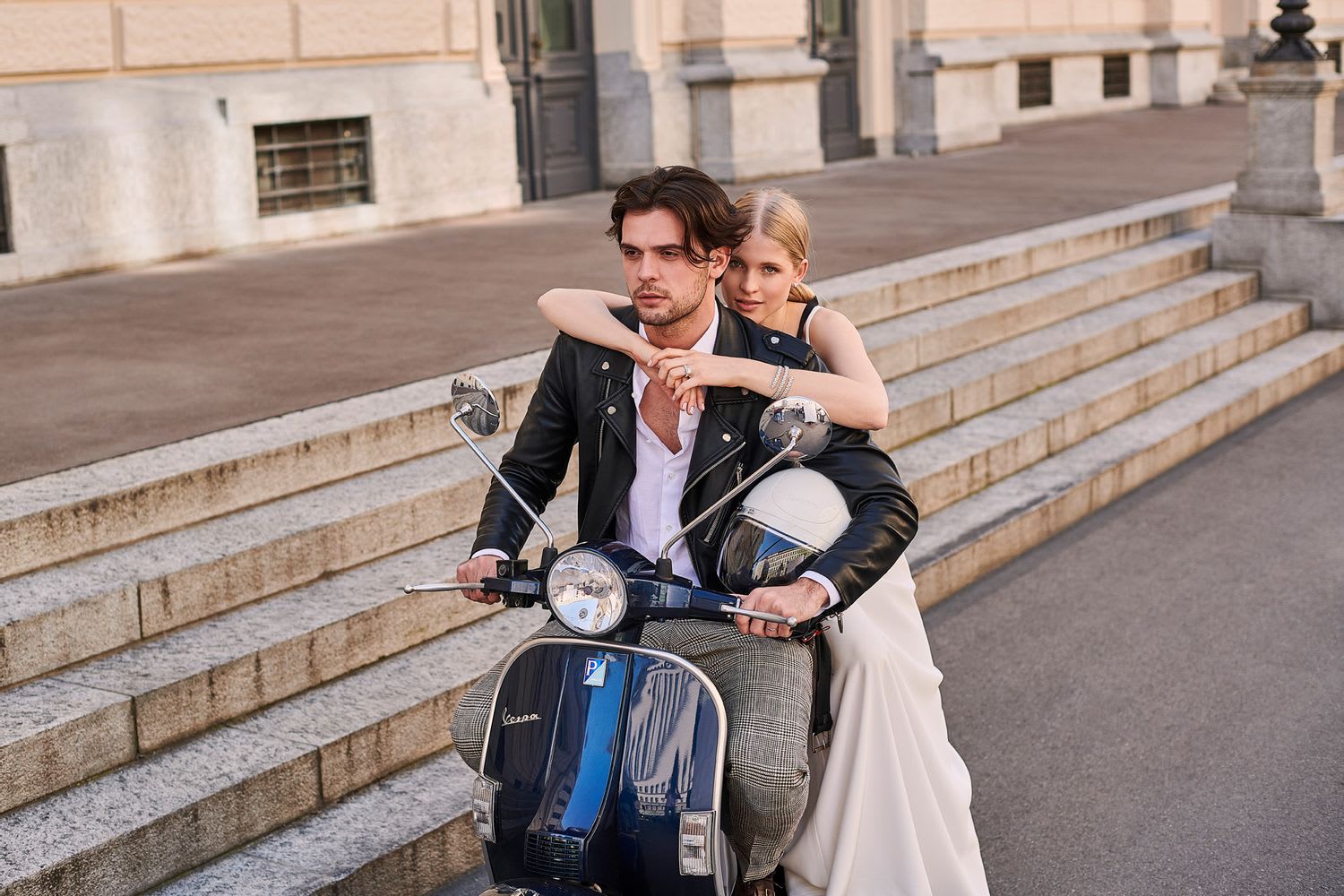 Ideas for a classic yet edgy wedding.
The classic yet edgy wedding
Classic yet edgy is a popular alternative to a traditional wedding. The bridal couple deliberately incorporates stylistic inconsistencies in certain places to underline their personalities. The trip from the church to the reception might take place by scooter rather than by limousine, for example, with the groom wearing a leather jacket instead of a suit jacket.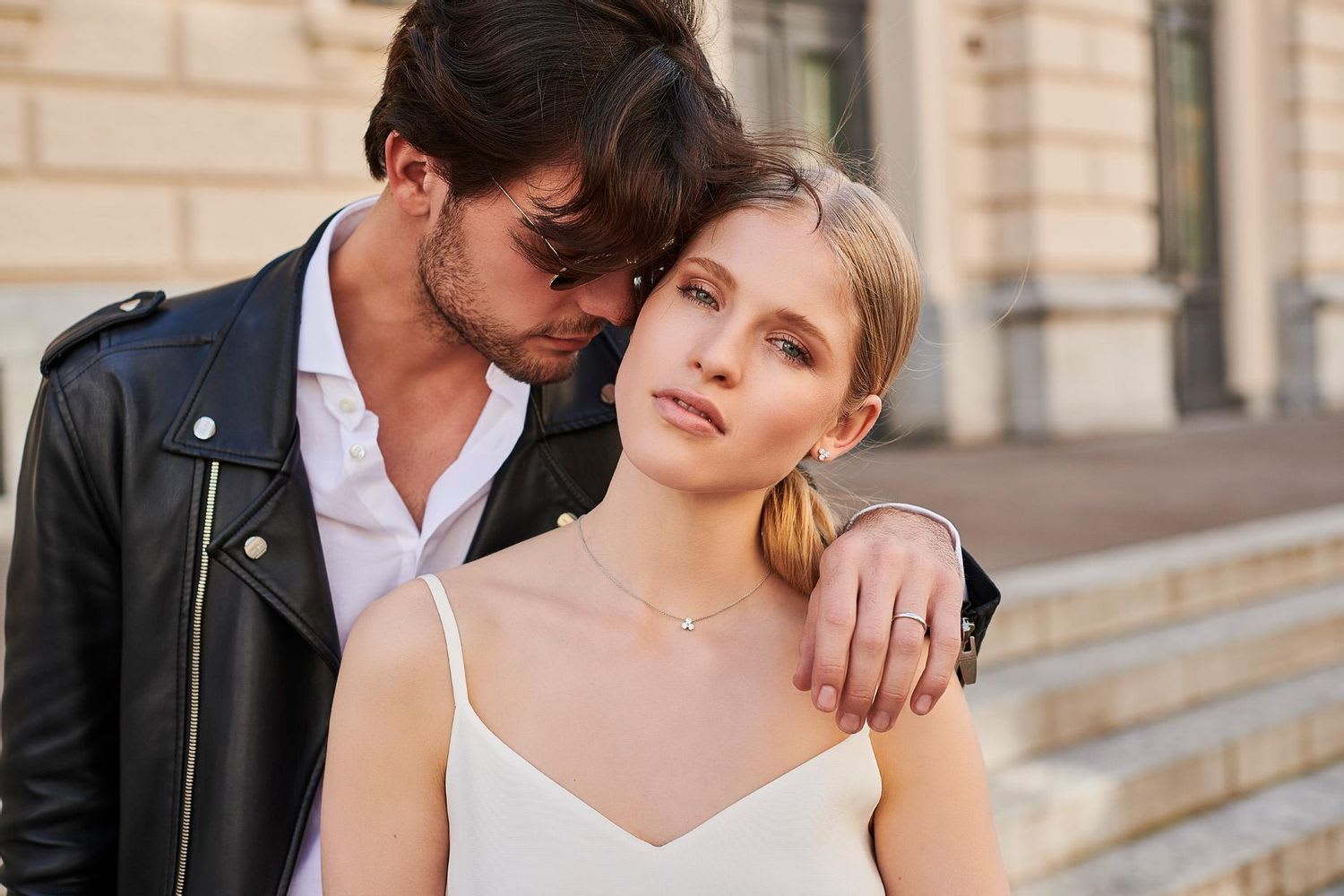 The bridal couple at an edgy wedding.
The edgy theme of your wedding can be incorporated tastefully in many different ways: make-up with a hint of extravagance, a sleek ponytail instead of pinned-up hair, boots to go with the wedding dress or dark rather than white roses, for instance.
Just the two of us
Enjoy your wedding and honeymoon entirely on your own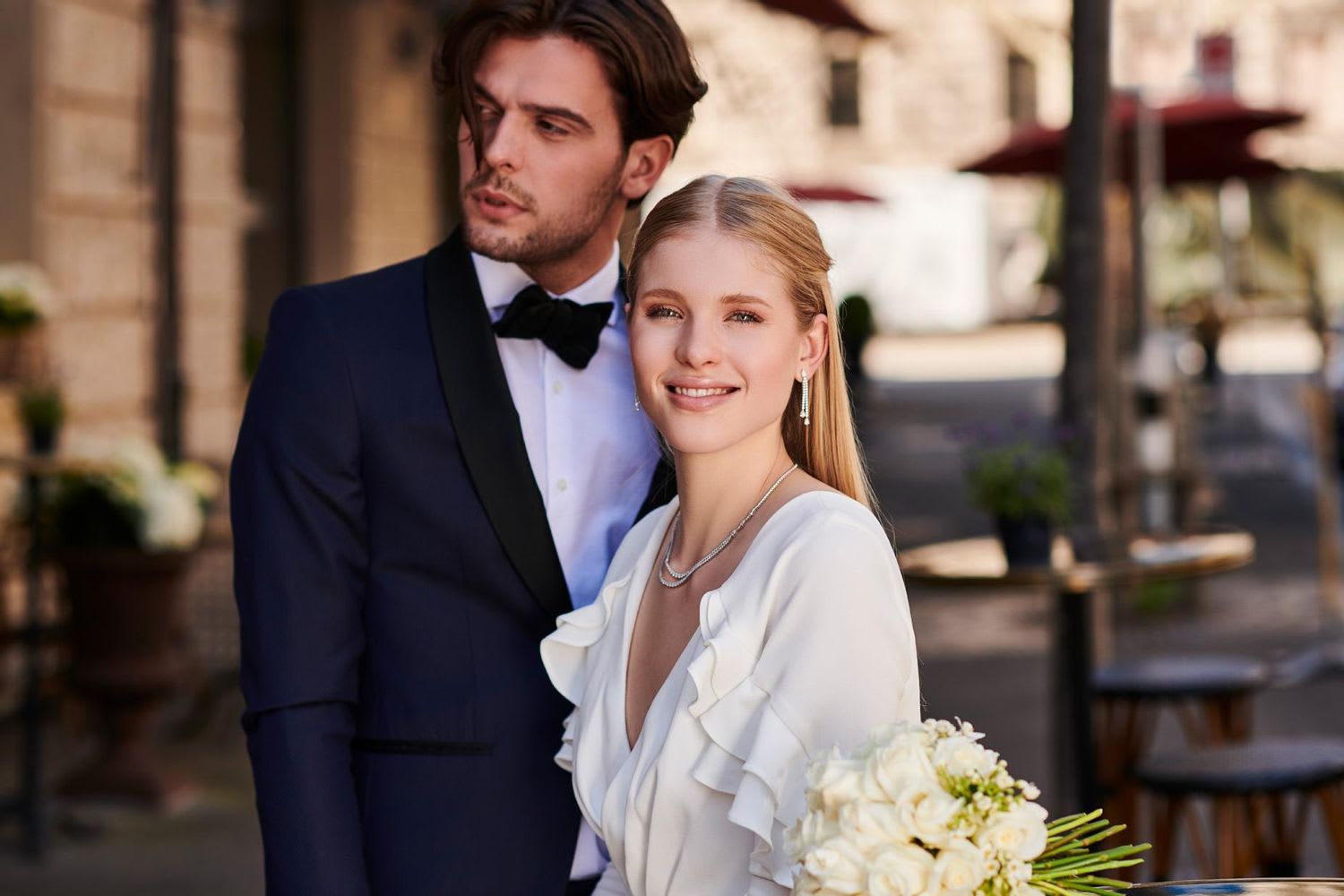 A romantic registry office wedding.
A romantic registry office wedding – just for the couple
Many bridal couples like to keep their registry office wedding as something truly personal and intimate – no subsequent reception, just a day full of love. This somewhat unconventional type of wedding need not be any less stylish, however: the bride can wear a simple, cream-coloured dress and combine it with, while the groom can opt for a classic suit with a festive bow tie.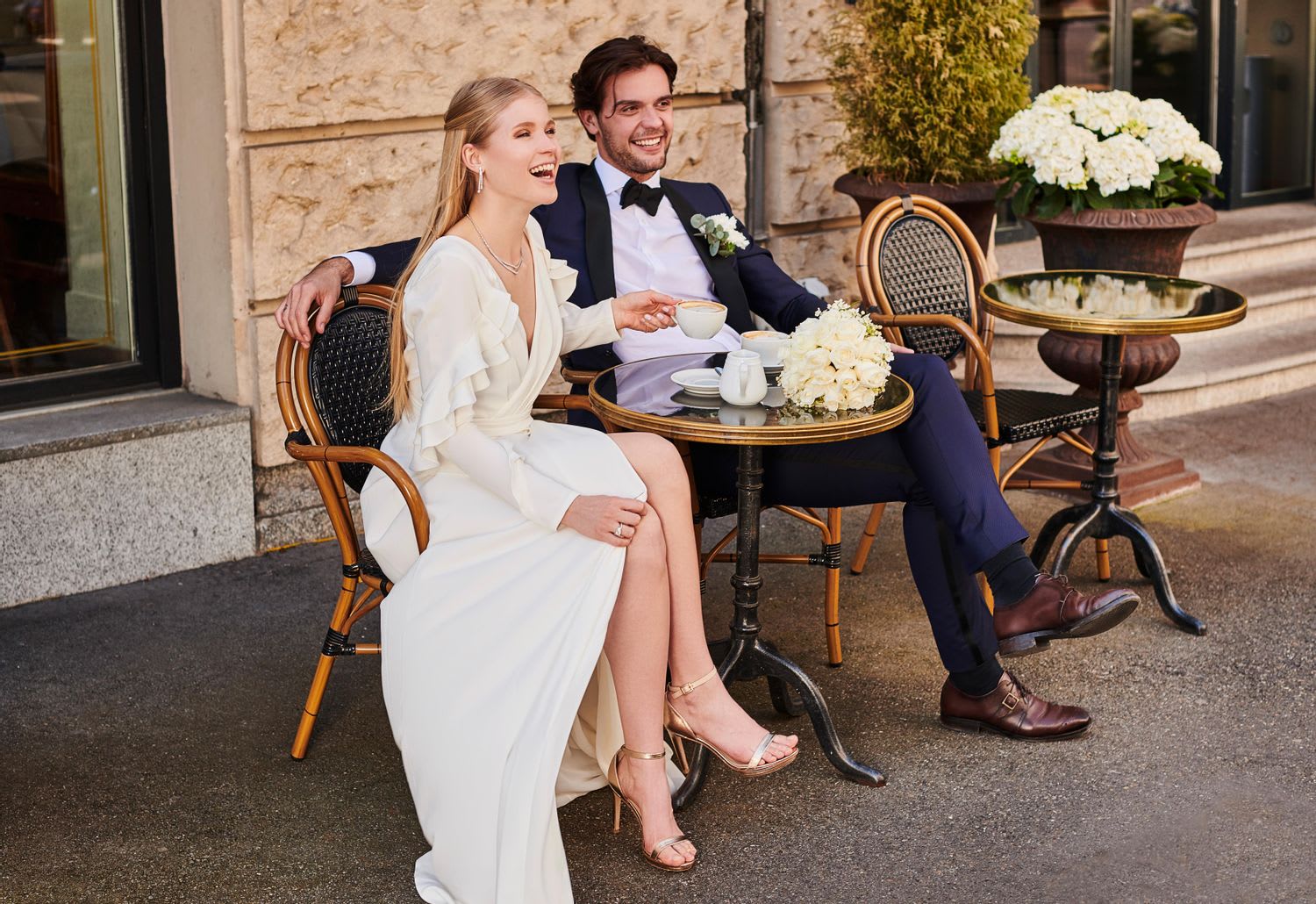 Delicate wedding rings from Bucherer.
The bridal couple spends a perfect romantic day together. Whether they opt for a candle-lit dinner or a spontaneous champagne brunch, only the bride and groom get to decide how they want to enjoy their time together.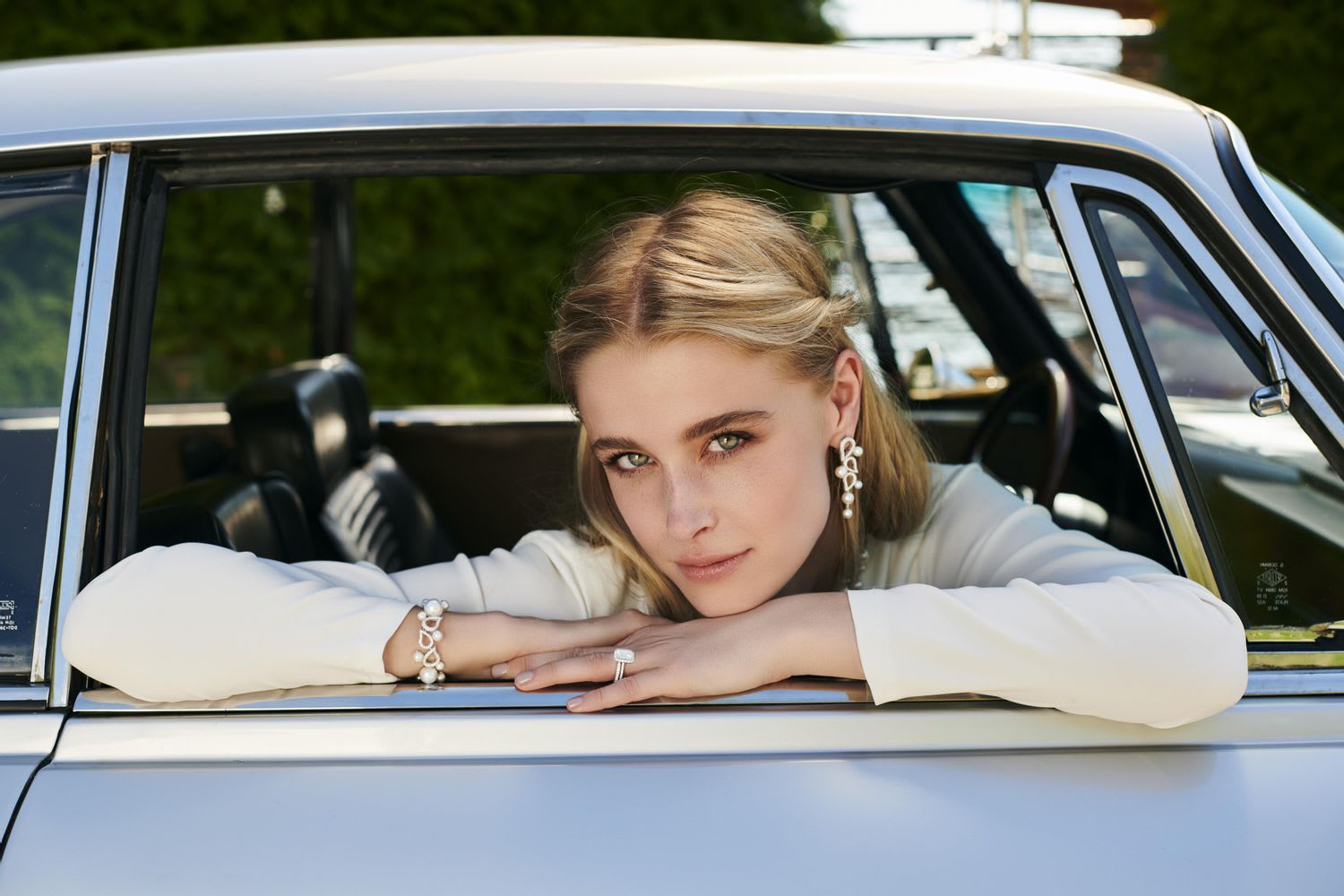 The bride wears romantic jewellery from Bucherer.
Honeymoon – drive into your shared future in a vintage car
Many bridal couples go on their honeymoon straight after the wedding. A stylish vintage car awaits the newlyweds in front of the registry office for the couple to drive into their shared future. The honeymoon belongs to the bridal couple only – it is a wonderful time together that they will never forget.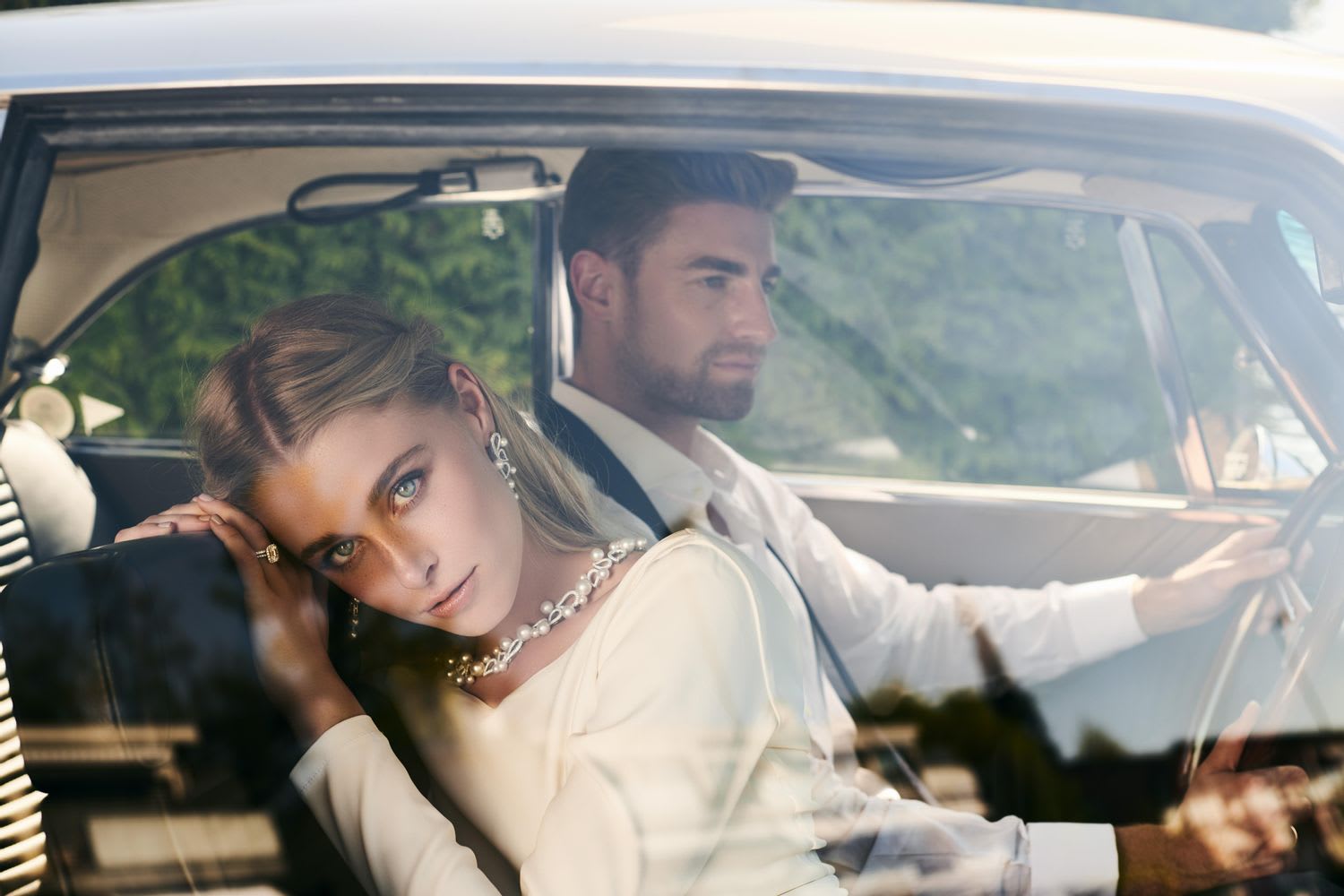 A romantic trip in a vintage car.
Regardless of where their journey will take them, a trip in a vintage car is a truly romantic way to get things started. In keeping with the atmosphere, the bride wears a romantic, dreamy necklace with diamonds and pearls.