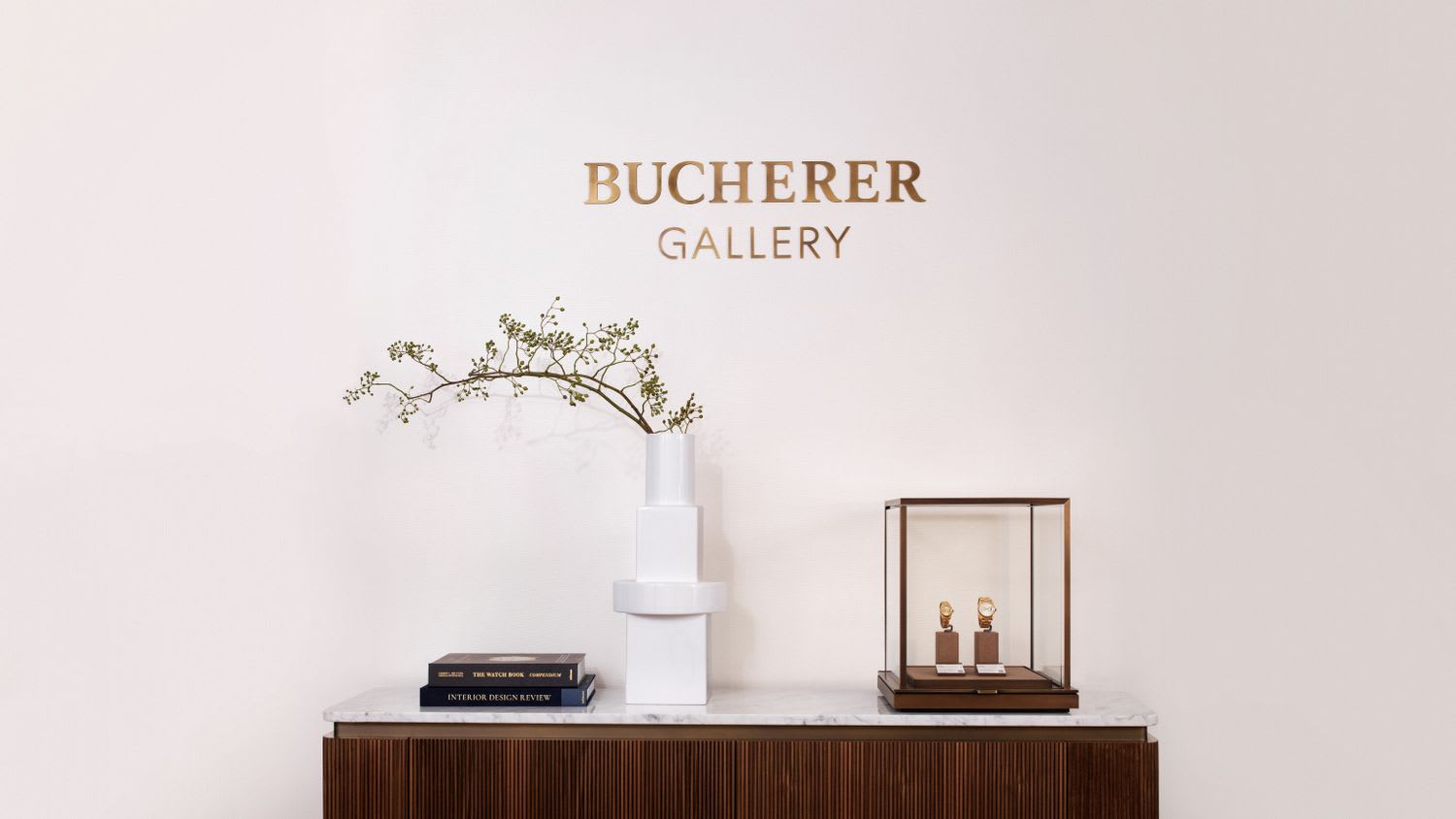 Bucherer Gallery
A new Home for watch AFFicinados
Inspired by the spirit of a concept store, Bucherer has launched the new Bucherer Gallery concept. At selected Bucherer boutiques, entire floors will be dedicated to the creation of an exclusive enviroment filled with inspiring events for design and watch afficinados. The Bucherer Gallery will host temporary exhibitions and events, curated design collections and a home for visitors to meet and connect. 
First Stop Geneva
the Bucherer Gallery locations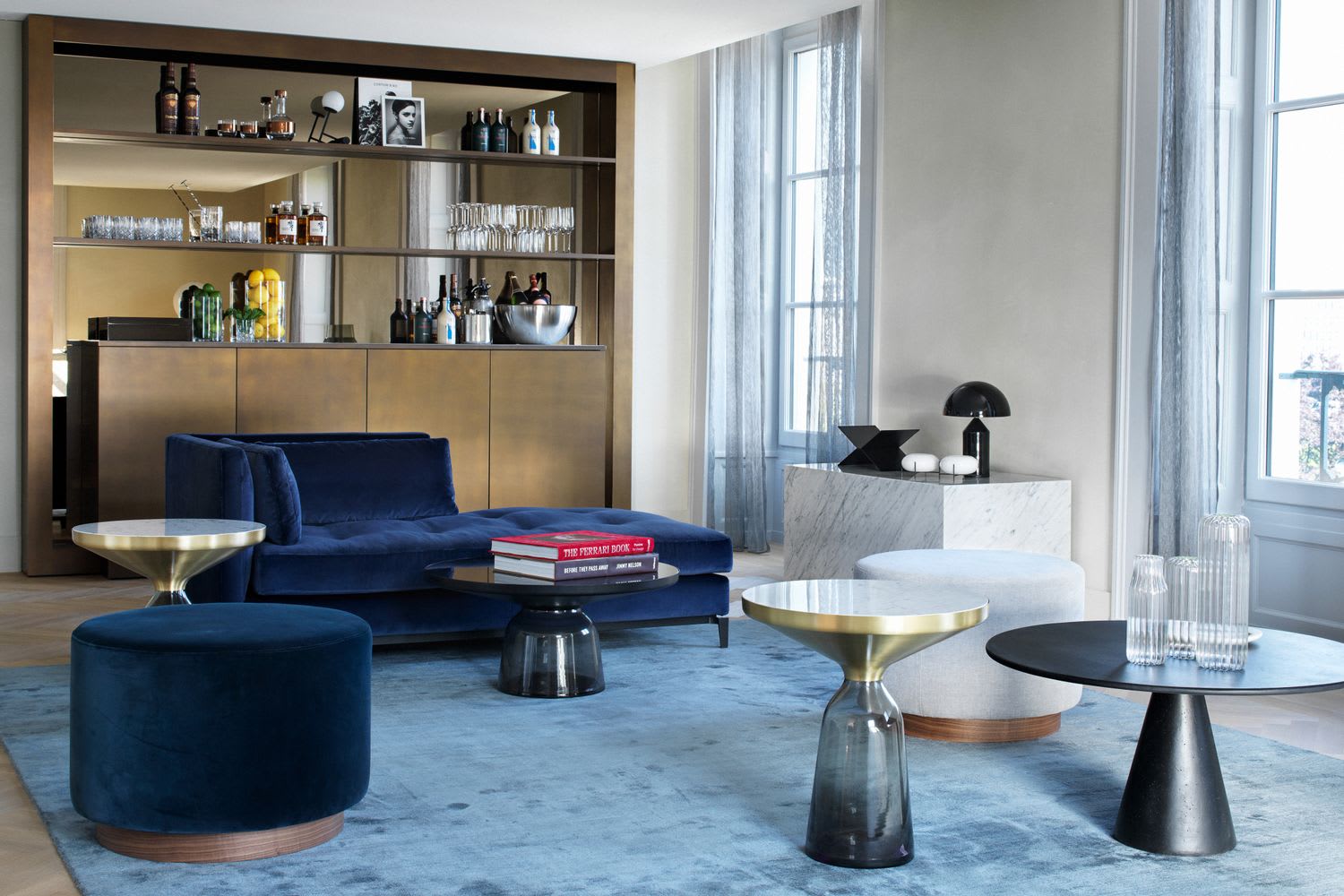 A gallery for all senses
The grand opening of the new concept store took place at the Bucherer boutique in Geneva at 45 Rue du Rhône in September 2019. The fourth floor of the Geneva boutique has undergone a significant makeover for the occasion. The mission is to create a relaxed, inviting atmosphere, bringing Bucherer's commitment to exceptional hospitality to life in an intimate and personalised way. Bucherer has created this special universe to give customers a unique shopping experience.
Immerse yourself in the world of Bucherer
The Bucherer Gallery invites guests to stay, explore and continuously discover something new: from temporary art exhibitions, an inviting living room lounge featuring a bar and a curated selection of books and design objects. The highlight is an exquisite collection of vintage timepieces sold with the newly launched Bucherer Certified Pre-Owned label and the exclusive choice of watches in the Bucherer BLUE family. Available exclusively at Bucherer, the Bucherer BLUE collection is the result of our collaboration with the world's top watch brands. Each of the models in the collection features characteristic blue details.
The crowning detail of the Bucherer Gallery Geneva is the wonderful view of the lake and the Alps from the lounge.
Additional Bucherer Gallery locations are planned for Switzerland, Germany and other European markets, as well as the US. This year will see the opening of the seconde Bucherer Gallery in Hamburg, and soon more locations will open in London, Paris, Zurich, Duesseldorf and Lucerne – to name a few. 
WHAT THE BUCHERER GALLERY HAS TO OFFER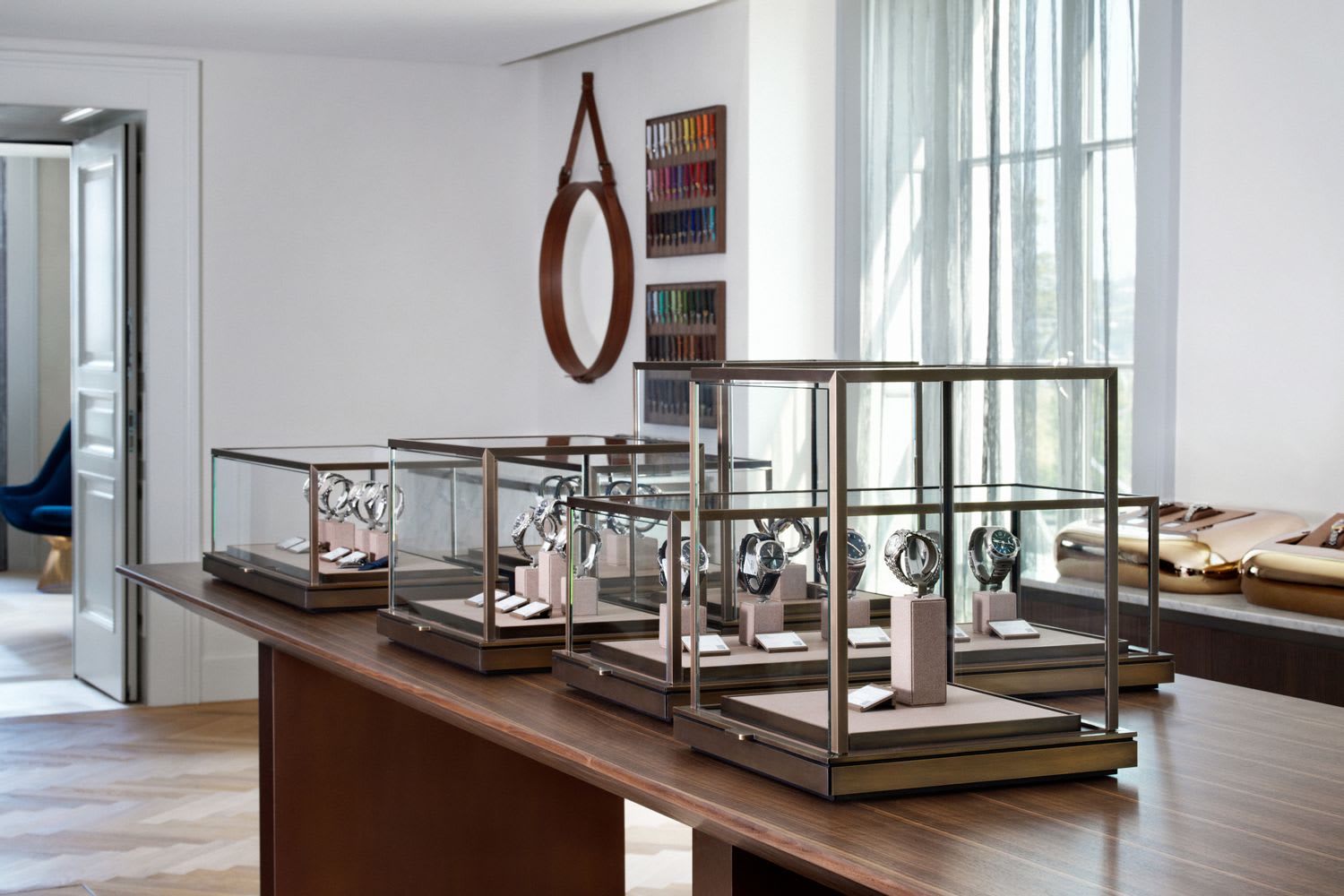 Where inspiration meets expertise
The Bucherer Gallery is a place of inspiration and exchange that has created a completely new way to experience the Bucherer universe. Exclusive events offer opportunities for connoisseurs and watch aficionados to meet and connect.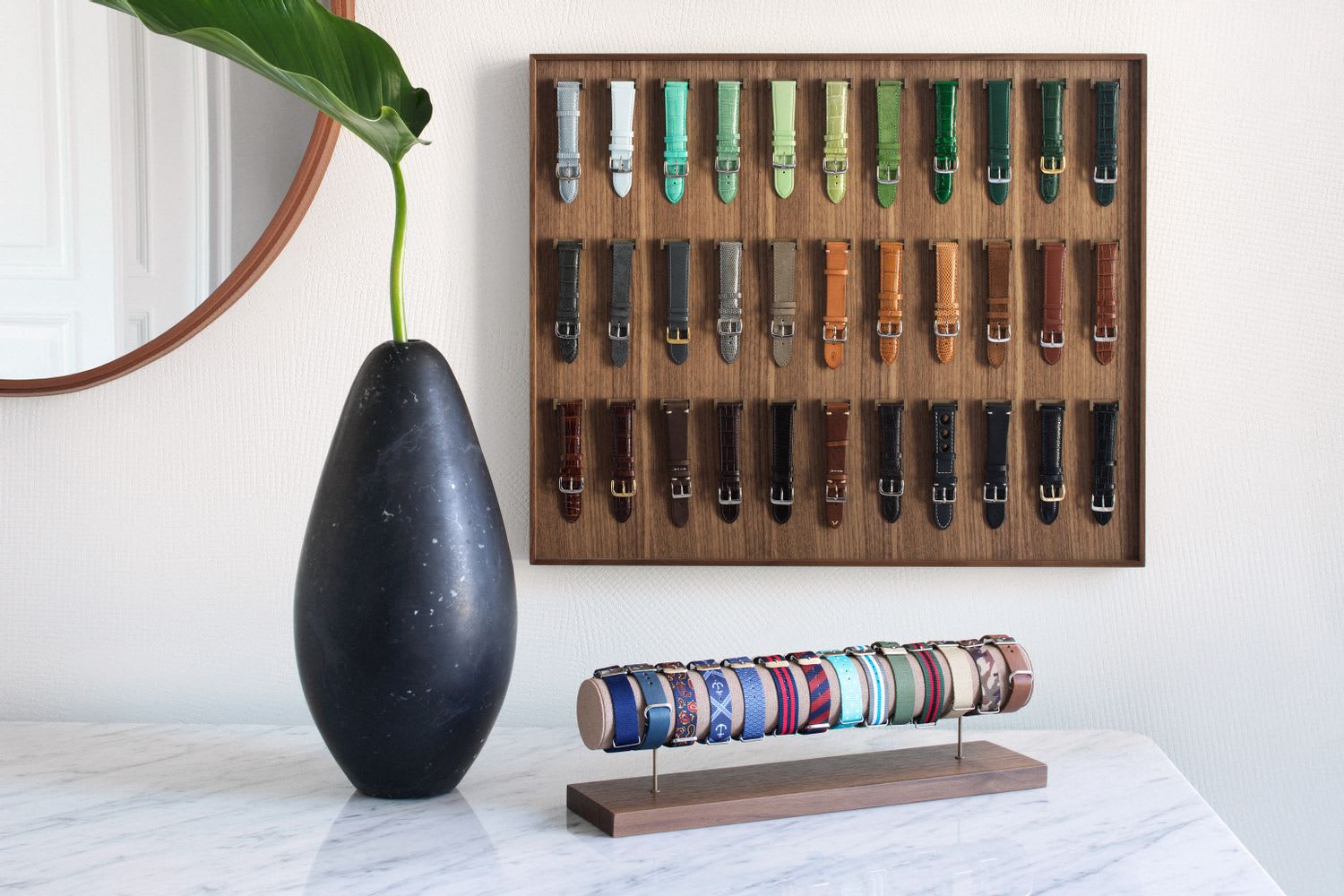 What's on at Bucherer?
"Saturday at Bucherer" will be the first series of events held at the Bucherer Gallery. On the last Saturday of each month, Bucherer host special events with different themes. There is something for everyone, from watchmaking courses and an introduction to gemstone cutting to exhibitions by renowned artists. 
Special pop-up stations like the Strap Bar offer an additional personal touch: enjoy our watch customisation service and make your favourite timepiece a one-of-a-kind design object. 
Calendar of events – Bucherer Gallery Geneva
26 October 2019: Saturday at Bucherer – Bucherer BLUE
30 November 2019: Saturday at Bucherer – Love