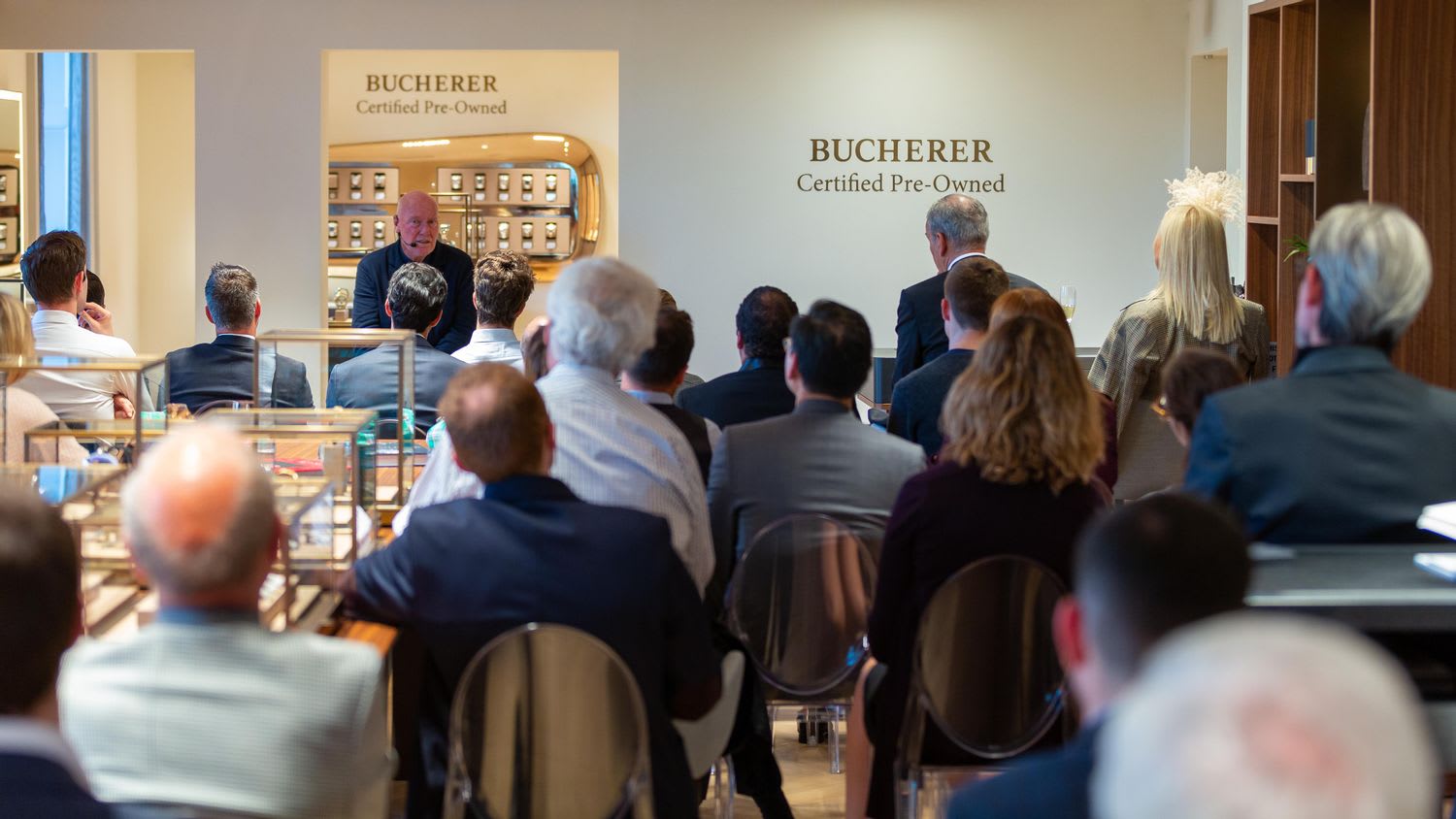 The Bucherer Gallery presents
An evening with Jean-Claude Biver
Bucherer is treading new ground with its new Bucherer Gallery concept. The Bucherer Gallery host a curated design collection, temporary exhibitions and events, and also provide a space for people to discuss their shared passion. The new store concept launched this September in Geneva. One particular highlight: Jean-Claude Biver's fascinating and inspiring talk on his passion for exceptional timepieces, and how he first started his unique collection of watches.
Open. Approachable. Informal.
A talk by Jean-Claude Biver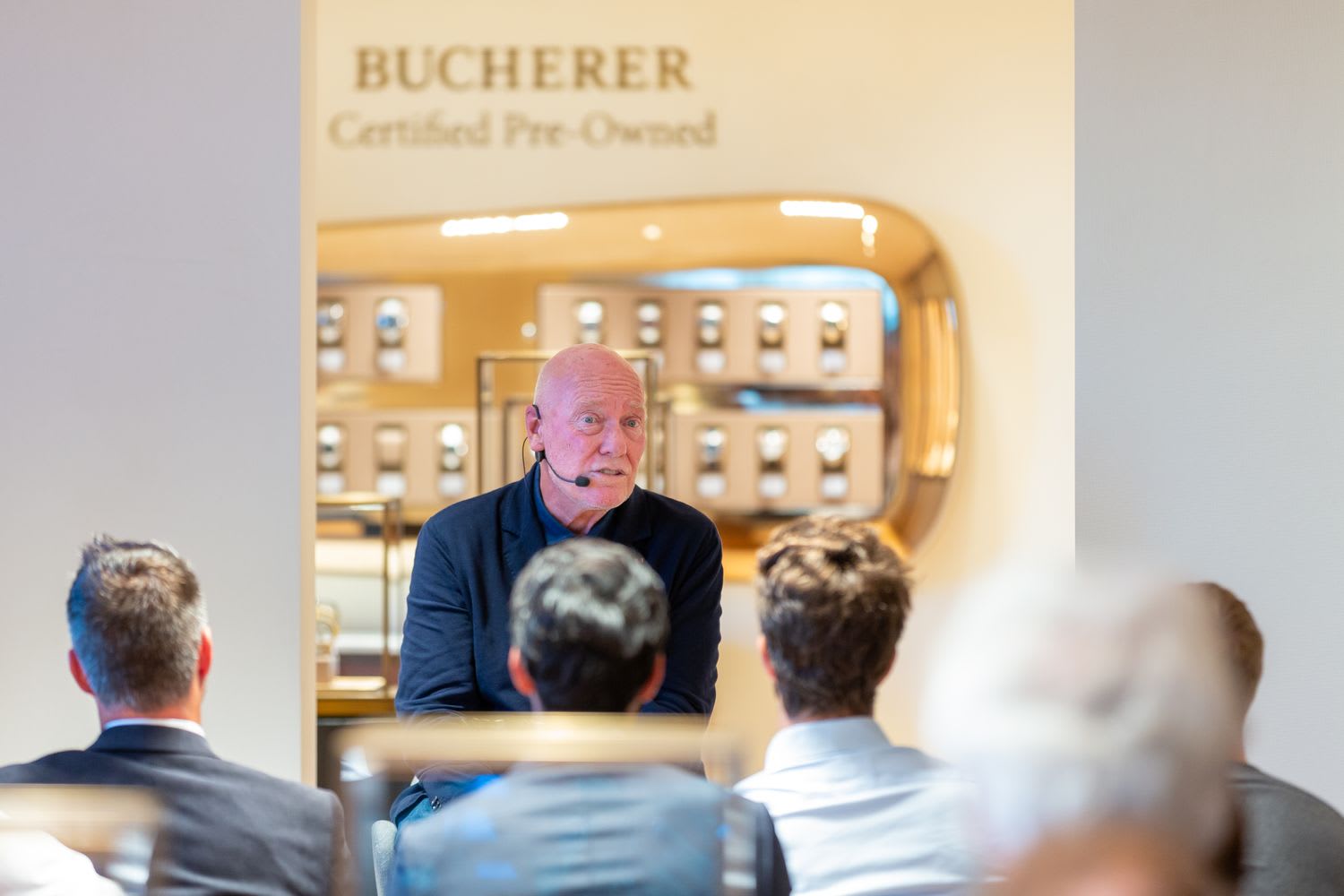 Stay curious
Jean-Claude Biver has left a unique mark on the watchmaking industry. He has been the President of the LVMH Watch Division for many years, responsible for brands such as TAG Heuer, Zenith and Hublot, among others. His expertise also helped Blancpain and Omega to scale new heights. During a talk at the Bucherer Gallery in Geneva, he offered Bucherer customers exclusive insights into his work, his eventful life and his passion for watches. In the subsequent Q&A session, he freely answered questions from the 60 or so attendees. Perhaps the most important takeaway from the inspiring evening: stay curious – and always follow your passion.
"Don't look at the time, look at your watch. It has a story to tell."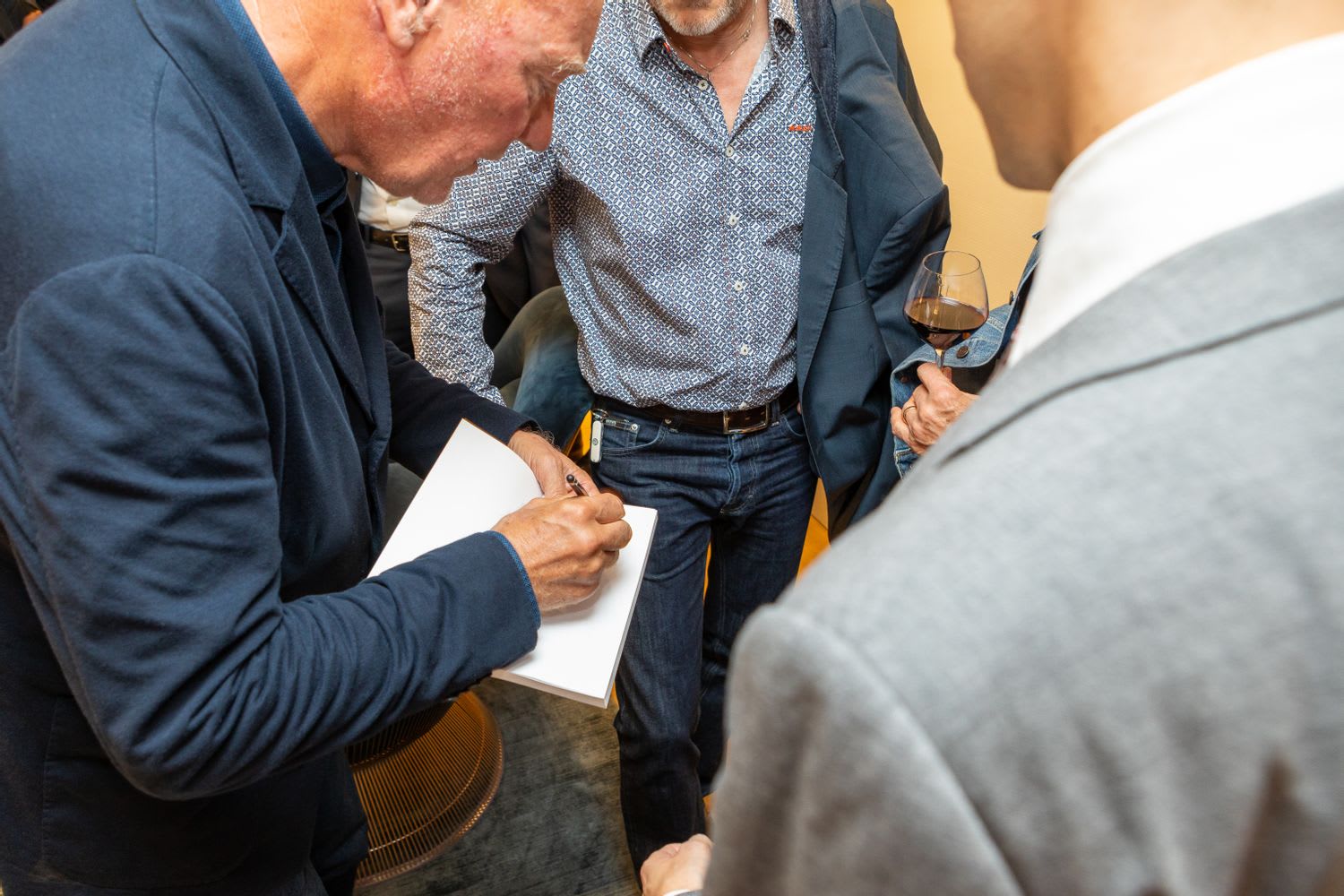 It was obvious from the outset that Jean-Claude Biver is an experienced speaker, having given lectures at Harvard University or Monterrey, Mexico, among others. The event at the Bucherer Gallery in Geneva, however, was a rare opportunity to get up close and personal with such a prominent industry figure. During the talk, he spoke about his life in a gripping and inspiring way, explaining that he sees himself as a freethinker at heart; someone who, as a young man, loved to travel the world in his VW bus; and whose primary goals in life are love and passion. 
One of his main passions is his love for the art of watchmaking.
In his mind, watches are much more than mere timepieces; they are protective lucky charms, each with their own story to tell. A glance at the watch on your wrist is about much more than just checking the time – each one is a brief yet fascinating journey into its extraordinary past. His second passion is his farm in the Swiss mountains where he produces his own cheese, samples of which were offered to the audience after the talk. The inspiring evening drew to a close with signings of his book "L'homme qui a sauvé la montre mécanique".