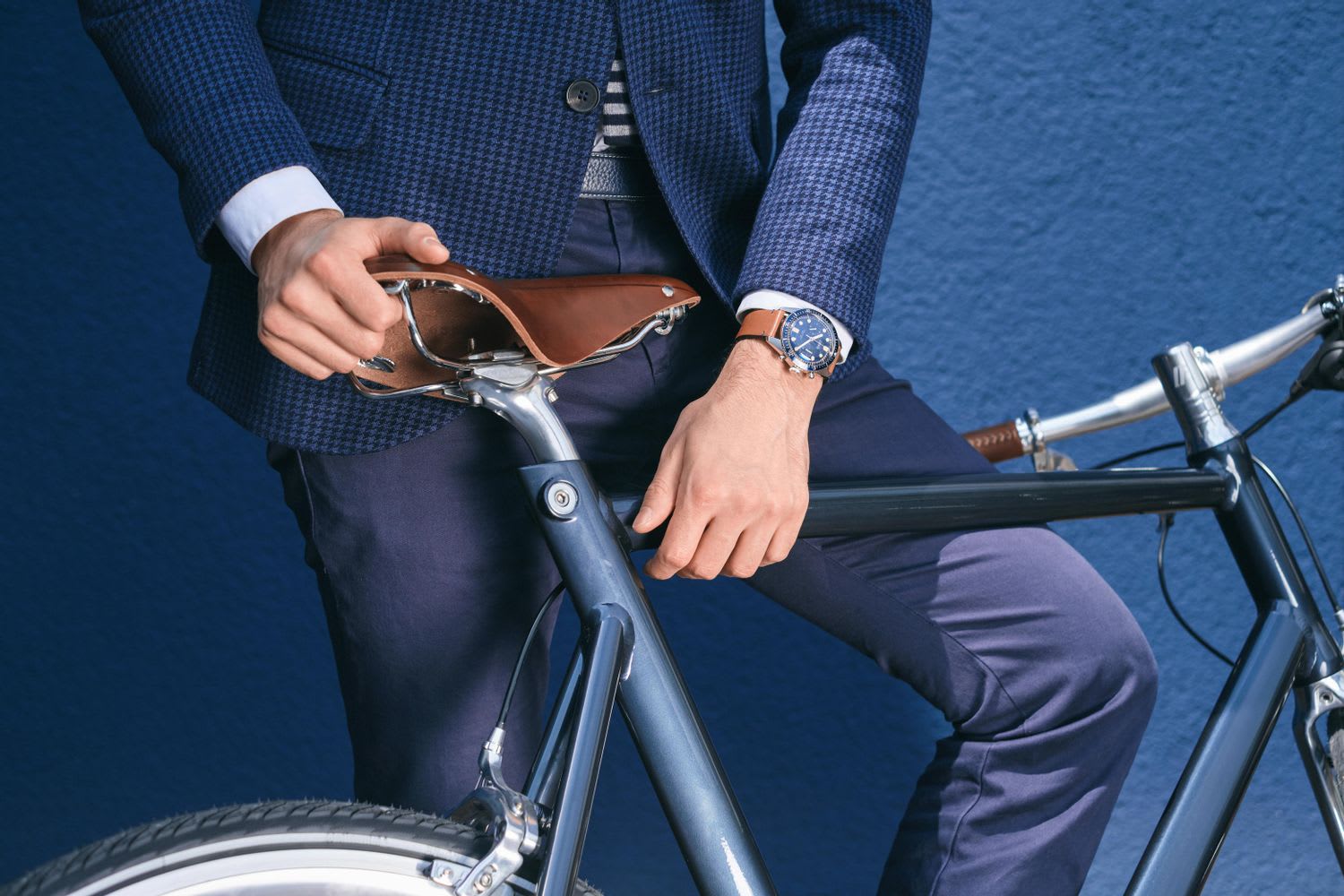 Joie de vivre and a passion for style
The BLUE Style Ride 2019 with Bucherer and Oris
Riding bicycles is in vogue – it fits in with the trend for sustainability, it's healthy, and it's a wonderful way to clear your head. Nowadays, a stand-out bicycle is as much of a status symbol as an exquisite watch. This is why organiser, style expert and all-round talented individual Jeroen van Rooijen set out to establish the Style Ride as an unmissable event in the calendar of followers of fashion everywhere.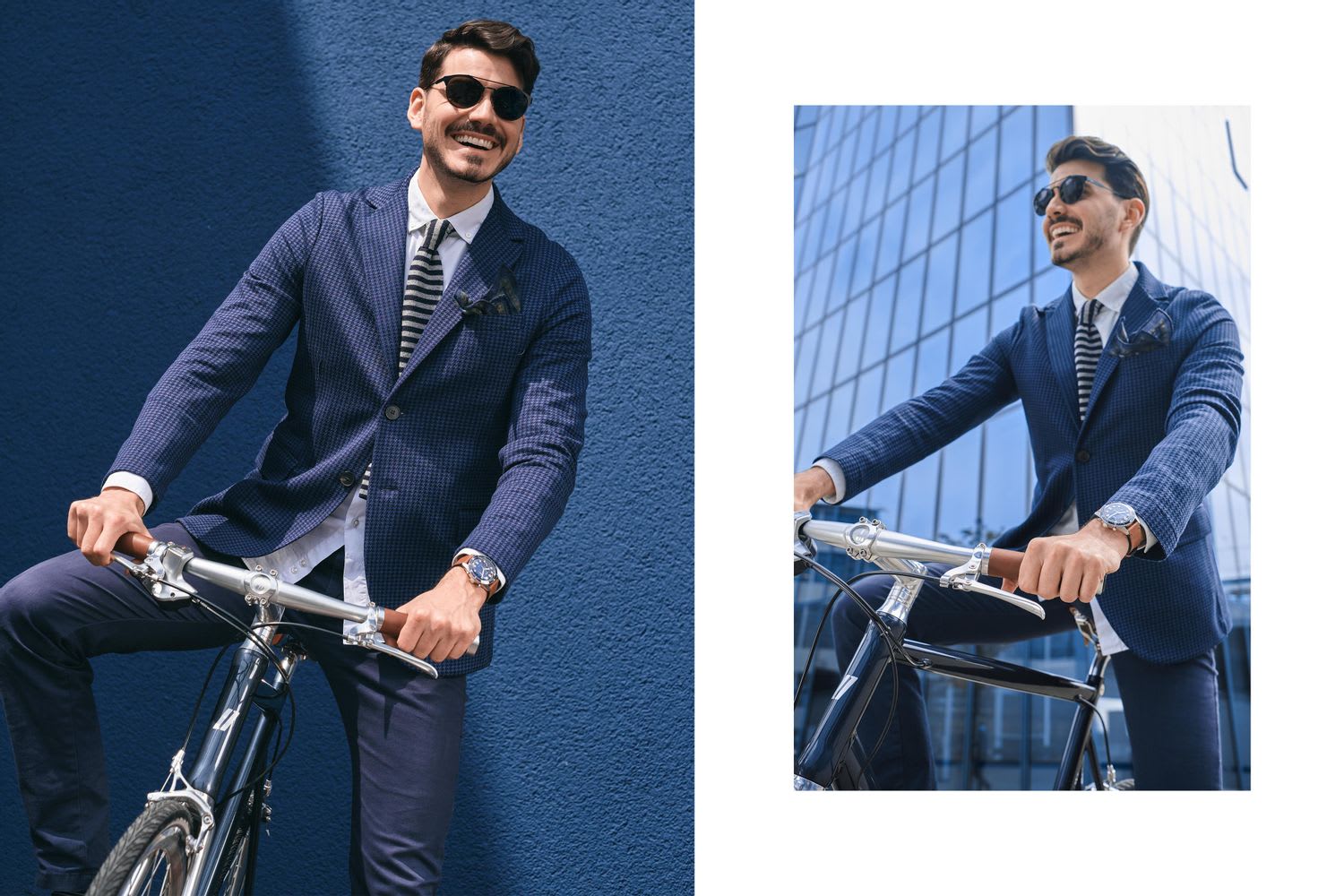 For the first time, Bucherer will be joining the event as a partner
This year's slogan is "A Touch of Blue", and the event offers a wonderful opportunity not only to marvel at the participants' creativity with their outfits and bicycles, but also to join our watch partner Oris in presenting the exclusive Bucherer BLUE of the Oris Divers Sixty-Five chronograph, available exclusively in Bucherer boutiques. The Style Ride is all about aesthetic pleasure, enthusiasm and, of course, the sheer joy of riding a bicycle – the perfect complement to the Bucherer BLUE lifestyle. The Style Ride will be attended by a jury of representatives from participating partners who will award prizes for the most stylish ensembles.
BUCHERER AND ORIS AT THE BLUE STYLE RIDE 2019 IN ZURICH