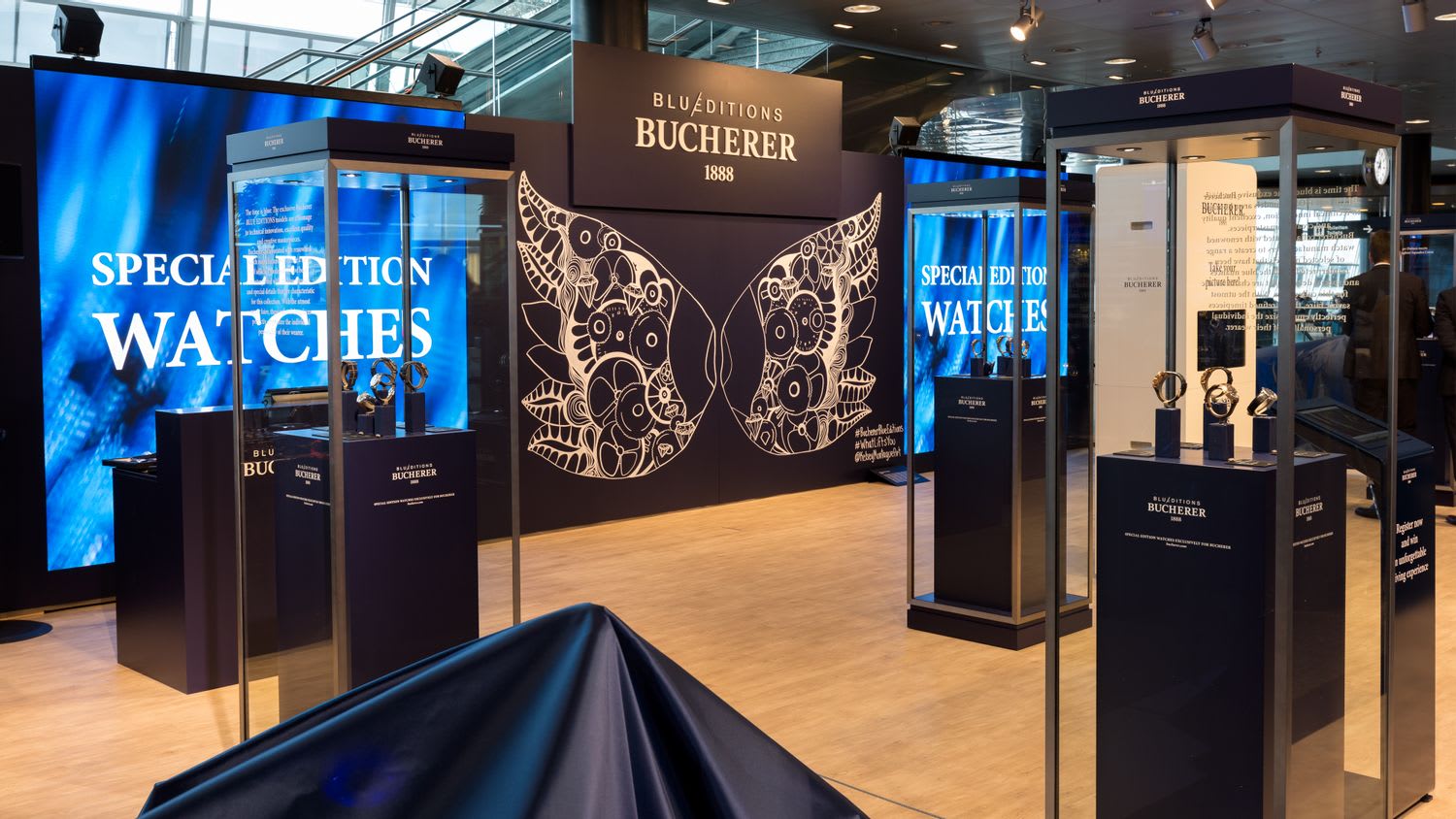 BUCHERER BLUE X ART SESSION
Kelsey Montague for Bucherer
The Bucherer BLUE collection is bringing a top flight experience to Zurich Airport with an exclusive pop-up store from 7 December 2018 to 6 January 2019. The Bucherer BLUE x Art Session cooperation with celebrated street artist Kelsey Montague will also be in the spotlight. The artist is turning one wall of the pop-up store into a brilliant photogenic work of art, which will be unveiled at the grand opening ceremony on 7 December.
Pop-up store at Zurich Airport (Airside Center)
Pass the time at Zurich Airport in style with a visit to the Bucherer BLUE pop-up store. The exclusive store is home to current pieces from the unique watch collection as well as to spectacular new lifestyle products. The collection's trademark blue hue is reflected not only in the products but also in the store design concept and in Kelsey Montague's photo wall.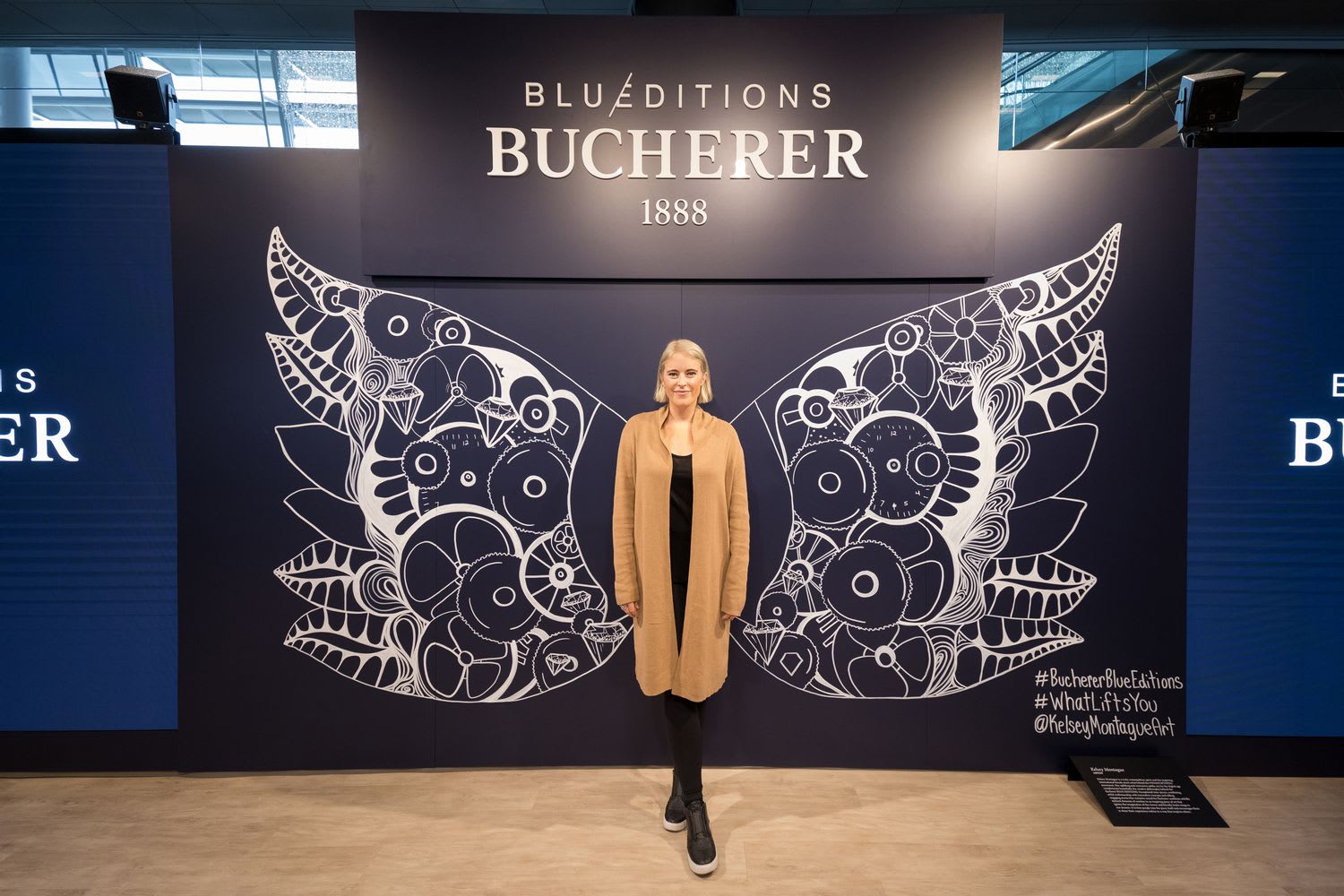 The artist: Kelsey Montague
Hailing from Colorado, Kelsey Montague has made a name for herself in the art world with large interactive murals painted onto walls and the facades of buildings. The artist, author and illustrator creates works of art that invite the viewer to become part of them by being photographed with her motifs. Kelsey Montague's creations are therefore not only art but become personalised experiences that are ideal for sharing on social-media platforms such as Instagram – the secret behind her success and popularity. You can already find over 140,000 photos marked with her hashtag #WhatLiftsYou. The street artist's campaign of the same name keeps her constantly on the road these days. Her next stop: the Bucherer BLUE pop-up store in Zurich.
#WhatLiftsYou
Kelsey Montague's art campaign #WhatLiftsYou has captured the zeitgeist of our digital age. Her murals invite people to pose in front of them and then to share the pictures on social-media channels such as Instagram – tagged with #WhatLiftsYou, of course, and posted alongside their answer to this question. This is Kelsey's way of giving people a platform to share their true inspirations with the world. Starting on 8 December, this inspiring work of art will also be part of the Bucherer BLUE pop-up store at Zurich Airport.